Product Collection
Included with each product are exclusive videos created by Piers & Andy that includes tips, drills and insights on how to get the most out of each product and improve your game.
Everyone is talking about the Breaking Ball Putting Mat!
GOLF MONTHLY
"It will become one of the best golf training aids for golfers looking to improve their putting."
MYGOLFSPY
"The weight-biased golf balls provided a realistic experience, allowing golfers to develop their feel and touch on breaking putts."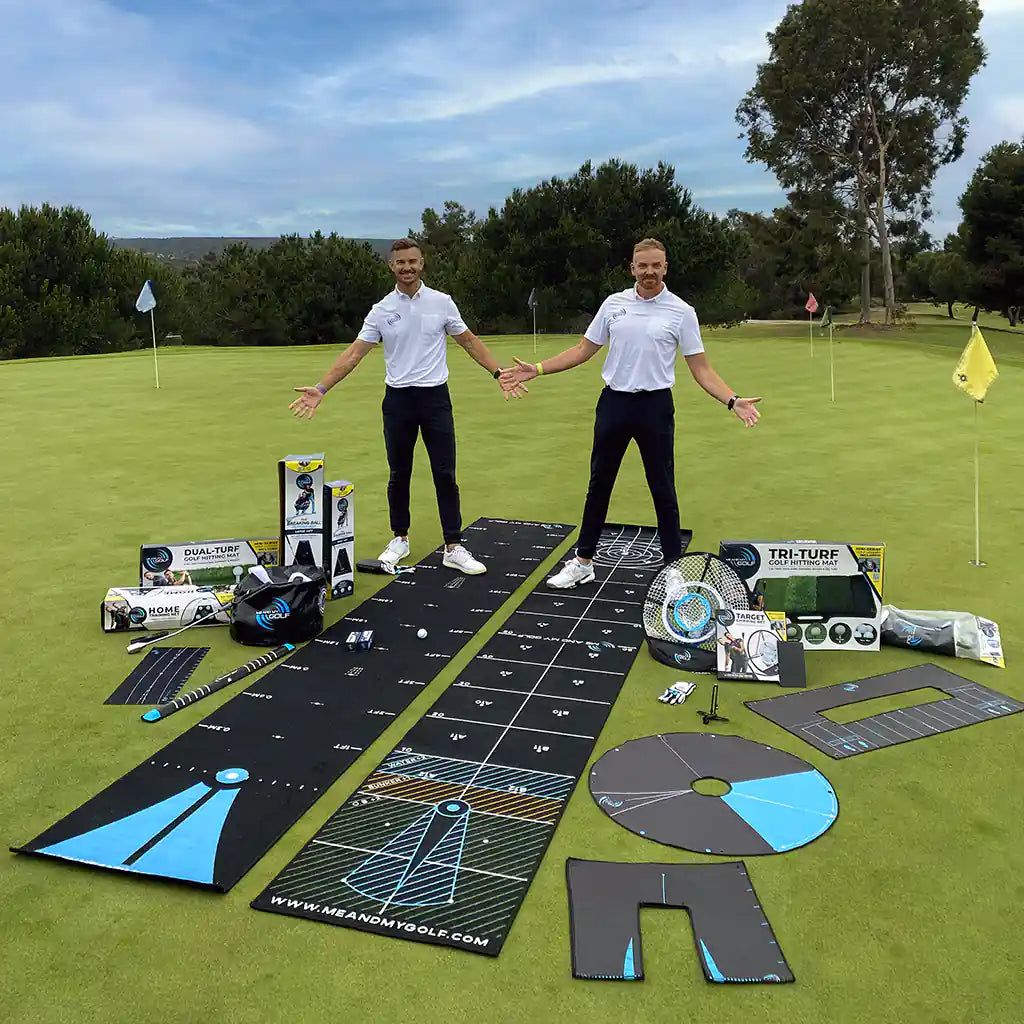 ANDY PROUDMAN & PIERS WARD
We've given tens of thousands of golf lessons to the average golfer over the past 20 years. We've also been fortunate to work with some of the best golfers on the planet, from world number ones and major champions to living legends of the game. And we've even taken Aaron Rai from an 11-year-old junior to playing on the PGA Tour.
We put all of this incredible experience directly into the Me And My Golf coaching platform so that we can help as many golfers around the world play the best golf of their lives.