Golf Ball Practice Bag
Regular price
Sale price
$34.99 USD
Unit price
per
Sale
Sold Out
Mini-Series Training Videos included:
VIDEO 1 - 9 shot drill
VIDEO 2 - Drive 14
VIDEO 3 - Ladder drill
VIDEO 4 - Par 18
VIDEO 5 - Perfect practice session
Check out the taster video below
1 x Golf Ball Practice Bag:
Hard wearing nylon bag holding up to 75 balls
Lightweight & durable tube with ball grabbing mechanism
Sturdy carry handle and zip up bag
Scan the QR Code inside to access your exclusive lesson videos created by Piers & Andy 
Share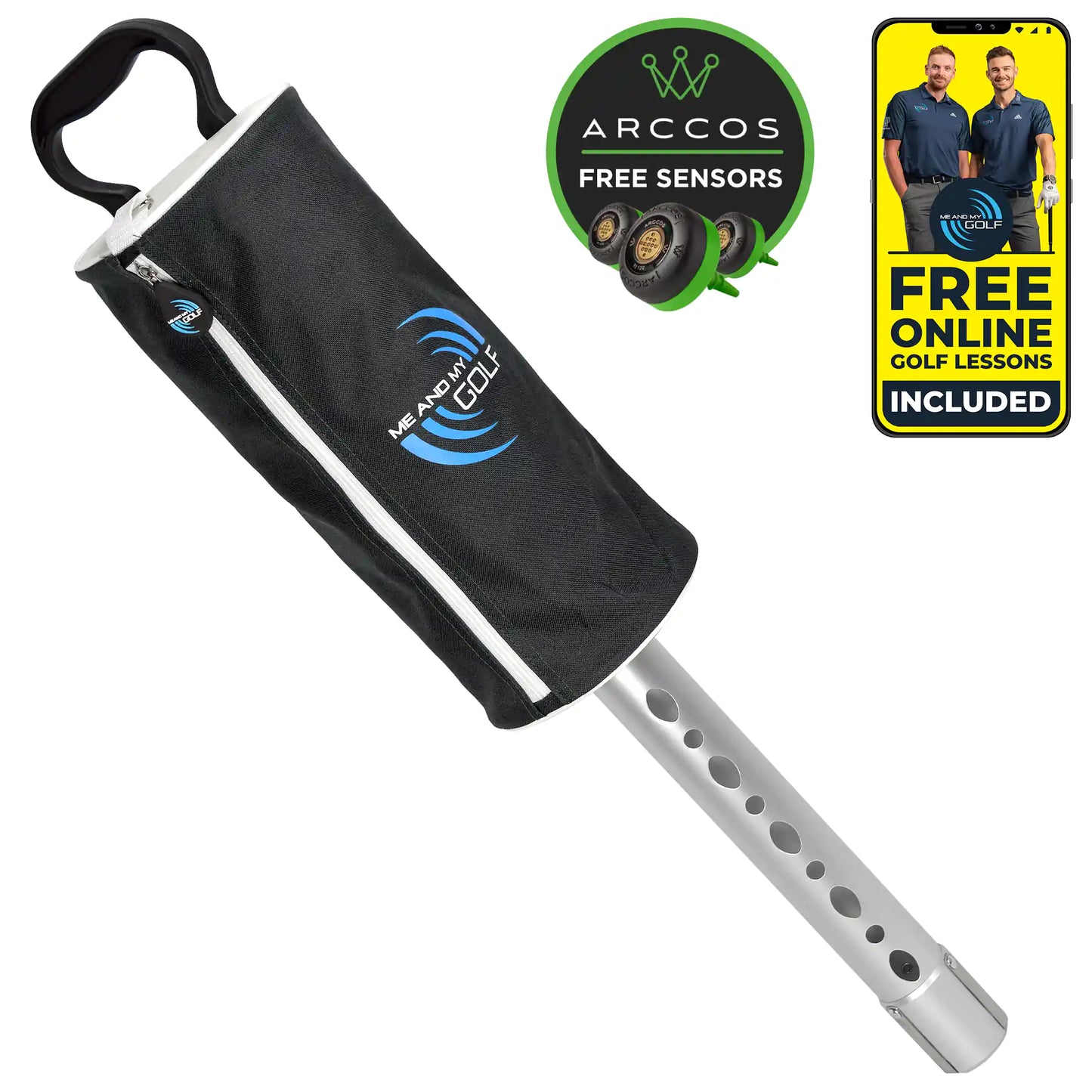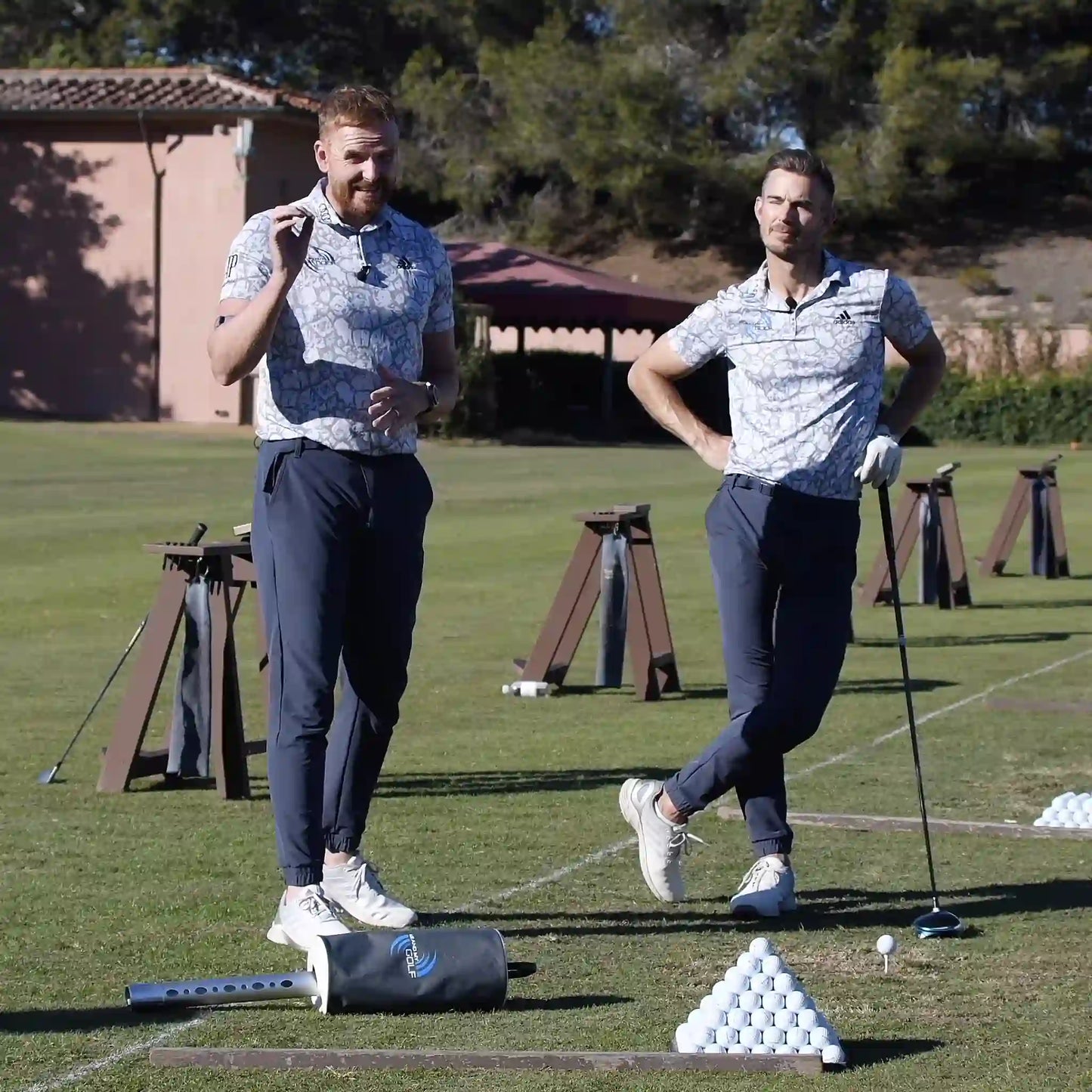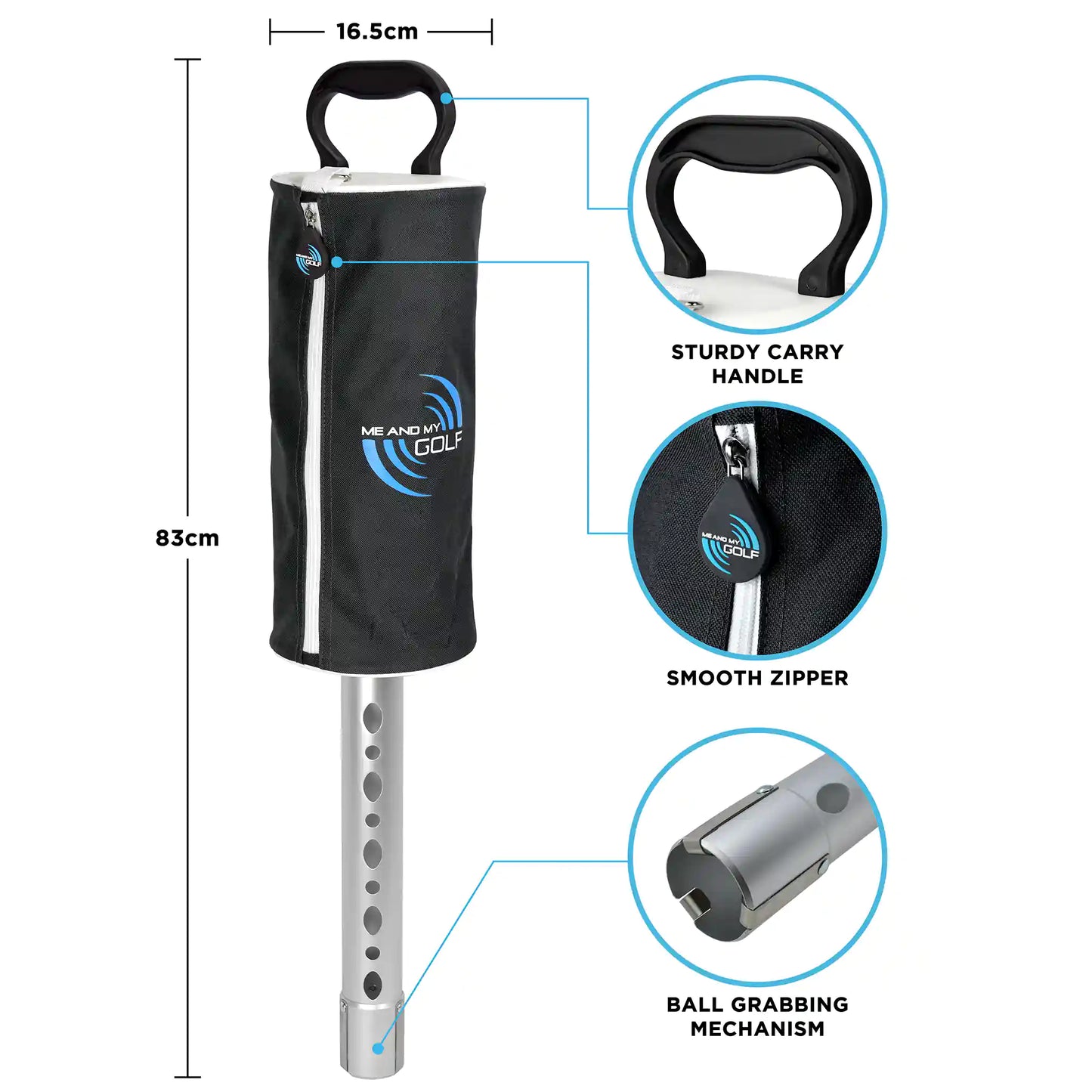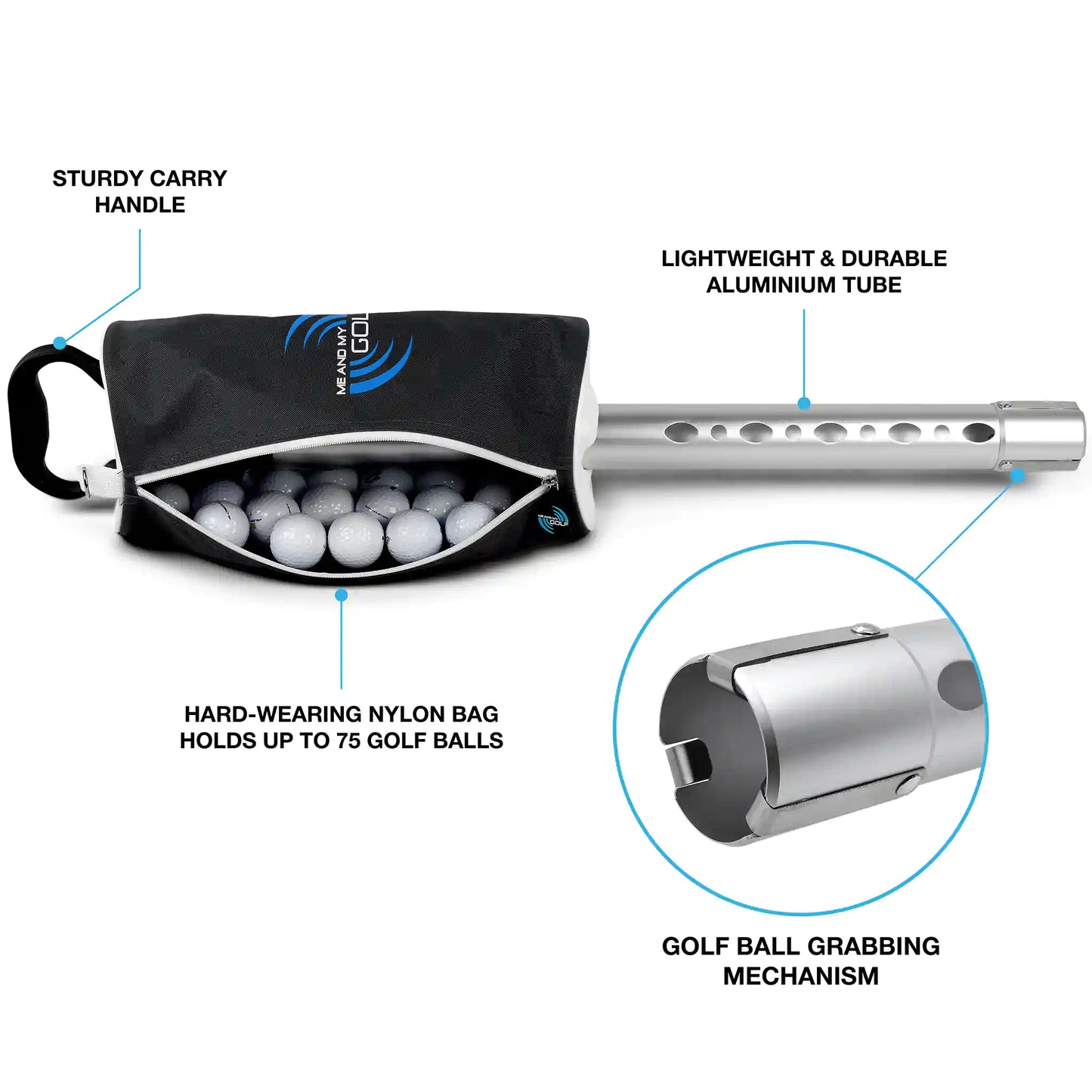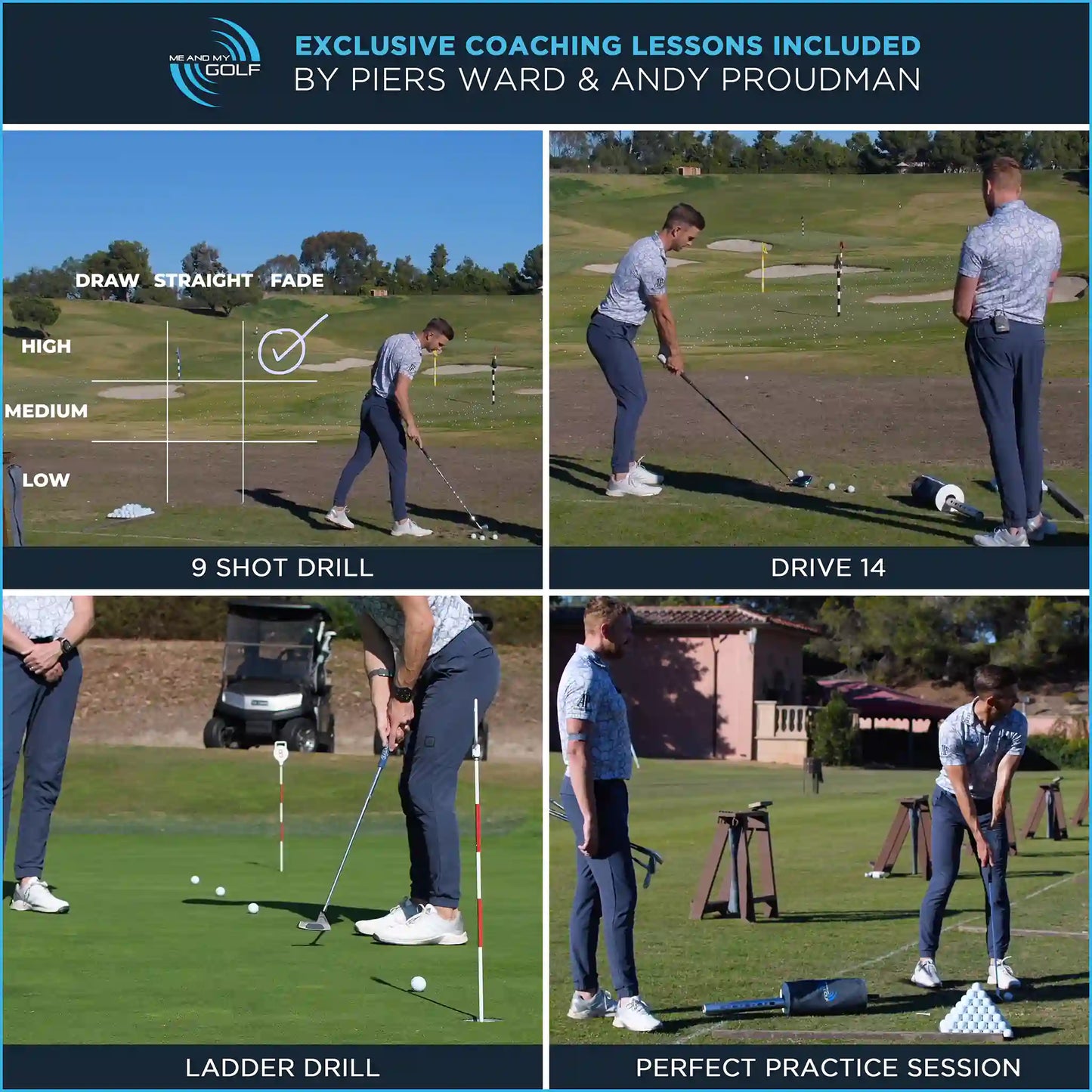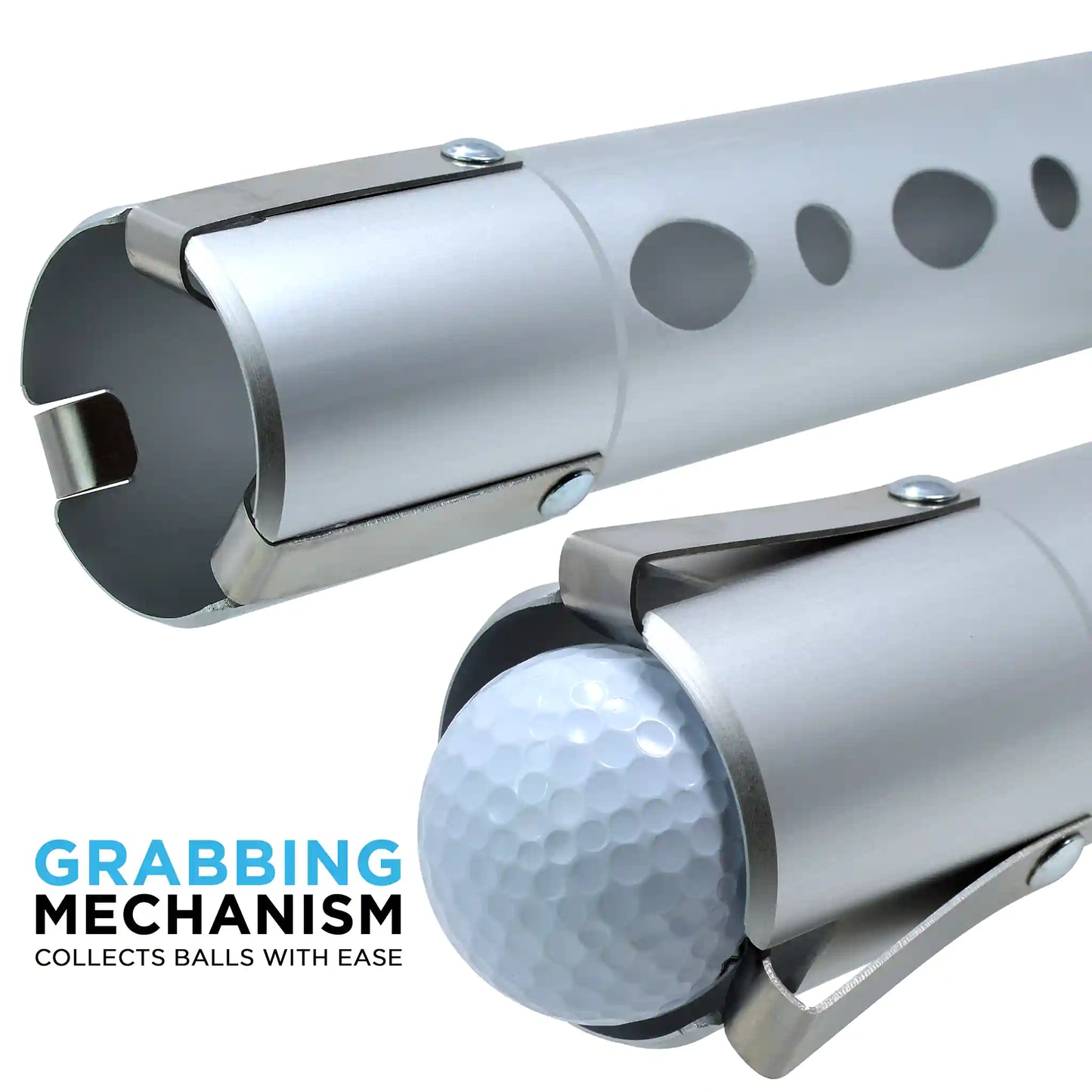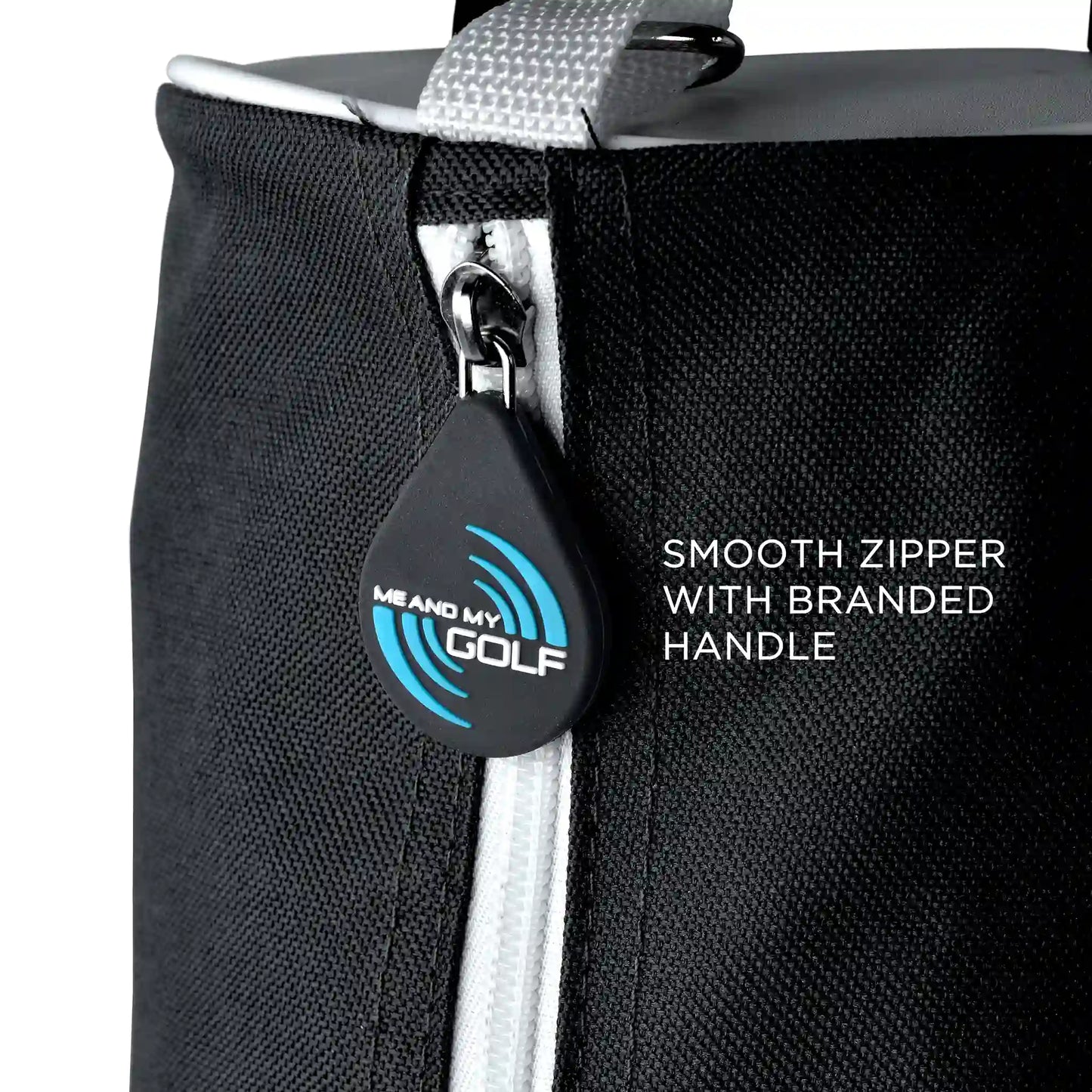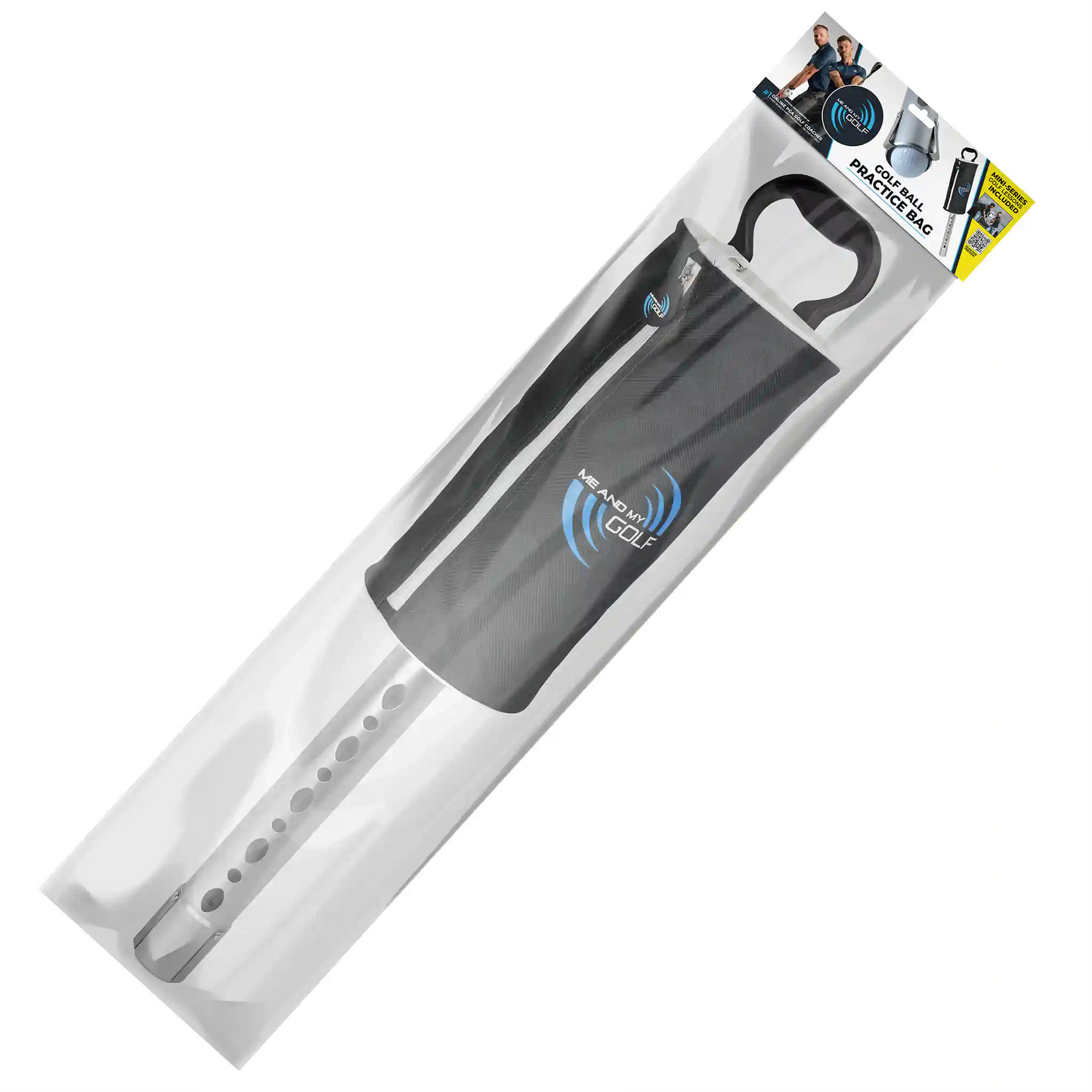 Collects & Stores your Golf Balls
Quickly and comfortably collect your balls with this handy practice bag.
Features & Benefits
Great for all Practice Sessions

Get your balls back in the bag quickly and comfortably for all types of practice sessions. Whether you're heading to the range, or on the short game area.

Mini-Series Training Videos

Piers and Andy show you the benefits of using a practice bag in multiple videos to sharpen your practice.
Large Practice Bag

Made from a lightweight construction, the bag is capable of holding up to 75 golf balls.

Pickup Mechanism

The pickup mechanism is extremely easy to use. Simply place over the ball apply downward pressure and it's picked up.

Sturdy Carry Handle

The practice bag comes with a sturdy handle ideal for picking up golf balls and being extremely portable.
Frequently Asked Questions
How do I access the Me and My Golf training videos?

Inside the box is a leaflet stating how to watch the training videos. Simple scan the QR code on the leaflet and should be taken to the Me and My Golf website. Either register for free or login and you'll have full access to the videos.
How many golf balls can the bag hold?

The practice bag can hold around 75 balls or less making it ideal for all types of practice sessions. Never fill the bag with any more than 75 balls.
How do you use the golf ball practice bag?

The practice bag is very simple to use. Just place the practice bag over the golf ball and apply a slight downward force. The mechanism will then take over, retrieving the ball. To access the golf balls simply unzip the bag.