Alignment Sticks
Regular price
Sale price
$24.99 USD
Unit price
per
Sale
Sold Out
The Me And My Golf Alignment Sticks help you perform multiple training drills, enabling you to practice like the pros.
Improve your shot accuracy, balance, ball position, putting aim, chipping, swing rotation and club path using the FREE online golf lessons included from PGA Professionals.
These Multi-Purpose Alignment Sticks will have you hitting the ball straighter and puring your irons down the fairway! Lower your scores by improving your set up, golf swing, creativity and your short game.
Mini-Series Training Videos included:

VIDEO 1

 

- Setup Calibration
VIDEO 2

 

- Shaping The Golf Ball
VIDEO 3

 

- Improving Your Backswing Pivot
VIDEO 4

 

- Consistent Chipping
About This Item:
Designed to help improve your aim on the golf course, enabling you to hit straighter shots and find more fairways!
Improve your chipping and putting – leave yourself with a gimme by understanding your target line and striking the ball perfectly!
Being multi-purpose, the Alignment Sticks can be used indoor & outdoor for full swing, short game, putting, set-up, aiming & posture.
2 x Alignment Sticks, 123 cm in length
Durable and come with a handy clear tube case
Improve your alignment and body position
Scan the QR Code inside to access your exclusive lesson videos created by Piers & Andy 
Share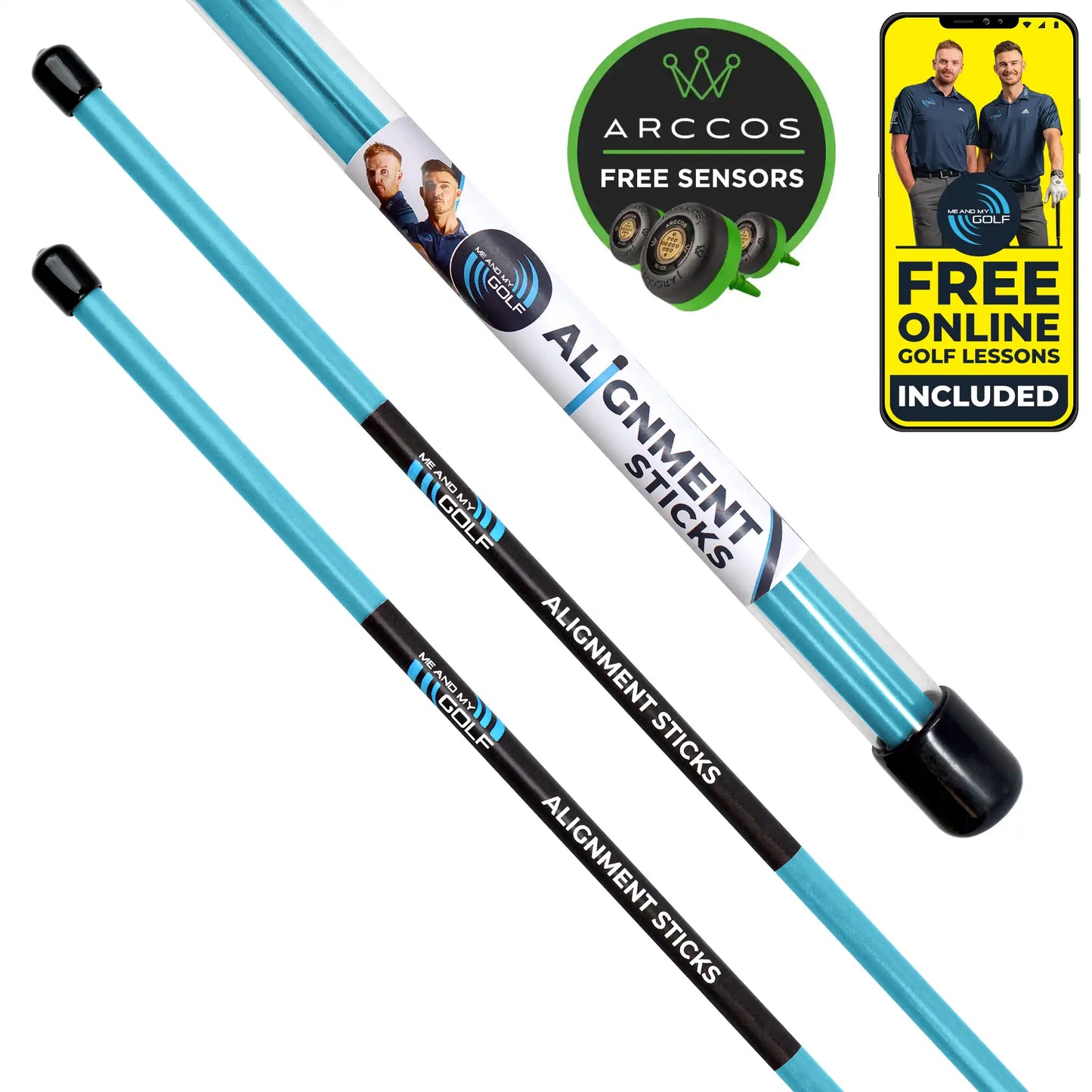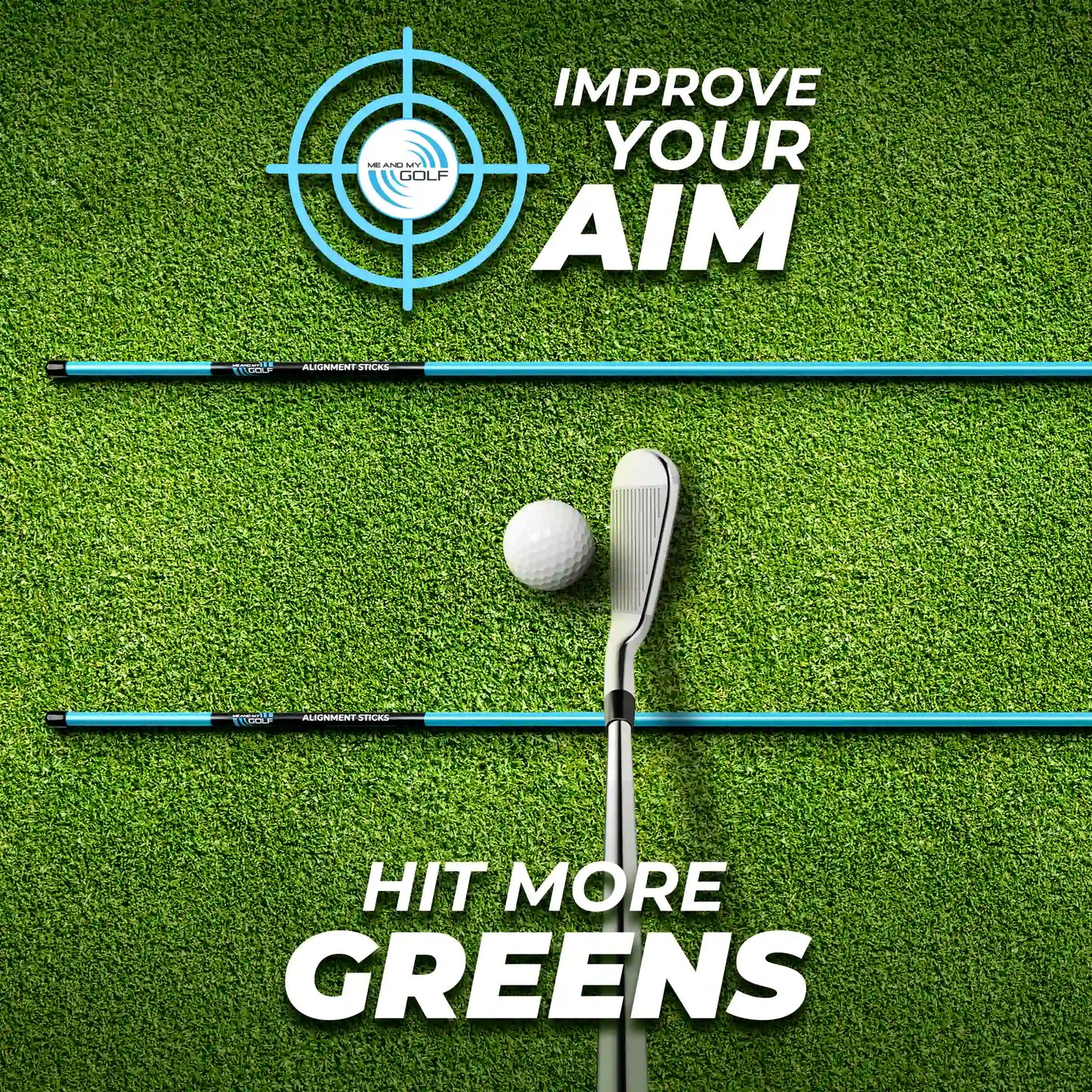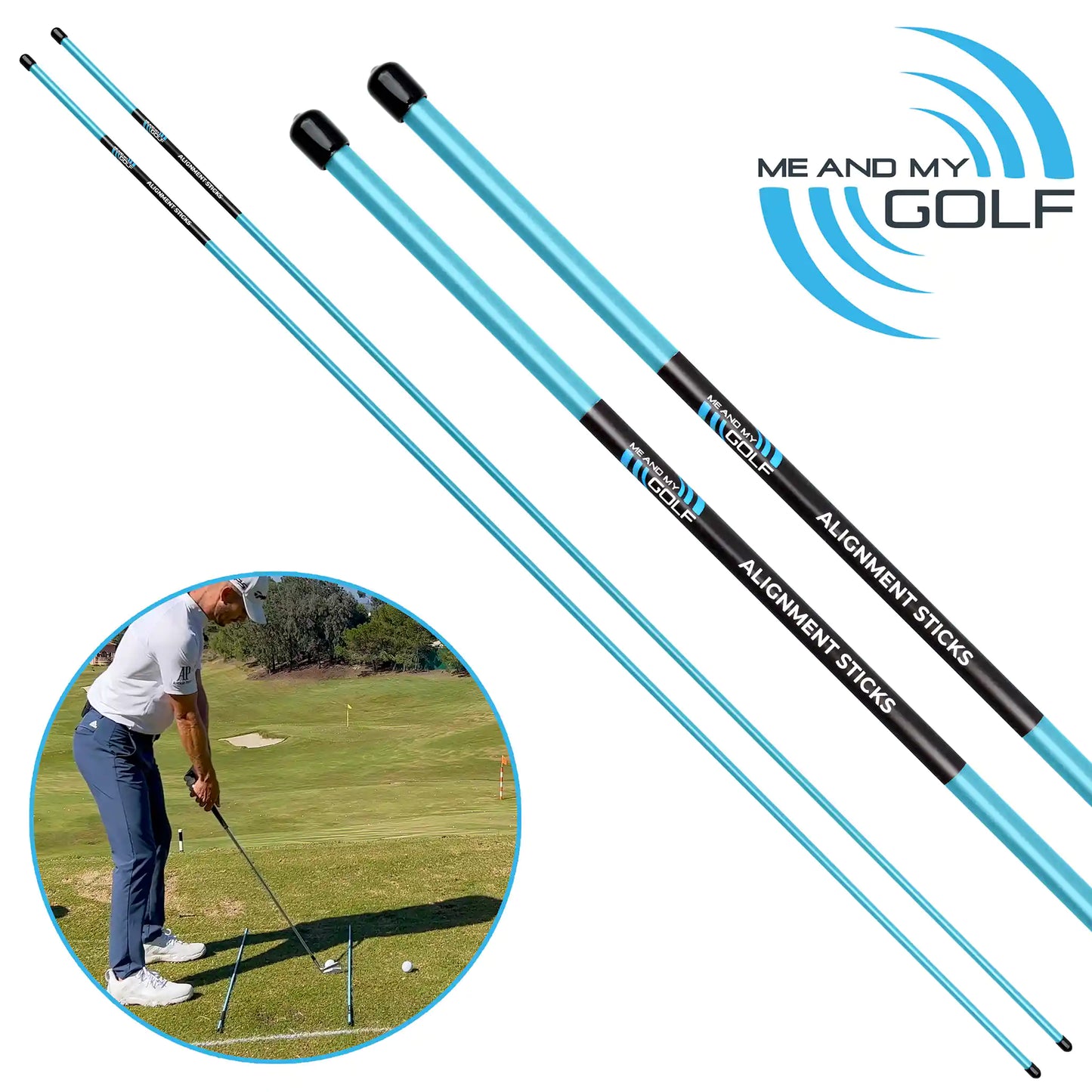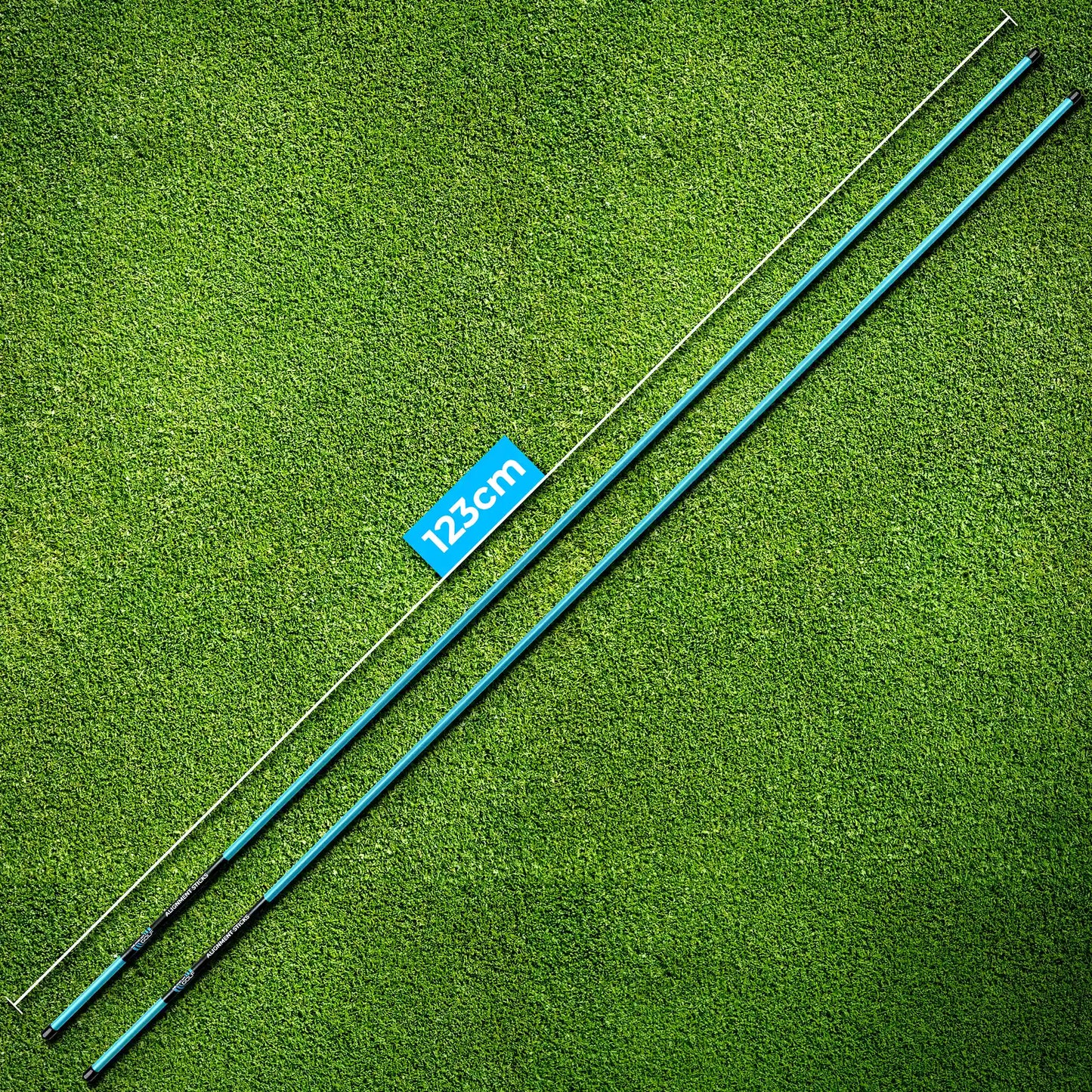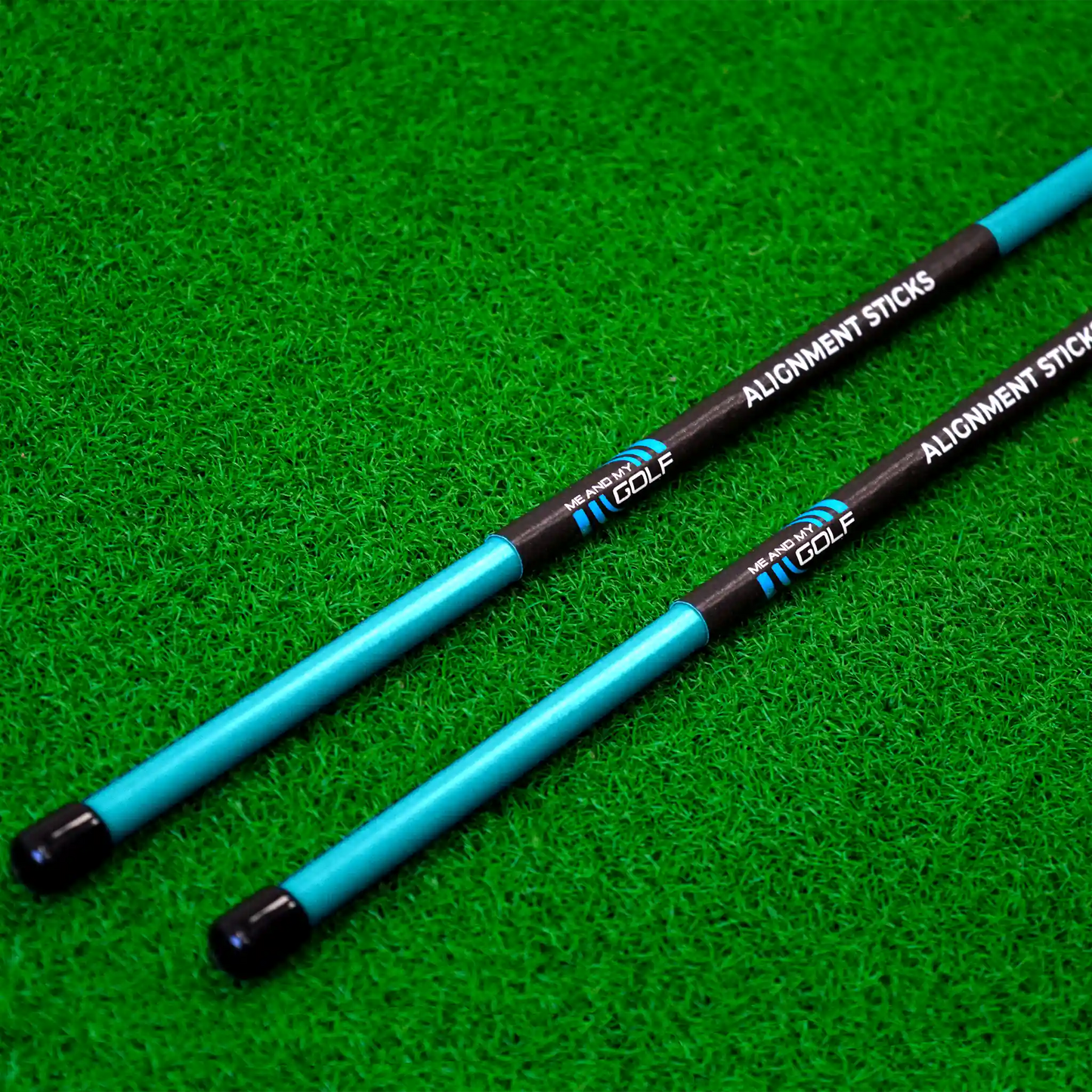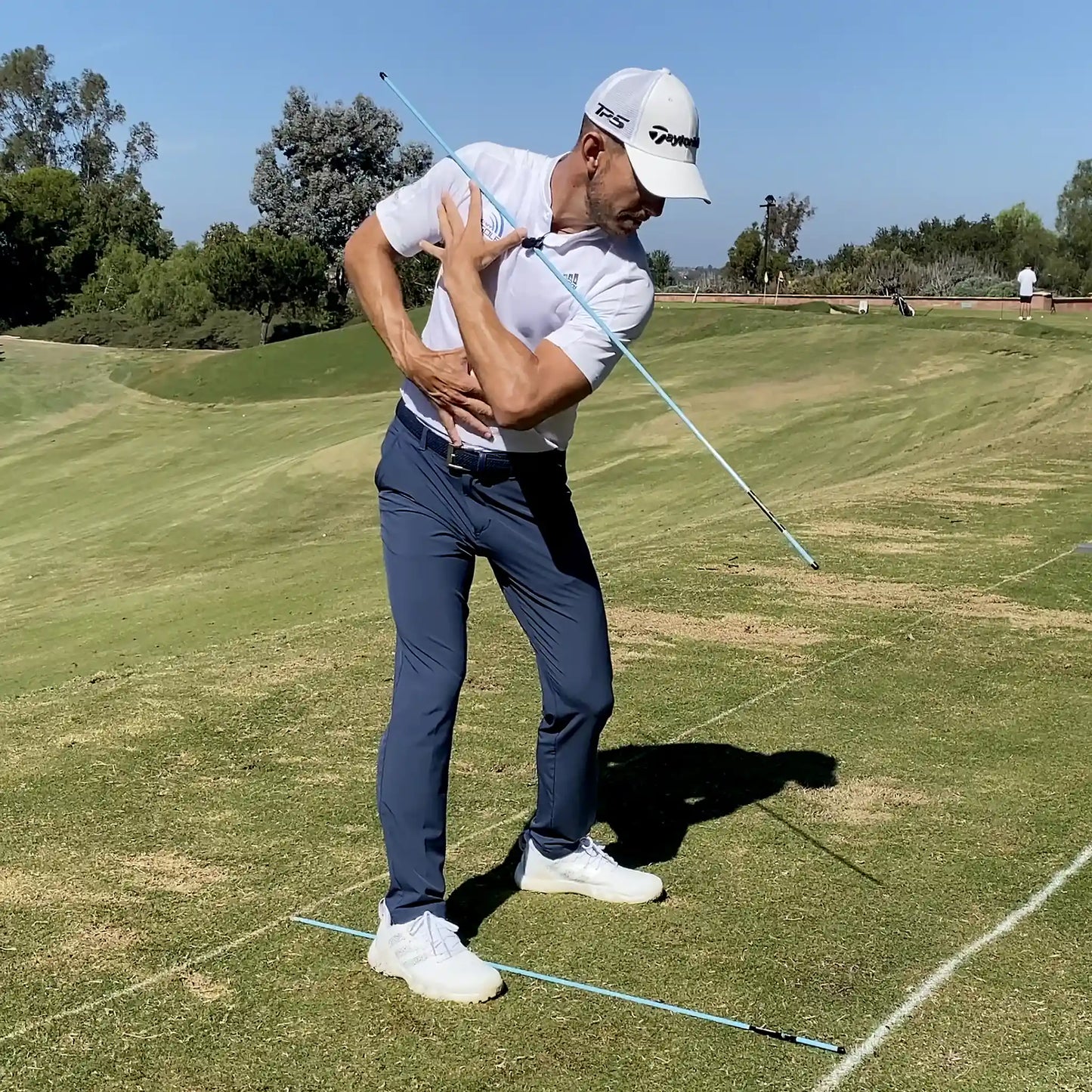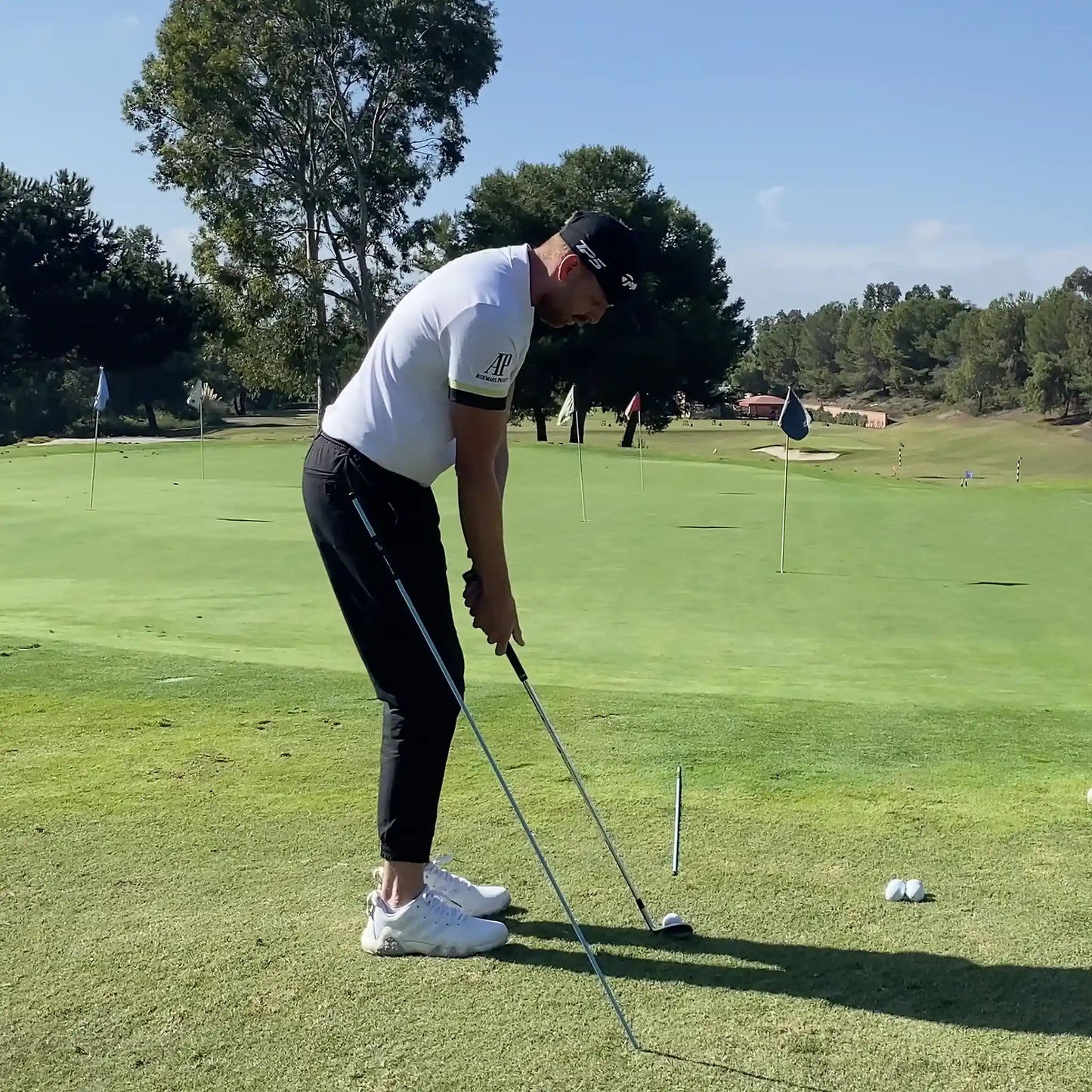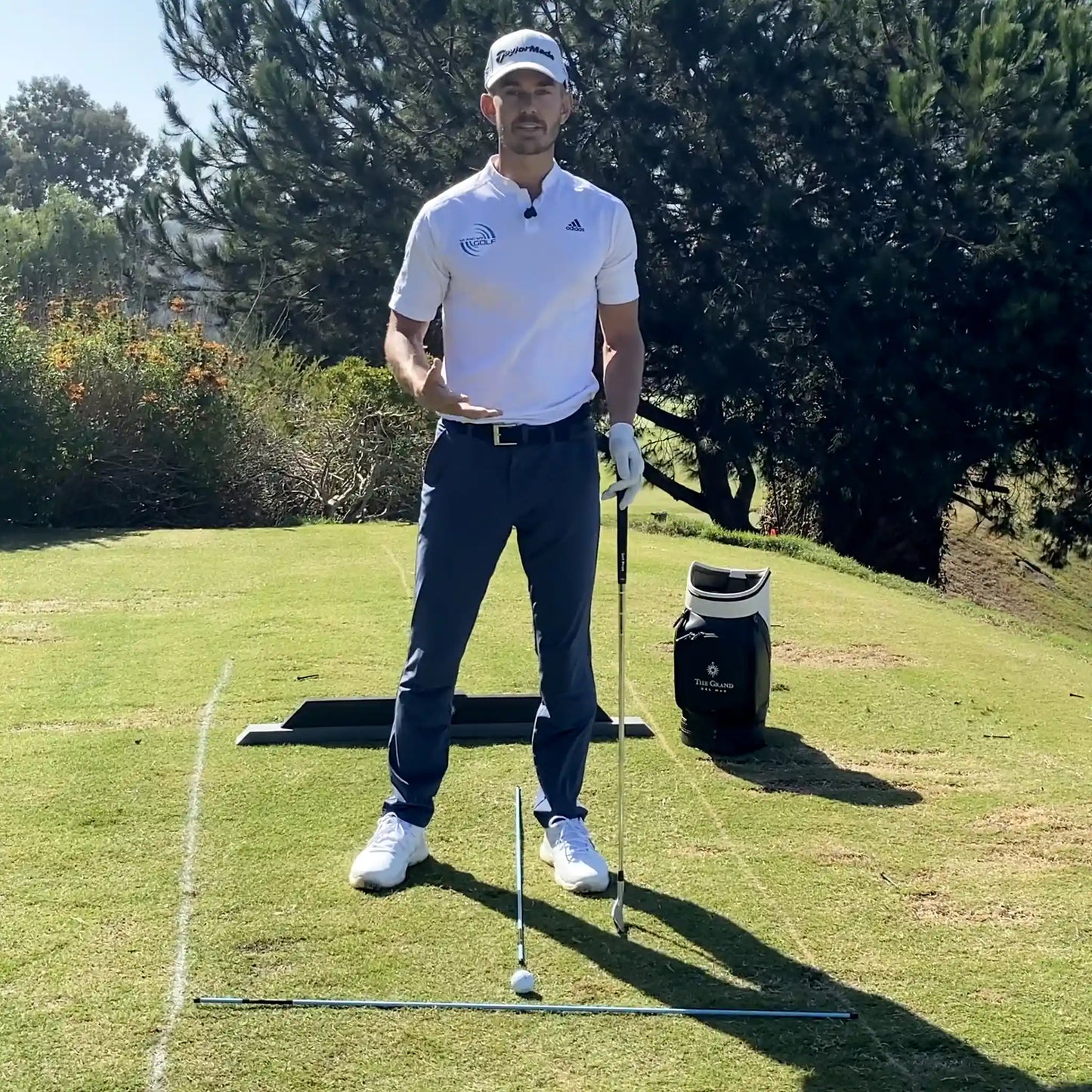 Improve your alignment
Straighten your shots, lower your scores. Emphasise the importance of proper alignment.
Features & Benefits
Alignment Sticks

Simple and straightforward design, they are easy to use and can be used in combination with other training aids to achieve optimal results.

Mini-Series Training Videos

Use the exclusive training videos by Piers and Andy to work on your aim, body position and how to create more consistency in your golf swing leading to lower scores.
Lightweight Design

Made from reinforced fibreglass, the Alignment Sticks are with super lightweight and easy to transport in your golf bag.

Visual Aid

The primary function of golf alignment sticks is to serve as a visual aid for golfers to ensure proper alignment and swing path.

Versatile

Alignment sticks can be used for a variety of purposes in golf, such as improving alignment, swing path, ball position, and more.
Frequently Asked Questions
What are the benefits of using golf alignment sticks?

The benefits of using golf alignment sticks include improved alignment, better swing path, increased accuracy, and ultimately lower scores. They are also lightweight and easy to use, making them a convenient tool for golfers of all skill levels.
How do you use golf alignment sticks?

To use alignment sticks, place them on the ground perpendicular to the target line, and position your feet and clubface parallel to the sticks. This will help ensure that your body is properly aligned and your swing path is correct.
Can golf alignment sticks be used for other purposes?

Yes, golf alignment sticks can be used for other purposes such as improving posture and alignment in other sports, or as a training aid for fitness exercises. However, it is important to note that they are primarily designed for use in golf and may not be suitable for other activities.