Golf Enclosures
Regular price
$1,699.99 USD
Regular price
Sale price
$1,699.99 USD
Unit price
per
Sale
Sold Out
Your gateway to the world of home golf simulation just got simpler and more convenient, thanks to the all-new Golf Enclosures
With its effortless assembly, durable fabric and a high-quality, sound dampening screen, these enclosures redefine safety and practicality in golf simulator enclosures, catering to players of all skill levels. Say goodbye to the hassle of tools and complicated setups!
100% Polyester impact screen
• Super strong 2-layer fabric
• HD quality projection surface
• Sound dampening material
• Reduced noise levels
• Walls & ceiling constructed of premium velour fabric
Available in six different sizes, these enclosures are designed to accommodate any room size, even if space is a premium.
Share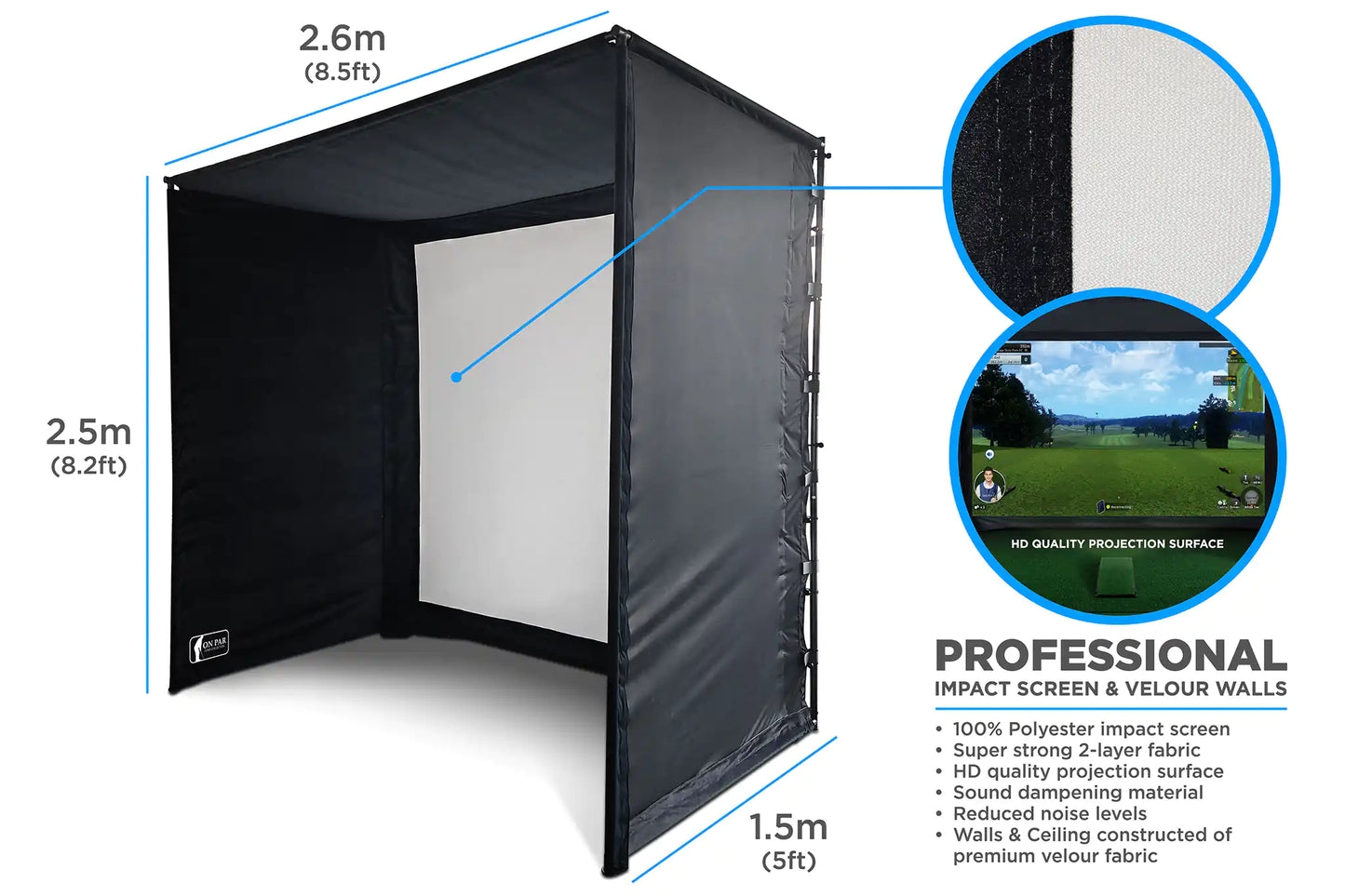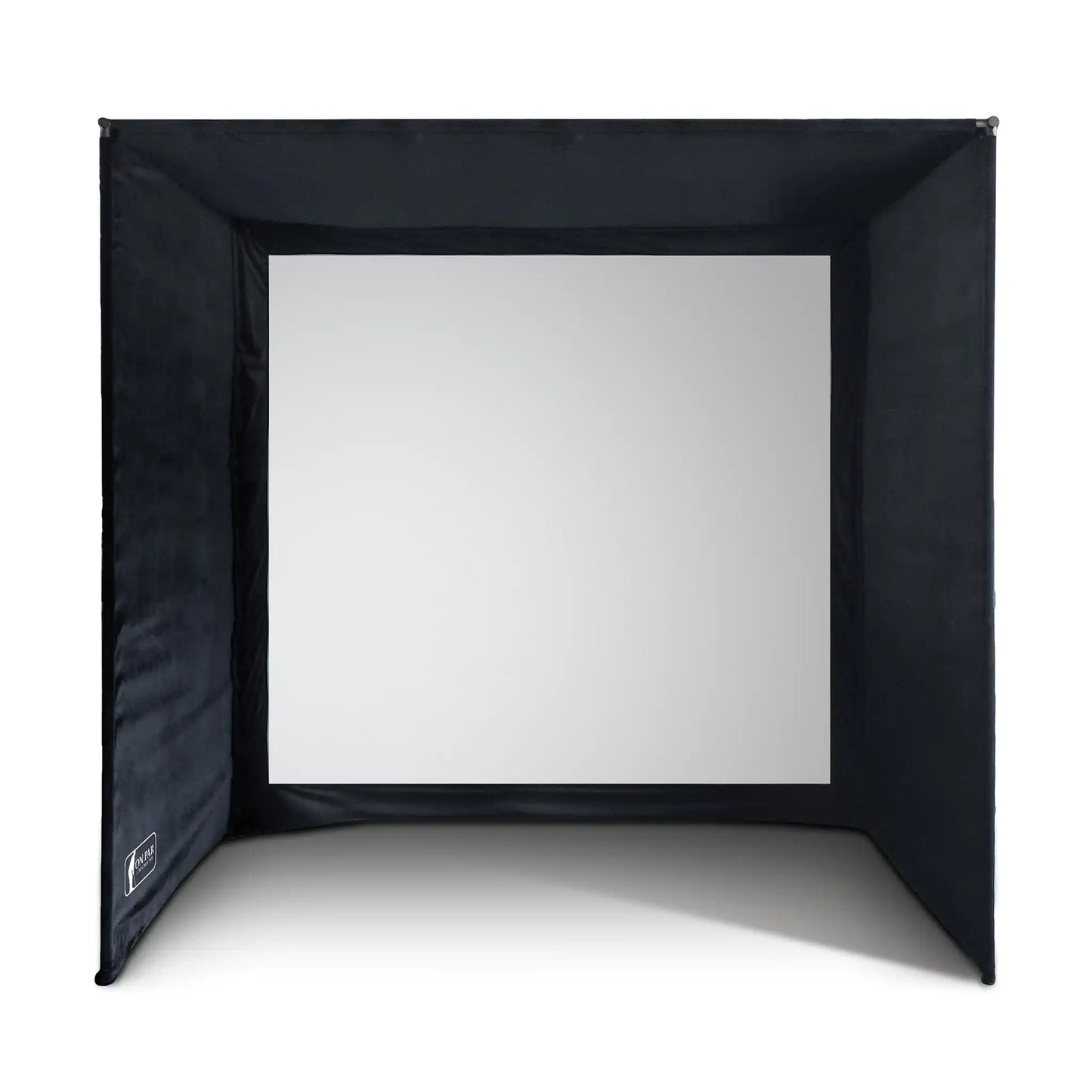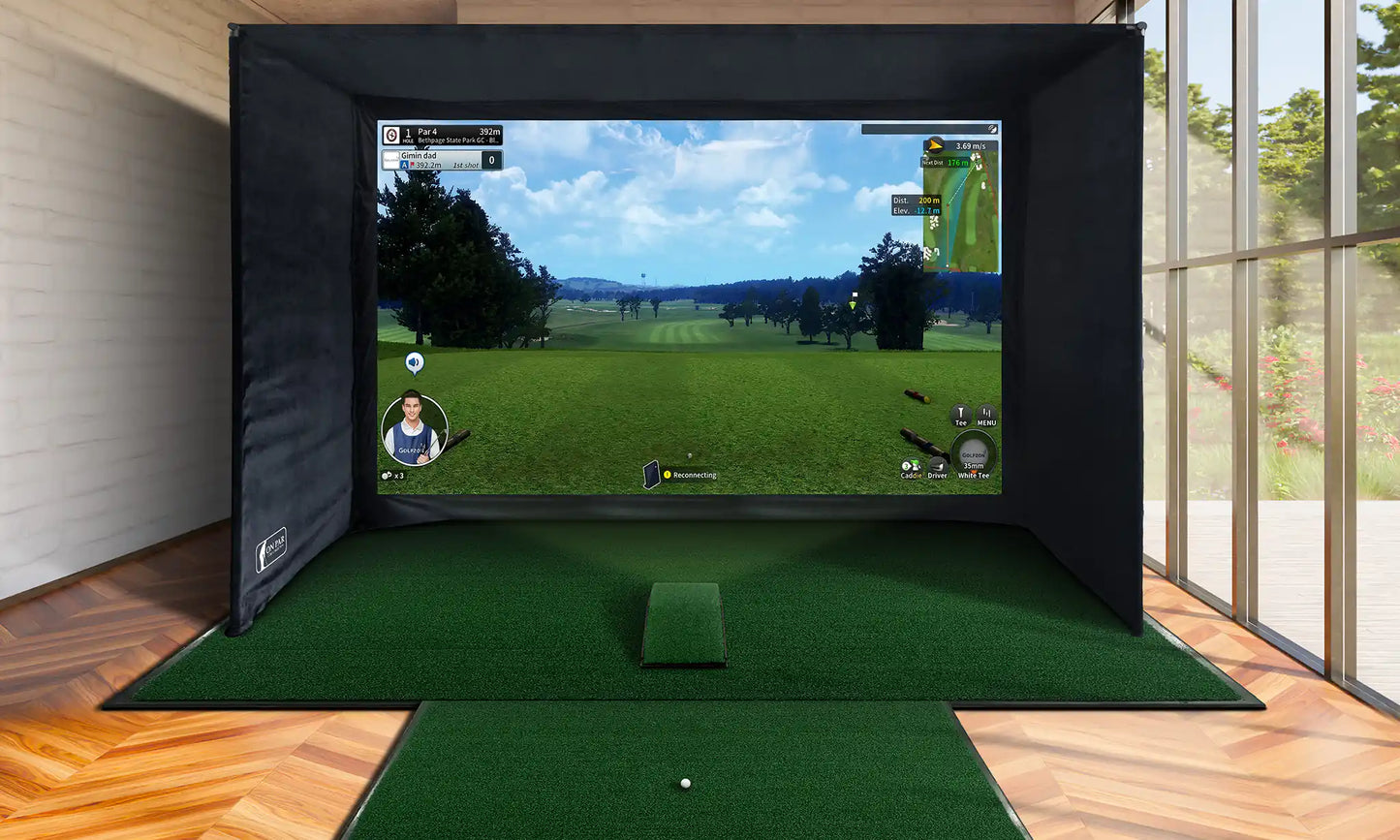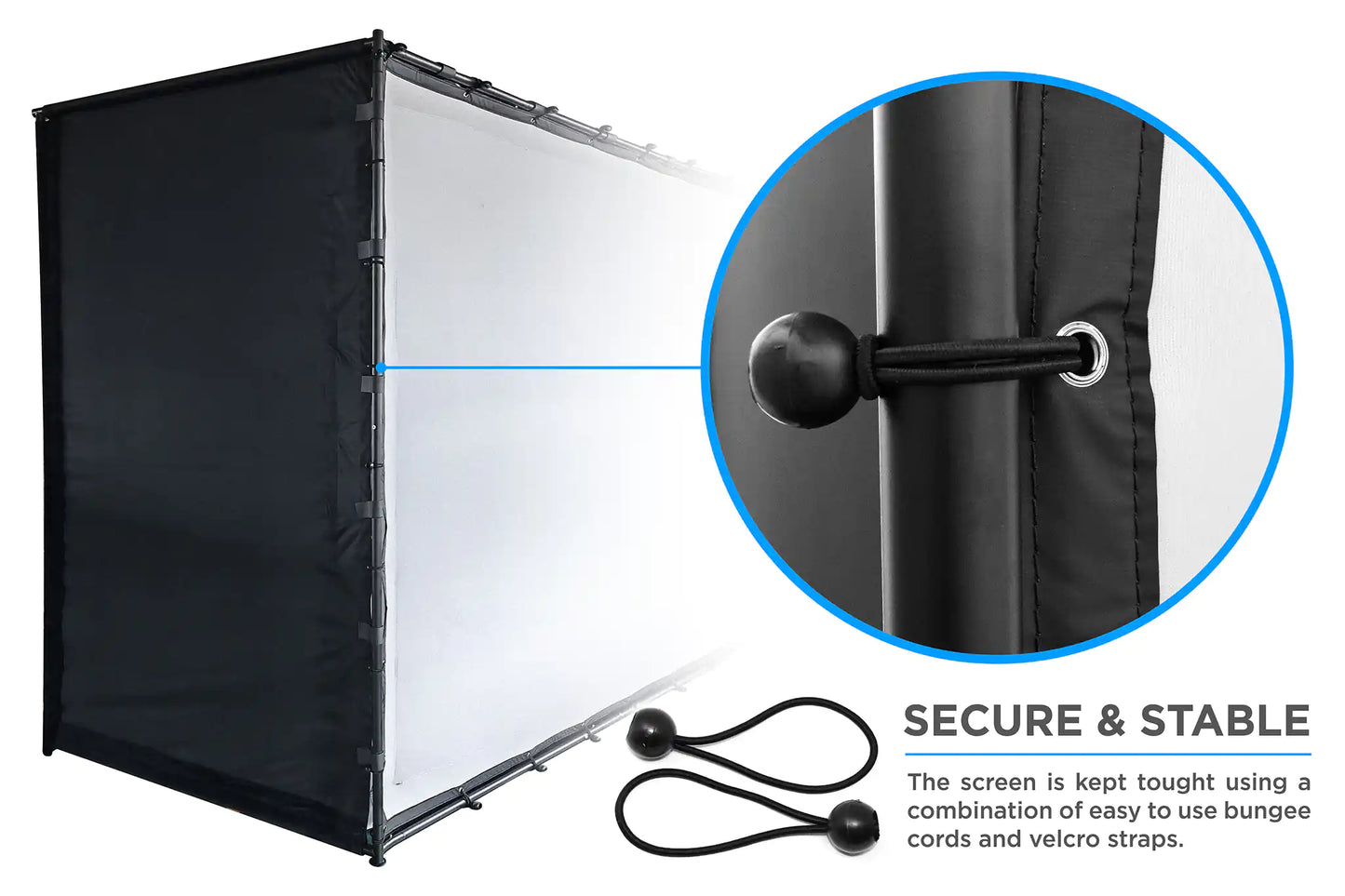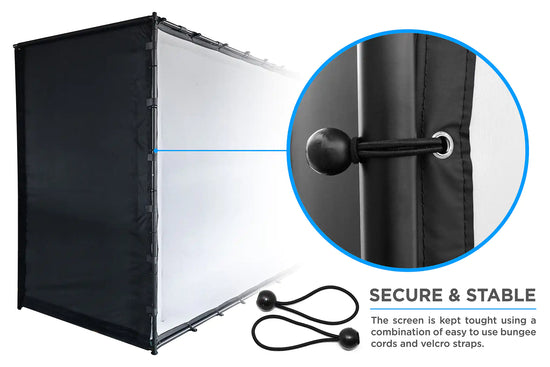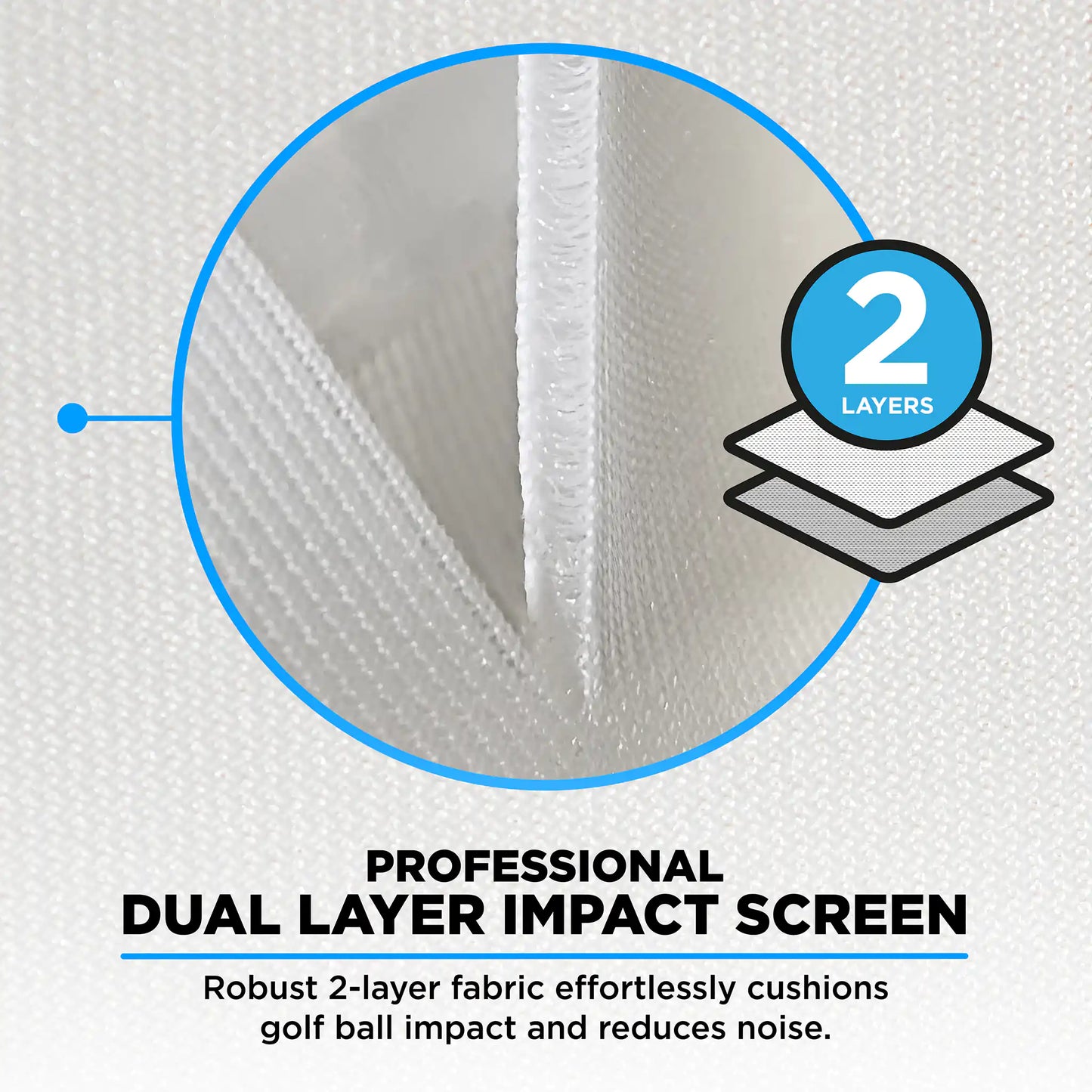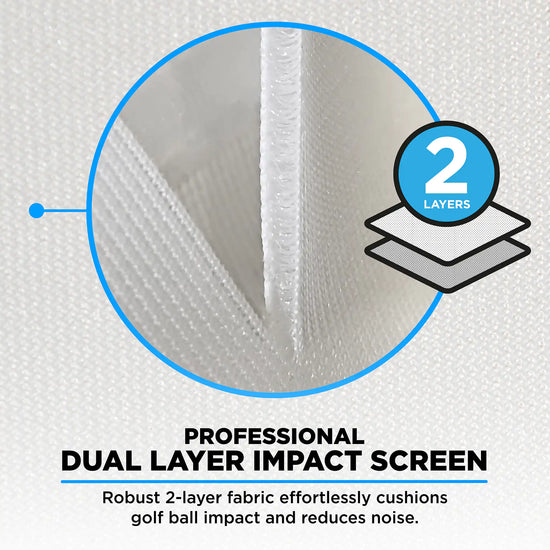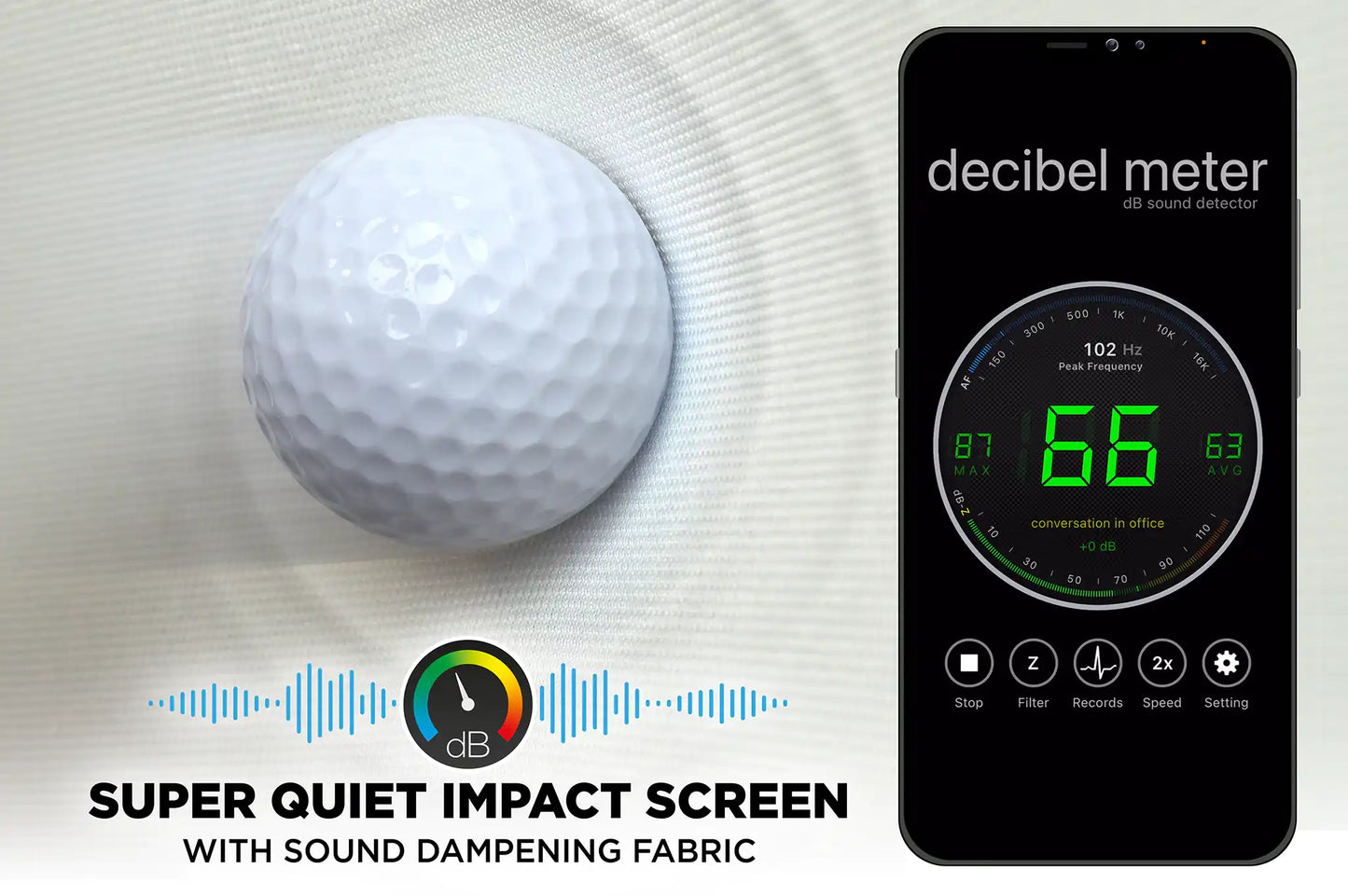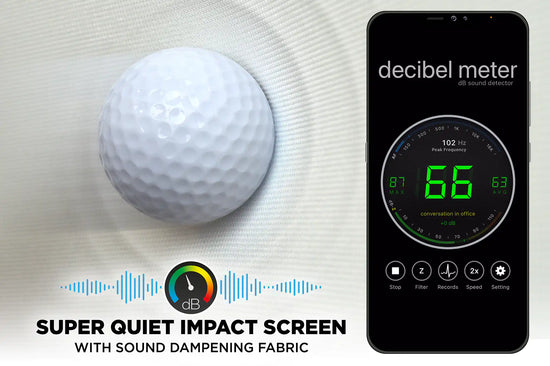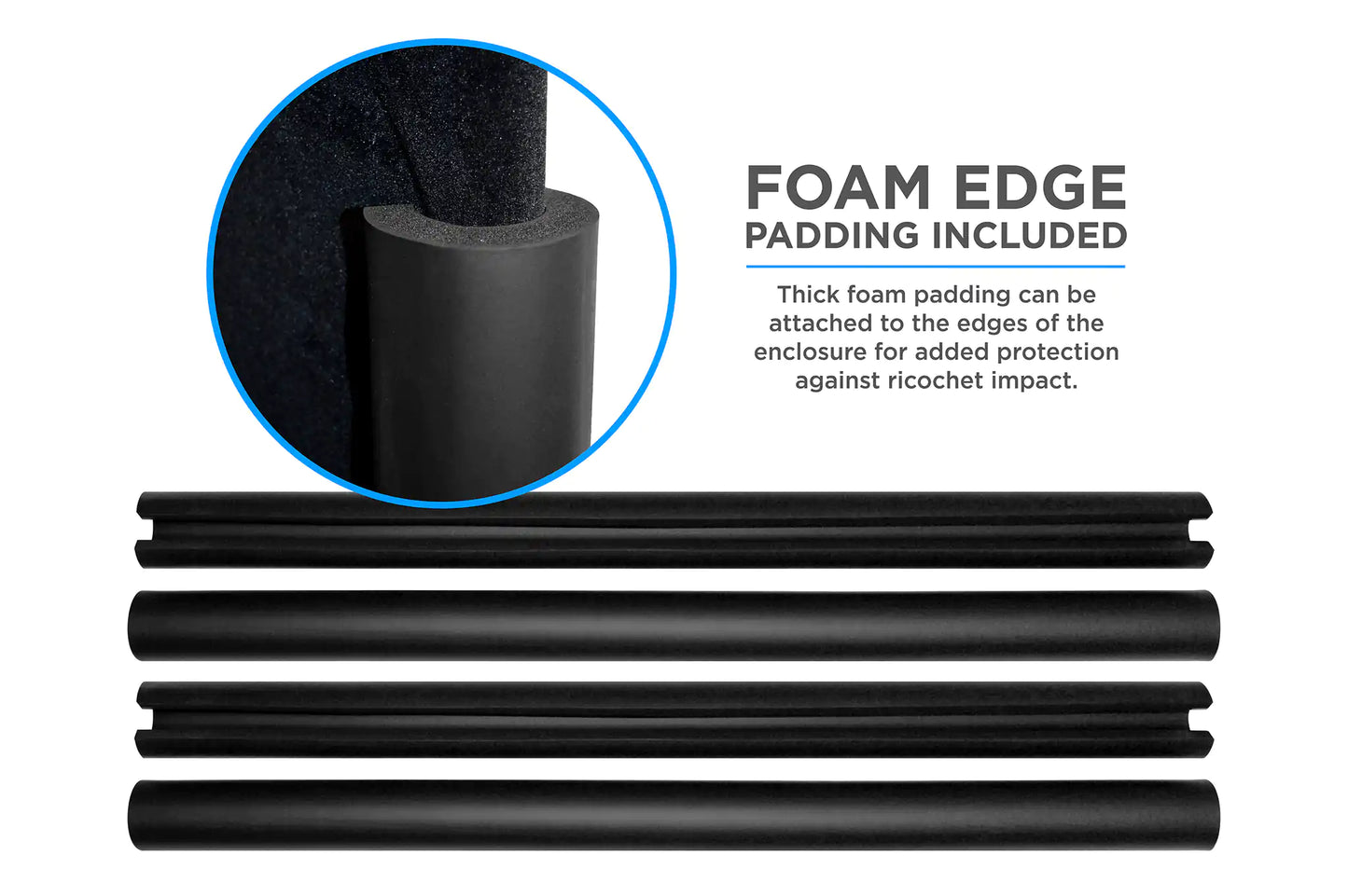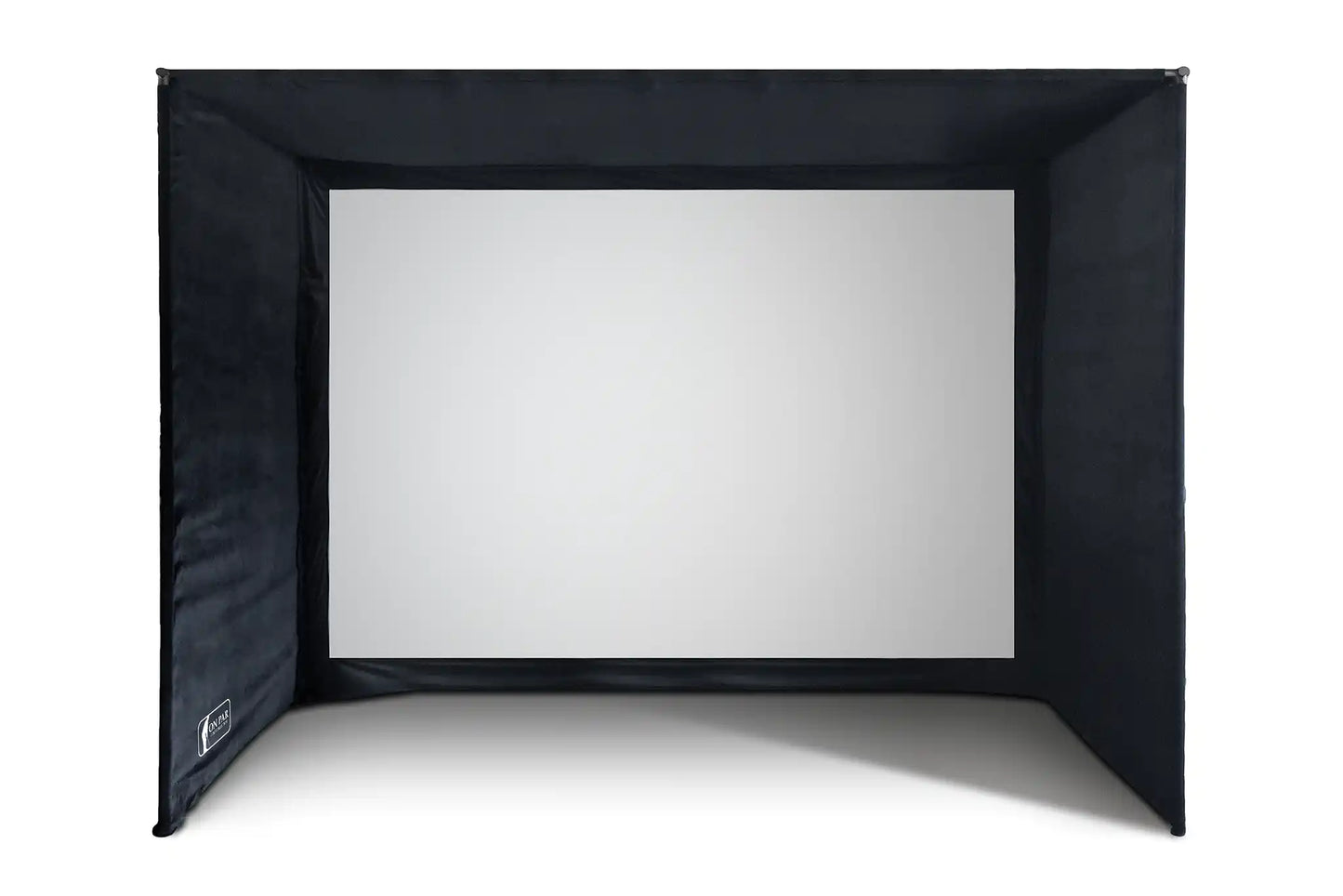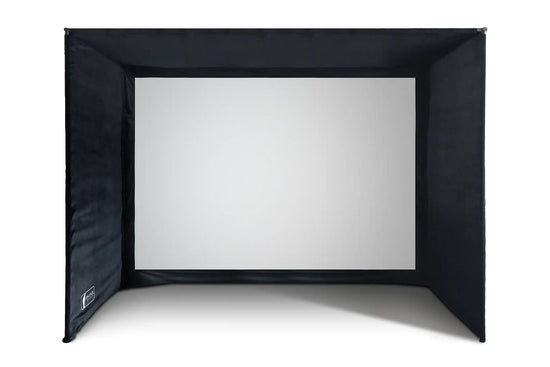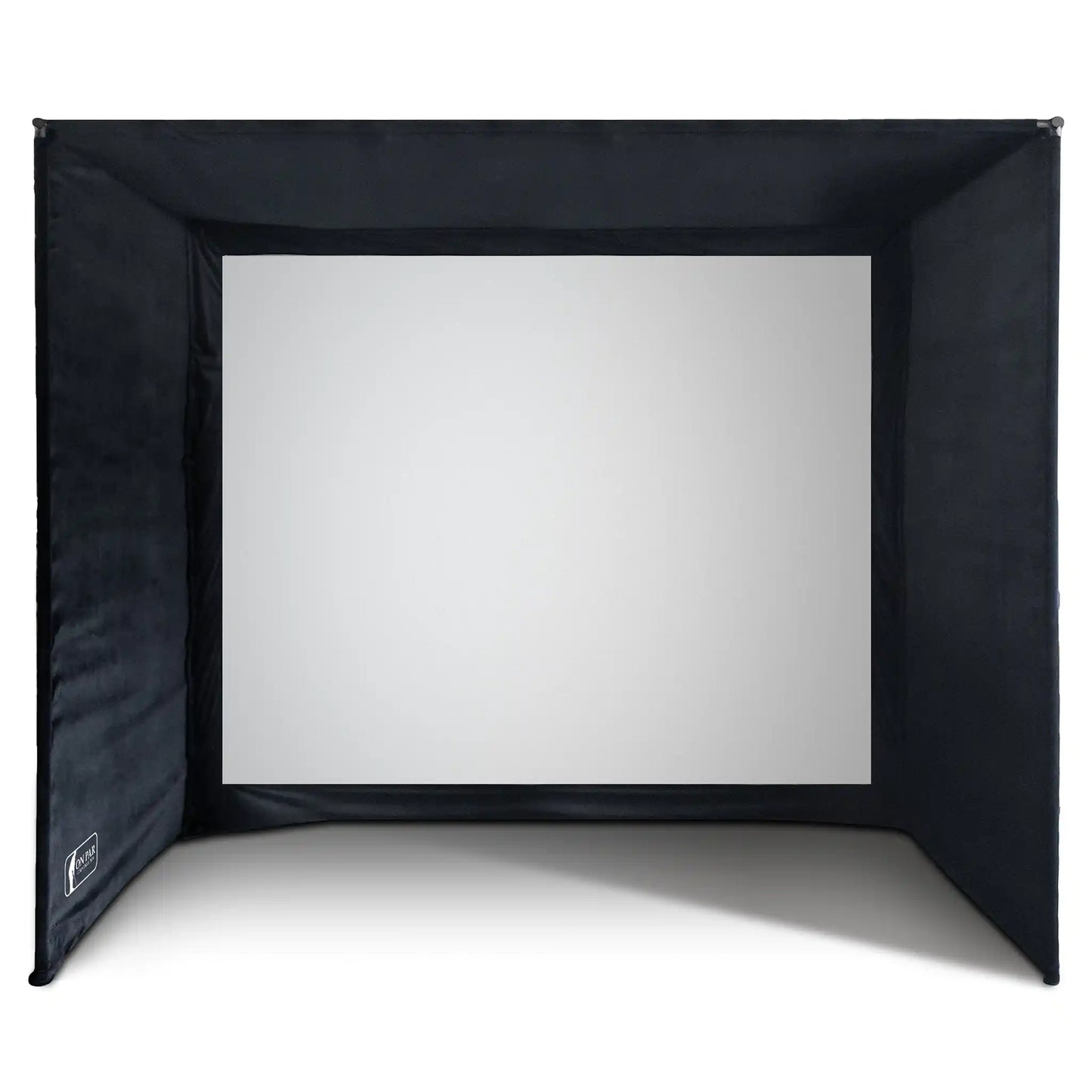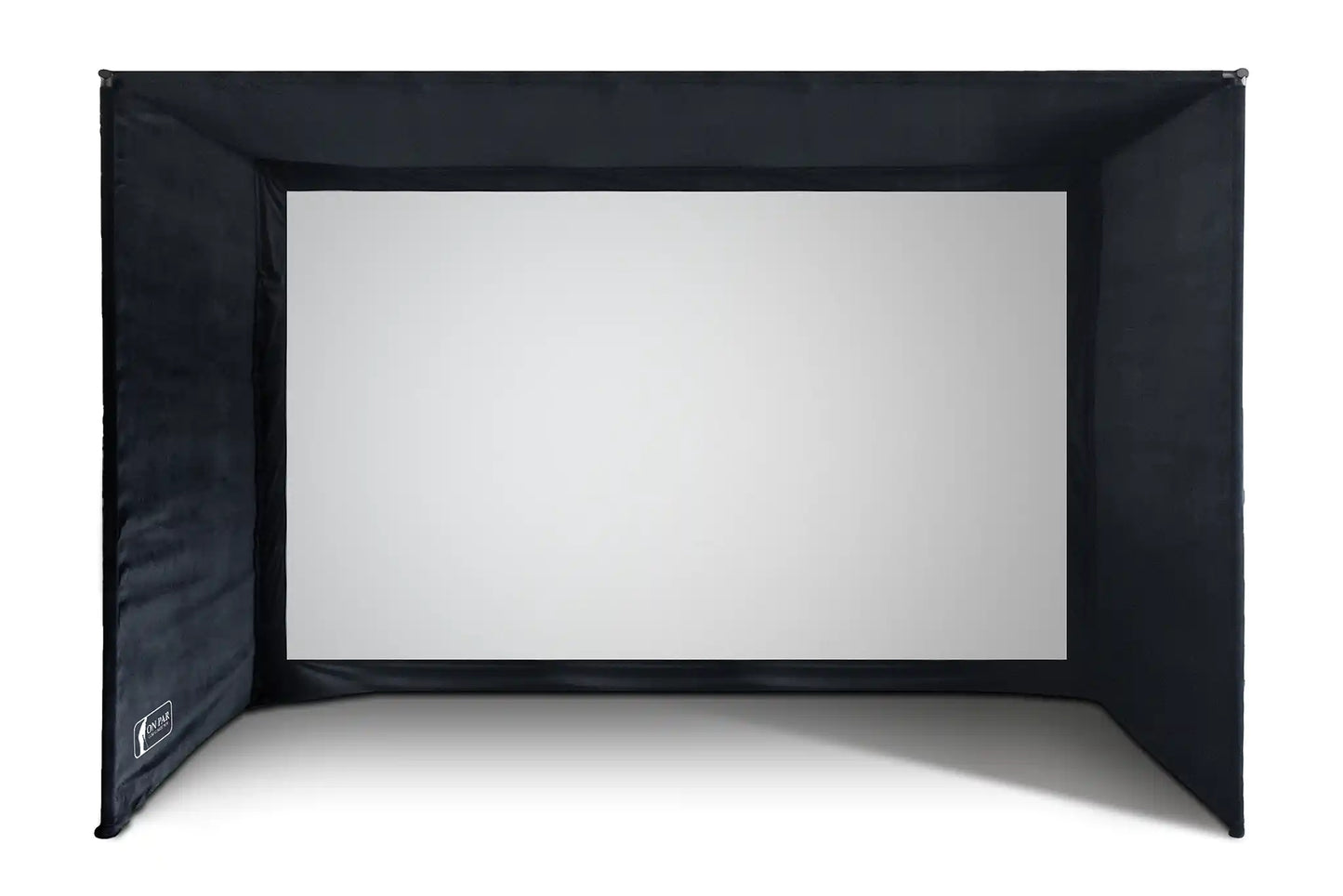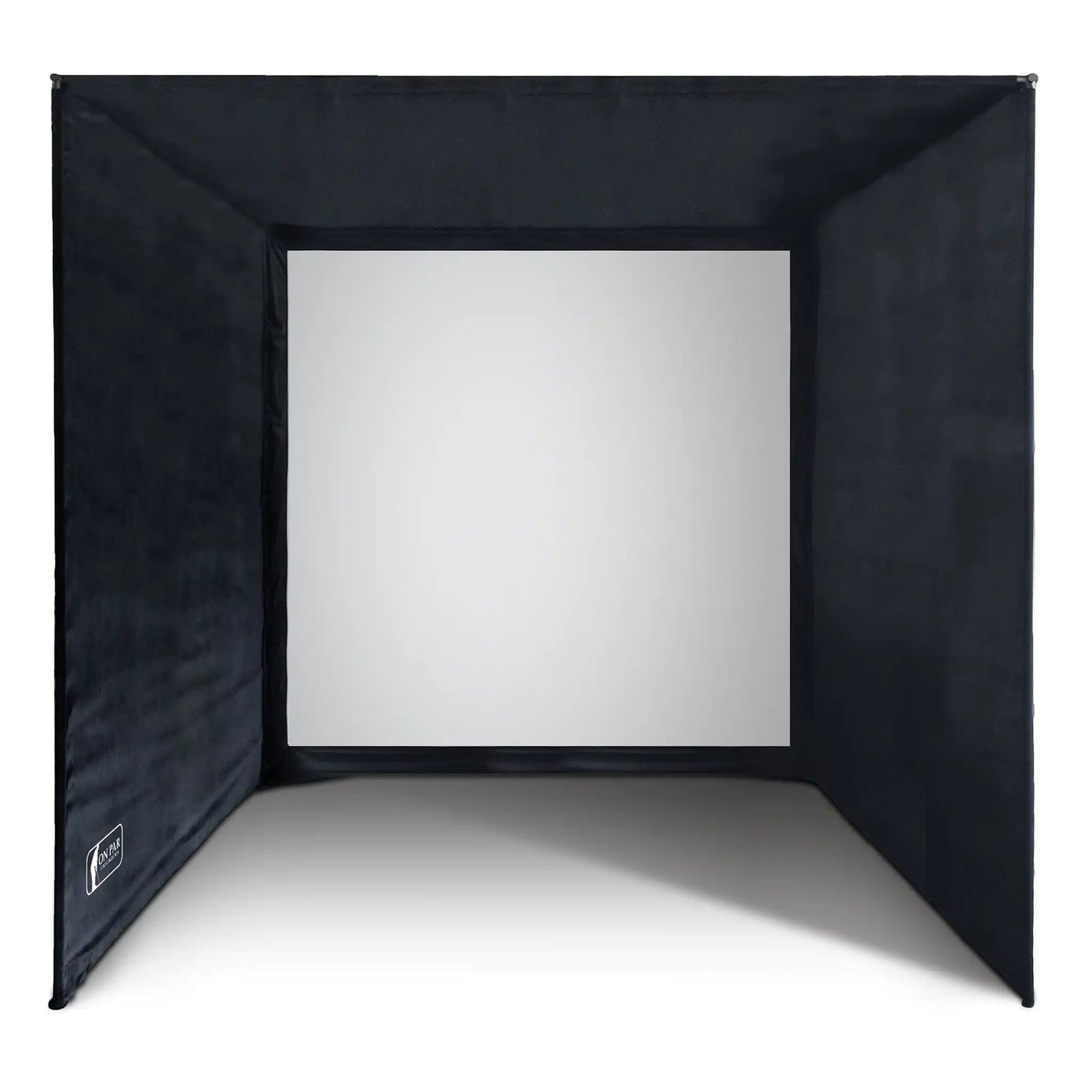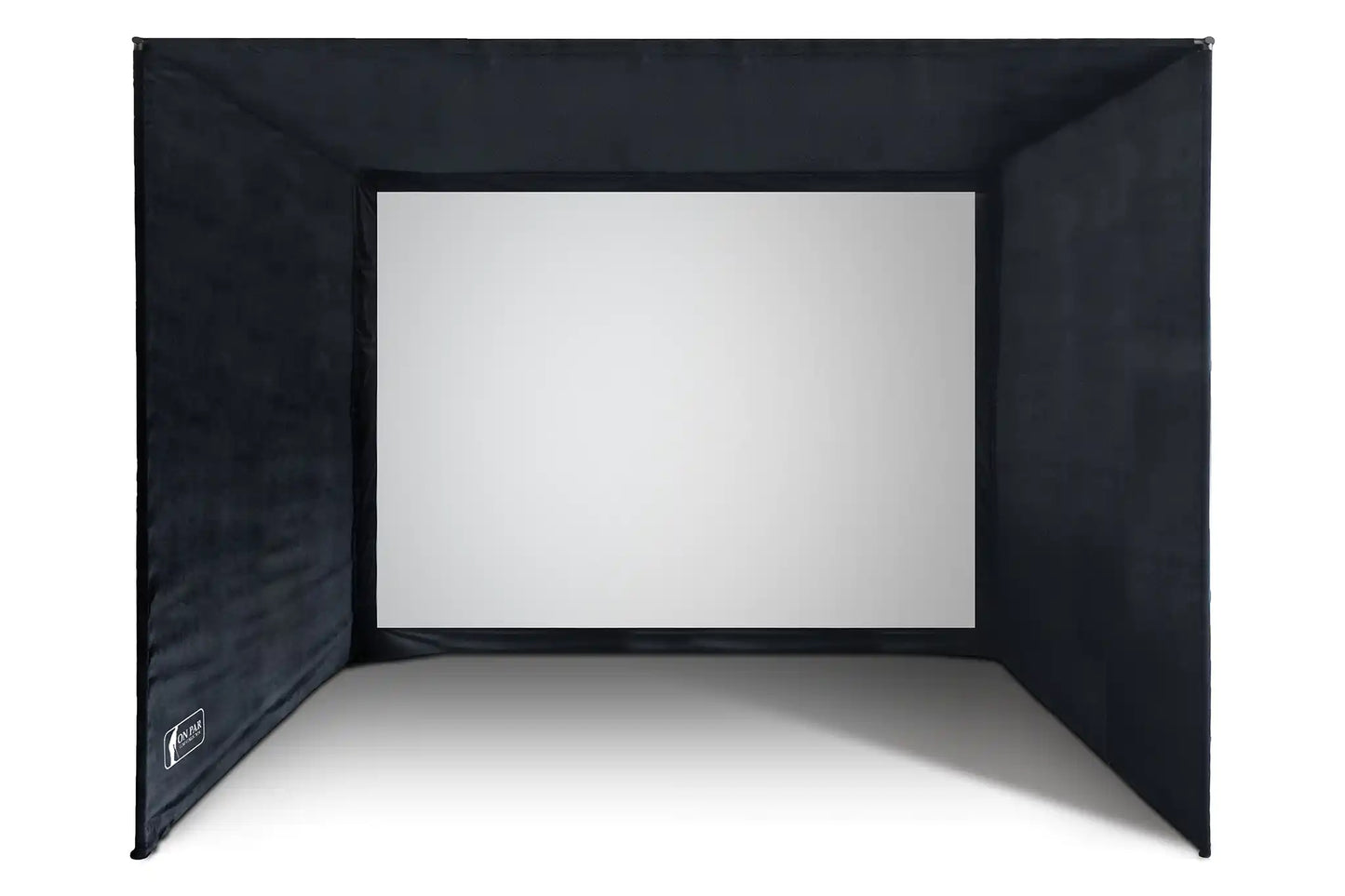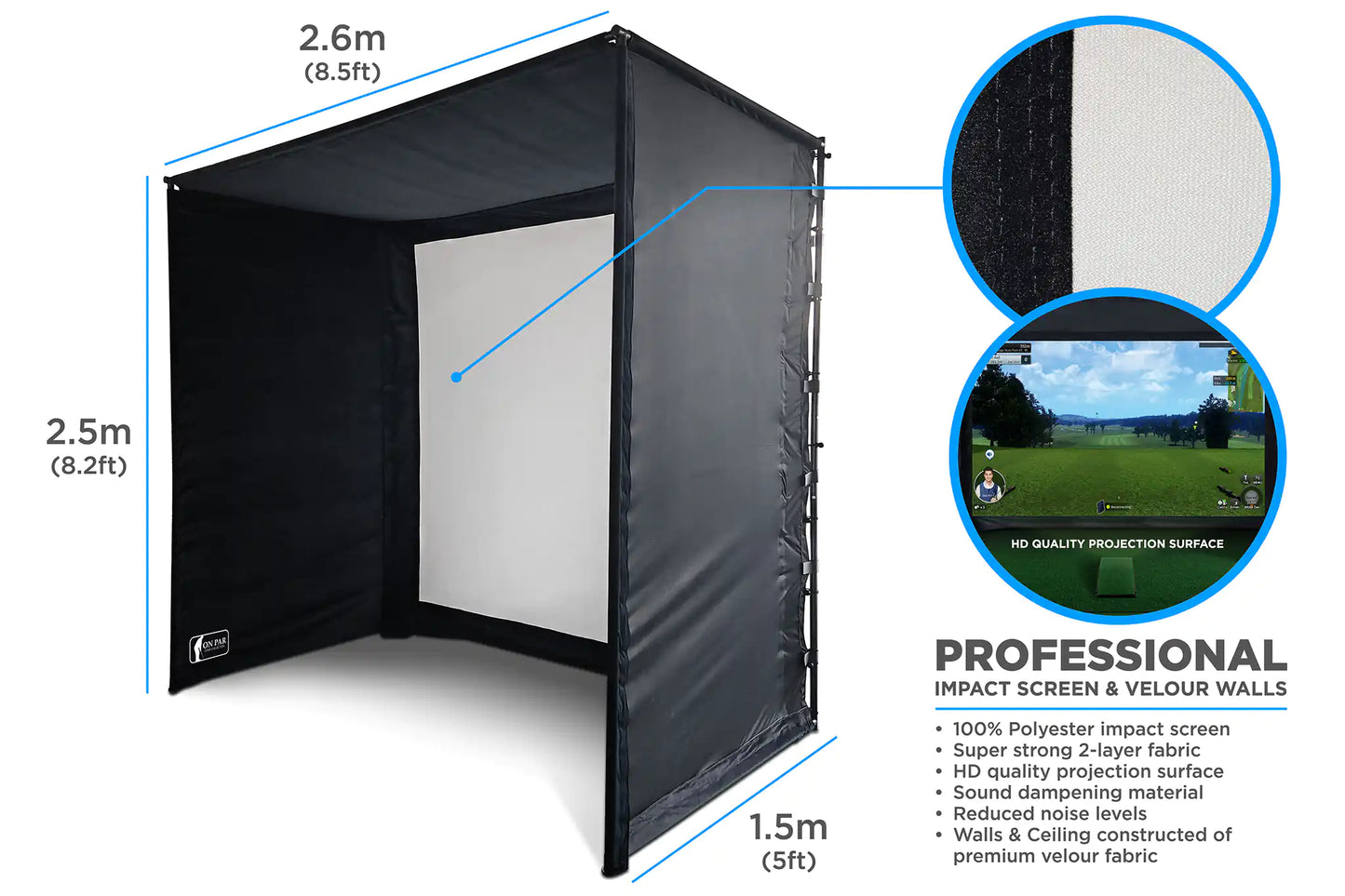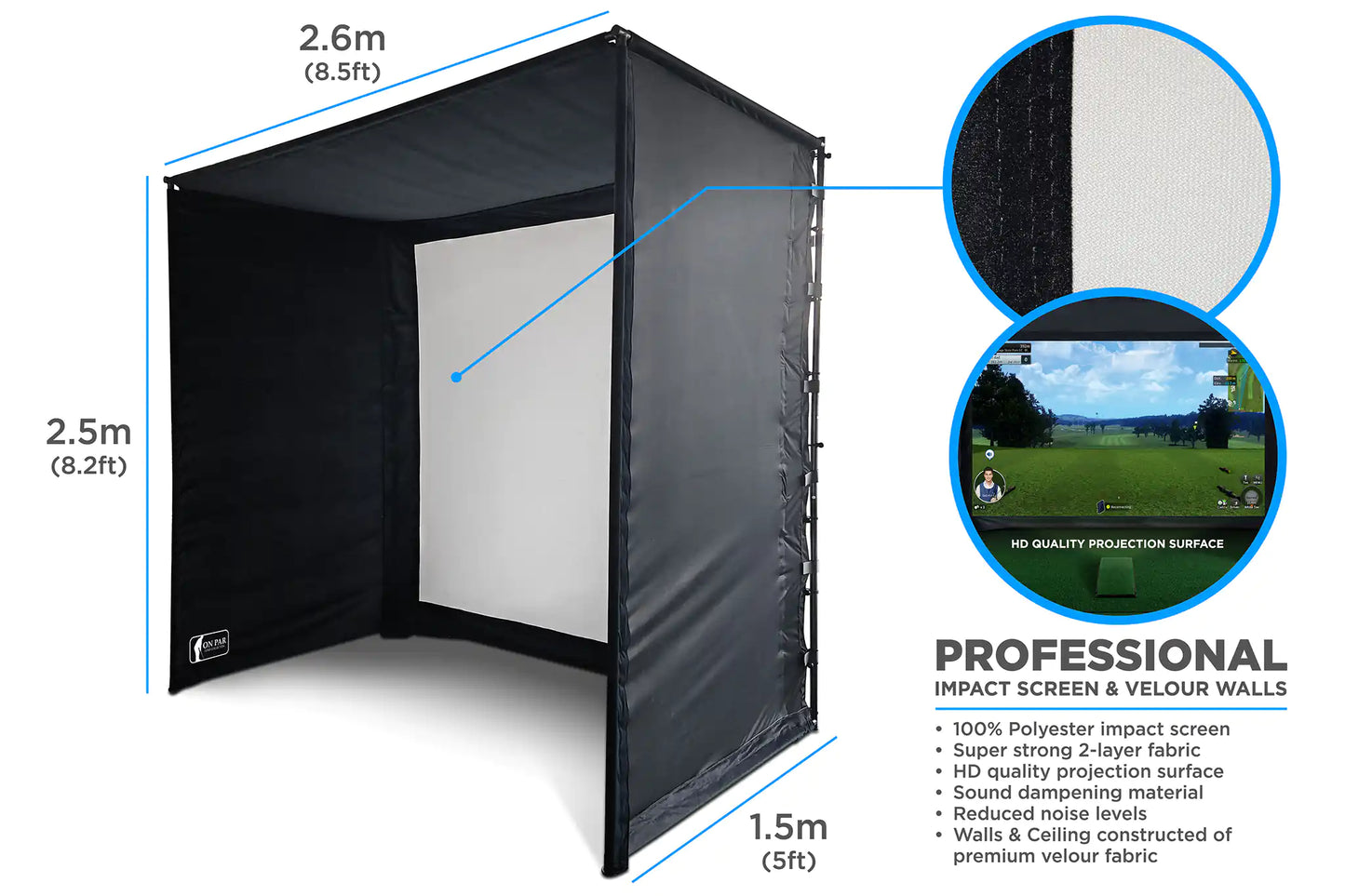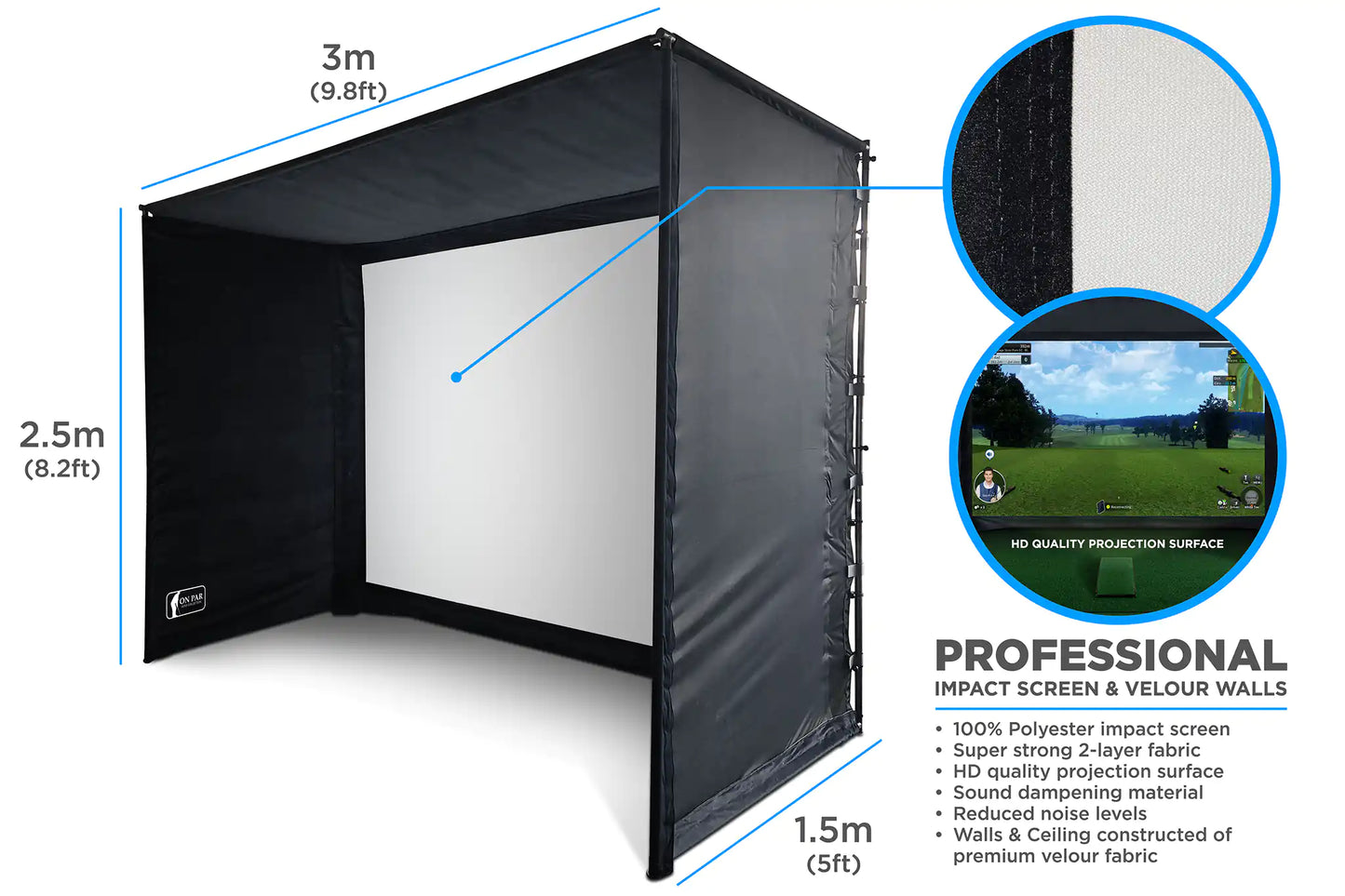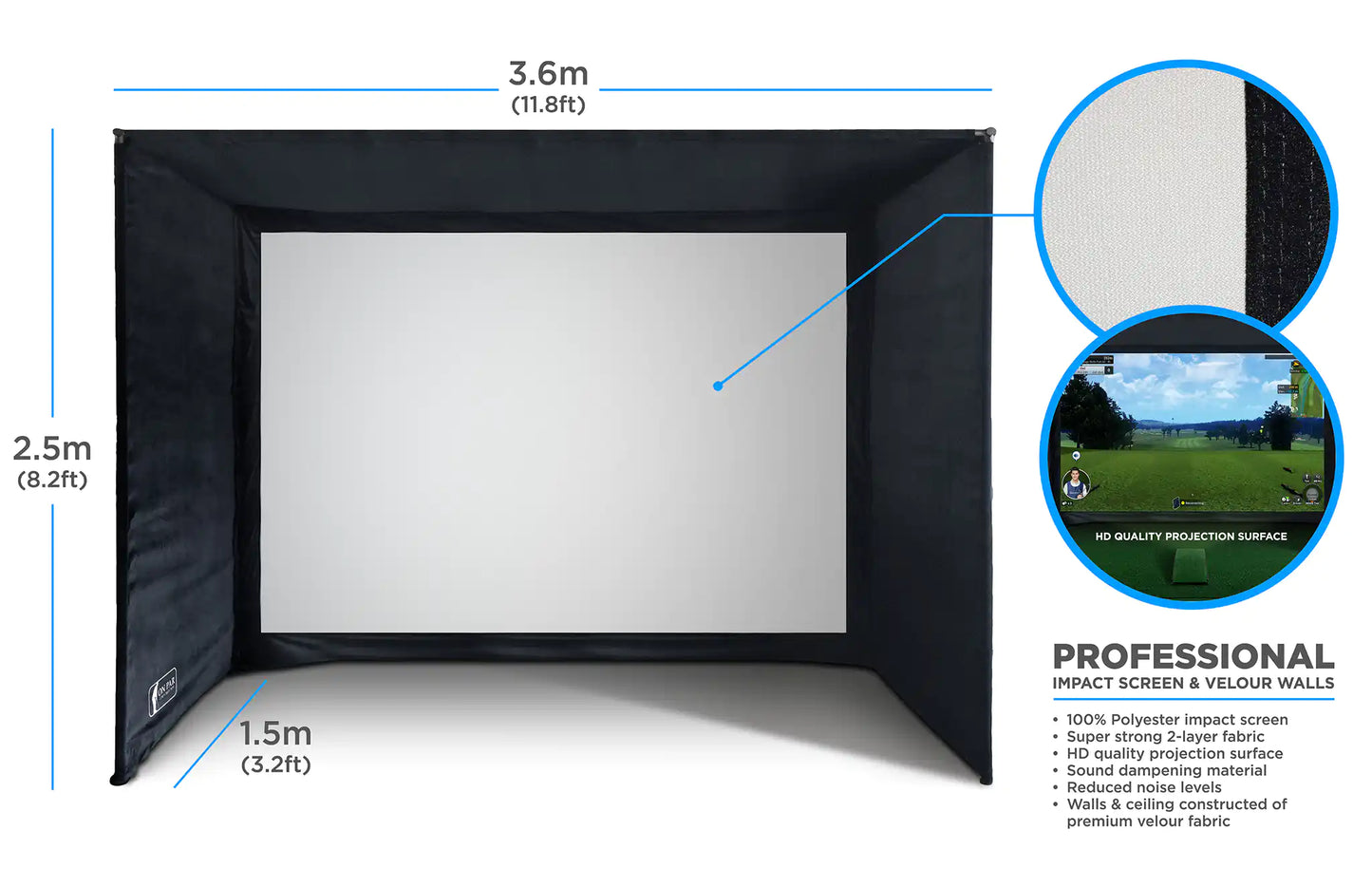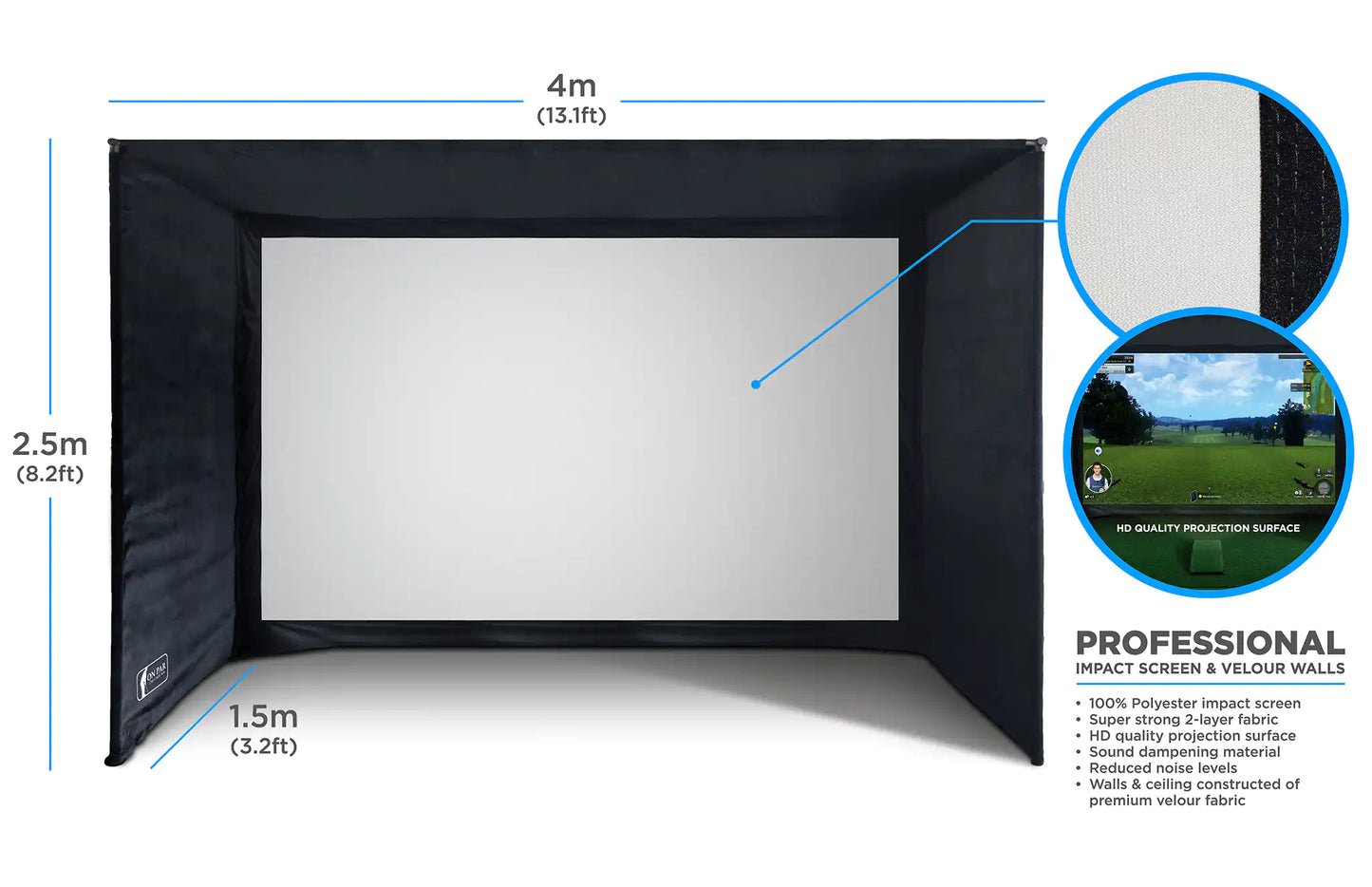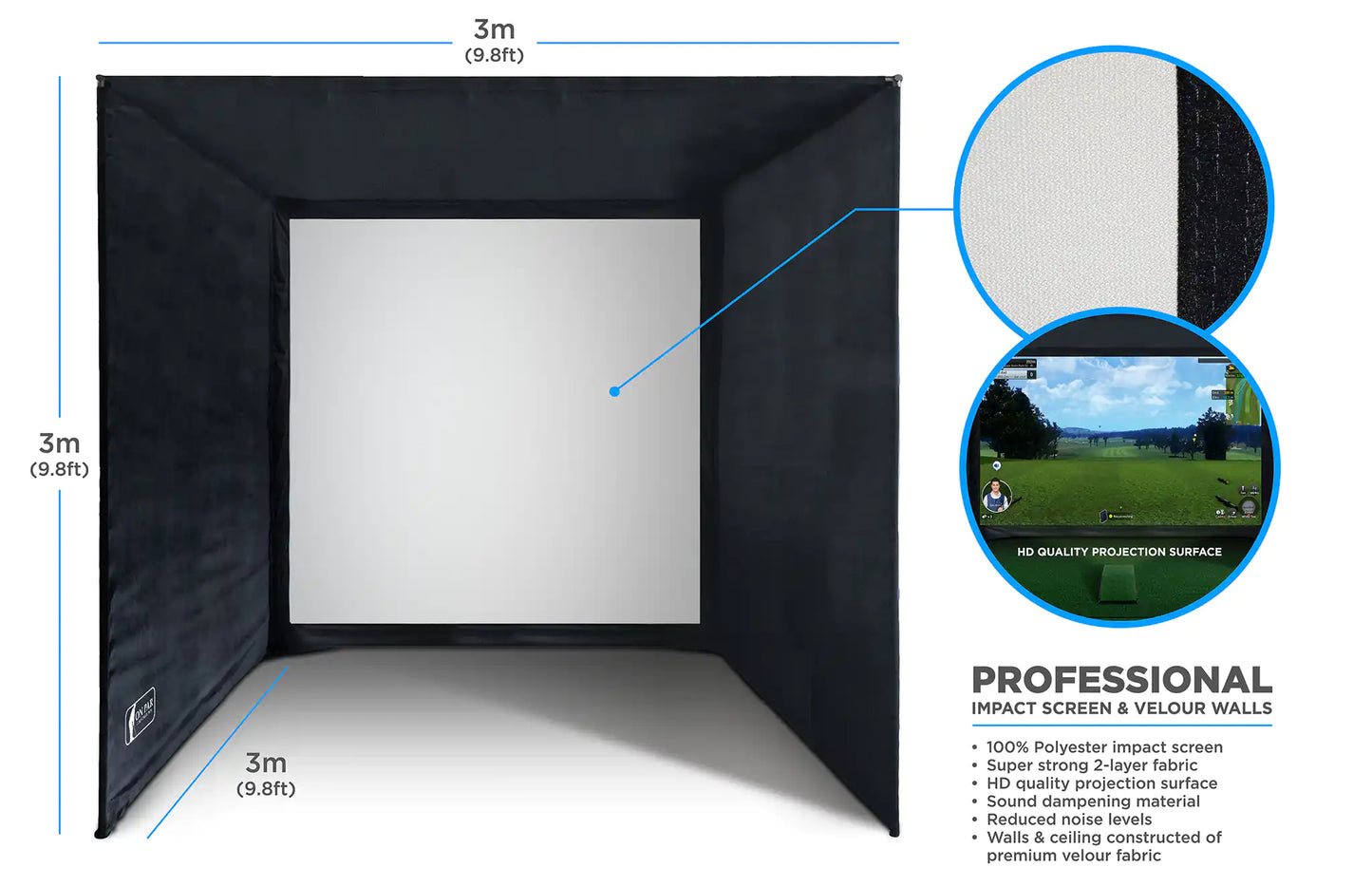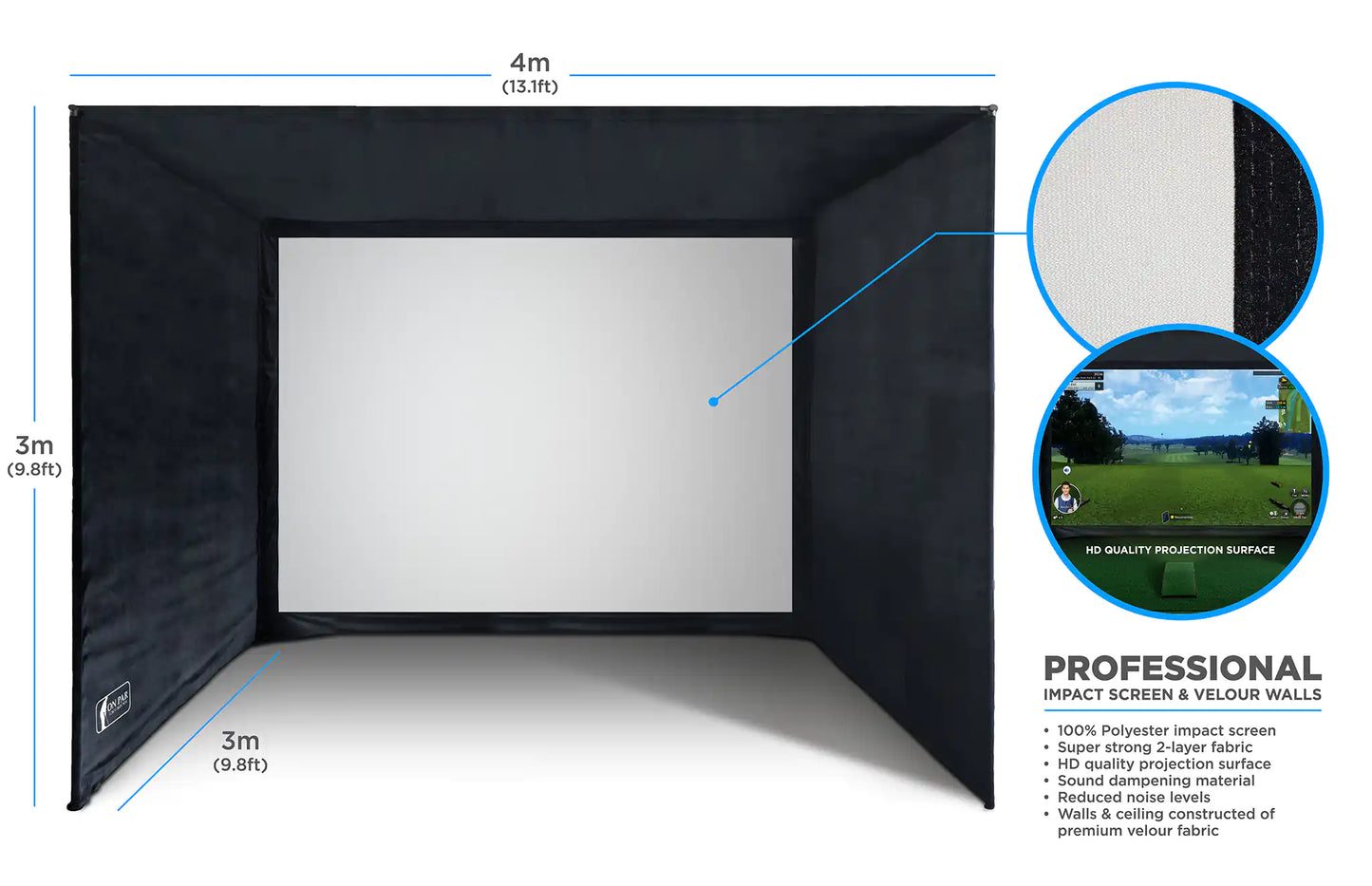 Perfect For Simulators
A dedicated space for steady improvement to refine your game
Features & Benefits
6 Sizes

Our golf enclosures are available in six sizes. Select your size to fit your space ensuring you have the perfect fit to focus on your game.

HD Quality Projection Surface

Experience a vivid and immersive practice session with our HD quality projection surface, designed to bring your virtual golf game to life.
Secure & Stable

The screen is kept tought using a combination of easy to use bungee cords and velcro straps

Impact Screen

Robust 2-layer fabric effortlessly cushions golf ball impact and reduces noise

Sound Dampening

Ultra-quiet practice sessions with our impact screen, designed to absorb the sound of the golf ball on impact.
Frequently Asked Questions
How long does the Simulator Screen last?

Our golf simulator screens are built to endure, designed to withstand thousands of ball impacts. With proper care and regular use, you can expect a long lifespan from your screen, providing you with many rounds of satisfying and uninterrupted play.
Can I use any type of golf balls?

Ensure you only use brand new golf balls, that are clean and free from markings/scuffs/scratches.

Balls with additional Designs/pen markings are more likely to mark you screen. Also, a ball that spins more will cut and bite into the screen more causing increased wear,

Premium Golf Balls can be the worst for this, the softer balls too as they can spin more, deform and crack more easily. We have found from experience some balls like the ProV1, ChromeSoft and TP5 have caused additional wear.

If you find an area is wearing particularly, try altering:

Hitting Position
Rotate Screen
Flip Screen (If Double Sided)

The screens are high quality and should allow for 100s/1000s of balls.