Impact Golf Swing Training Bag
Regular price
Sale price
$39.99 USD
Unit price
per
Sale
Sold Out
Mini-Series Training Videos included:
VIDEO 1 - Fix your slice forever
VIDEO 2 - Irons impact training
VIDEO 3 - The Jack Nicklaus move
Check out the taster video below
1 x Impact Golf Swing Training Bag:
Printed with club impact target
Easy to fill with towels, cushions, sheets, etc.
Sturdy carry handle and tear resistant PVC bag
Scan the QR Code inside to access your exclusive lesson videos created by Piers & Andy 
Share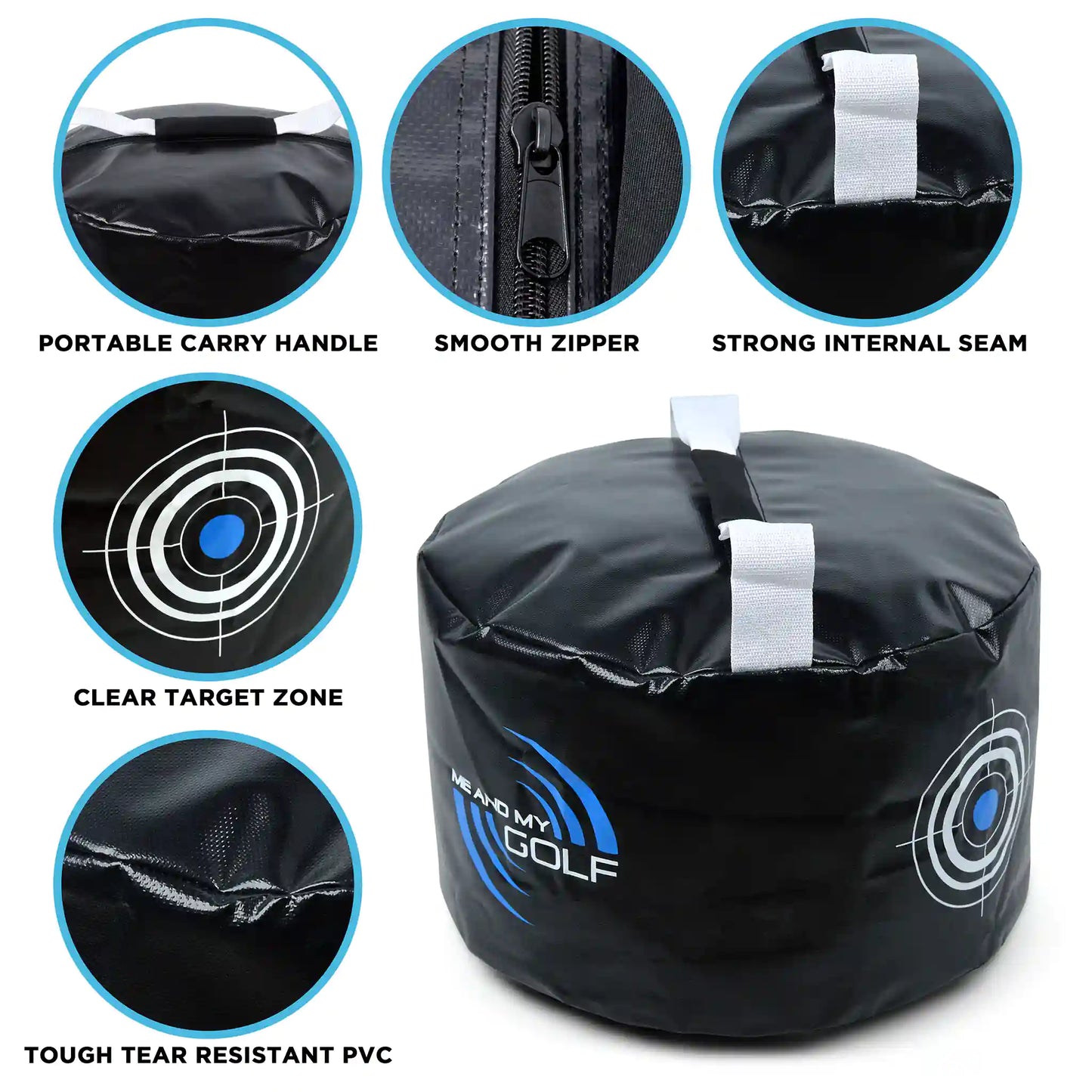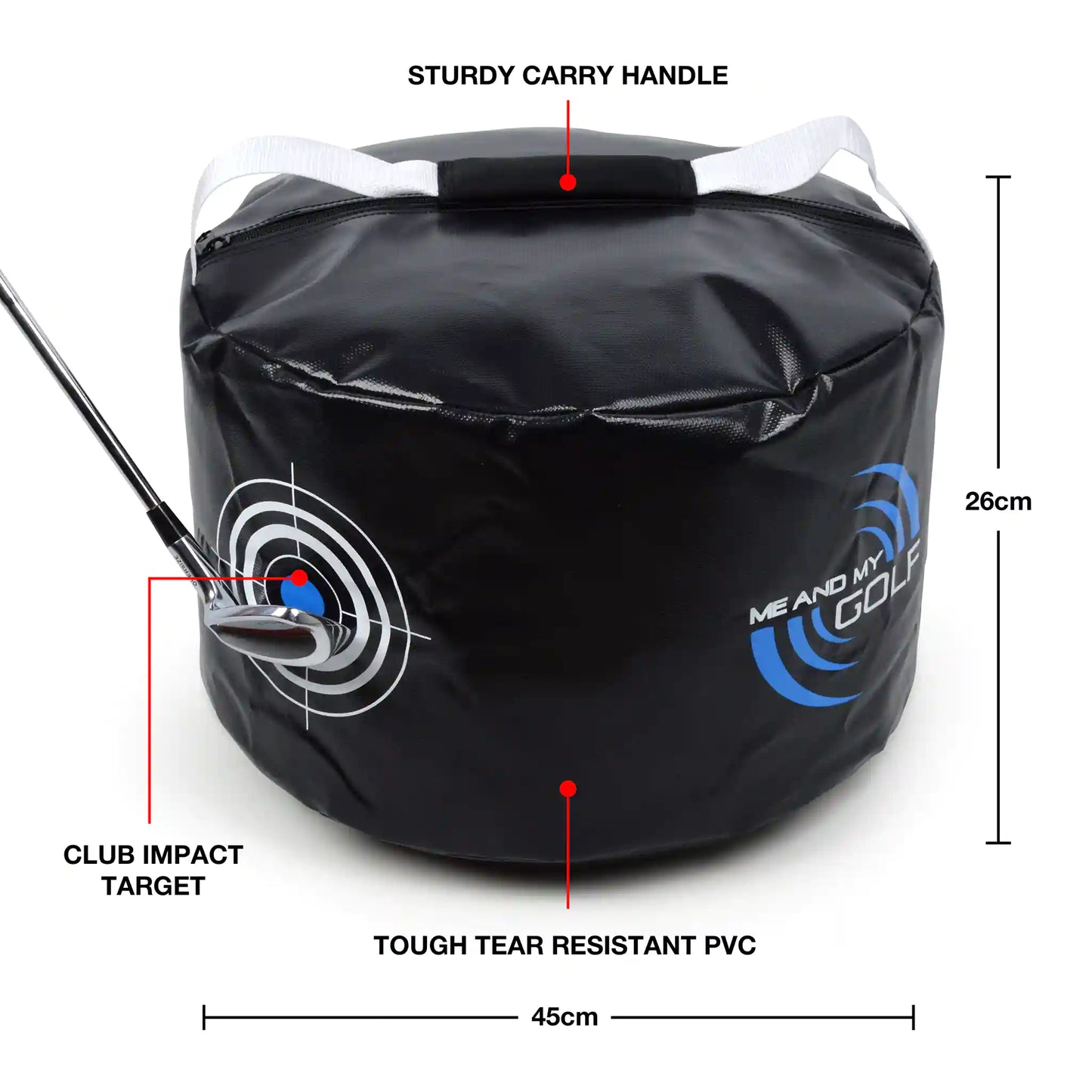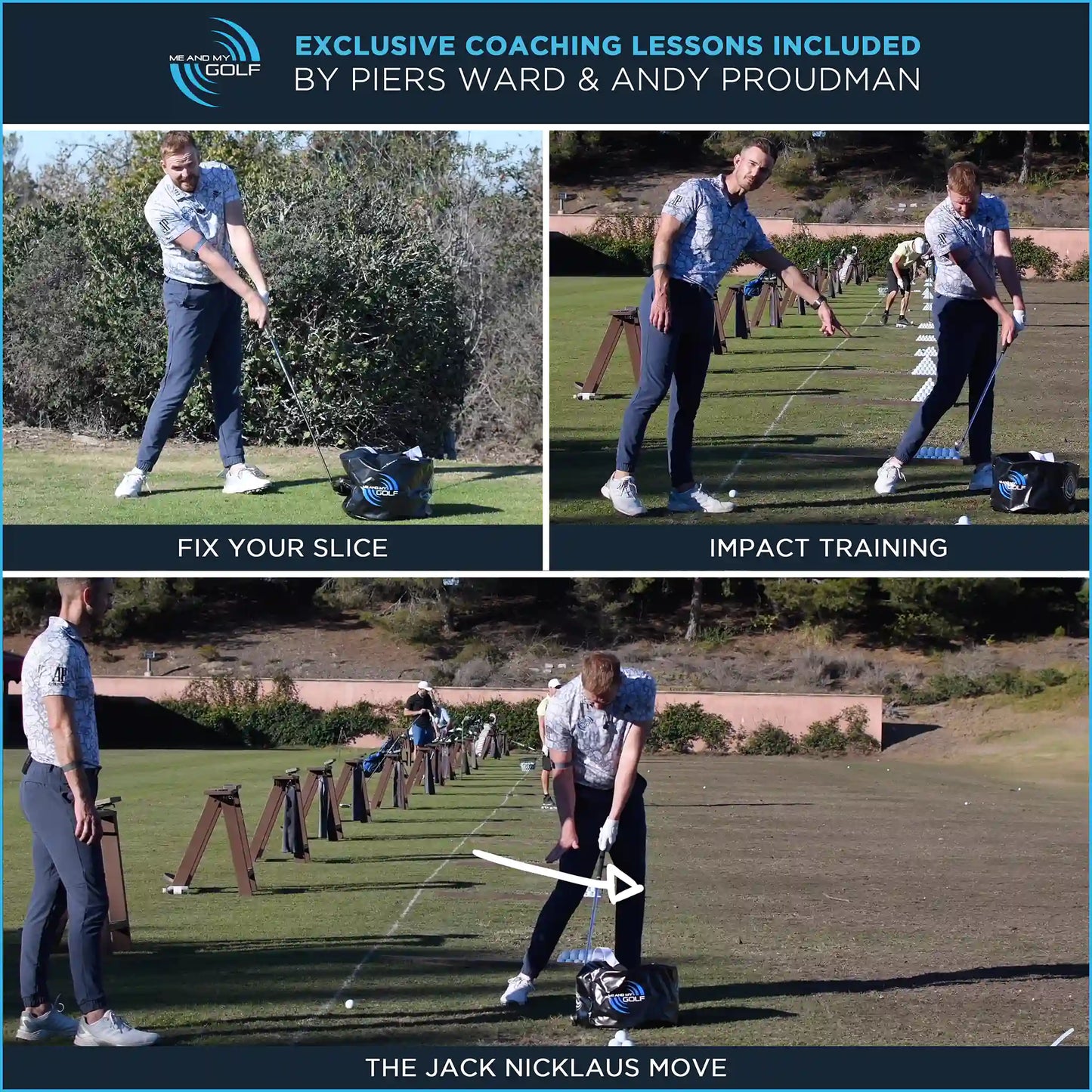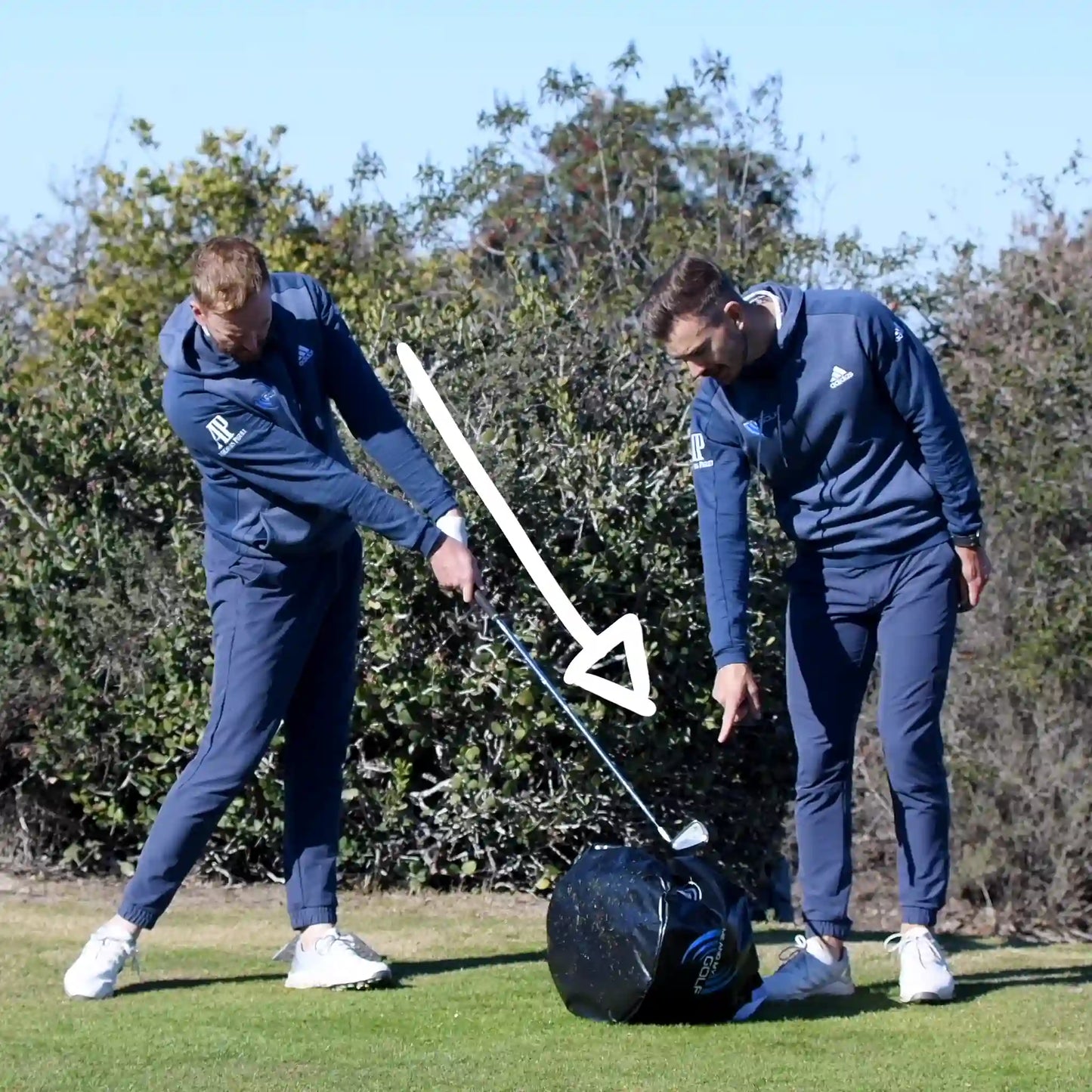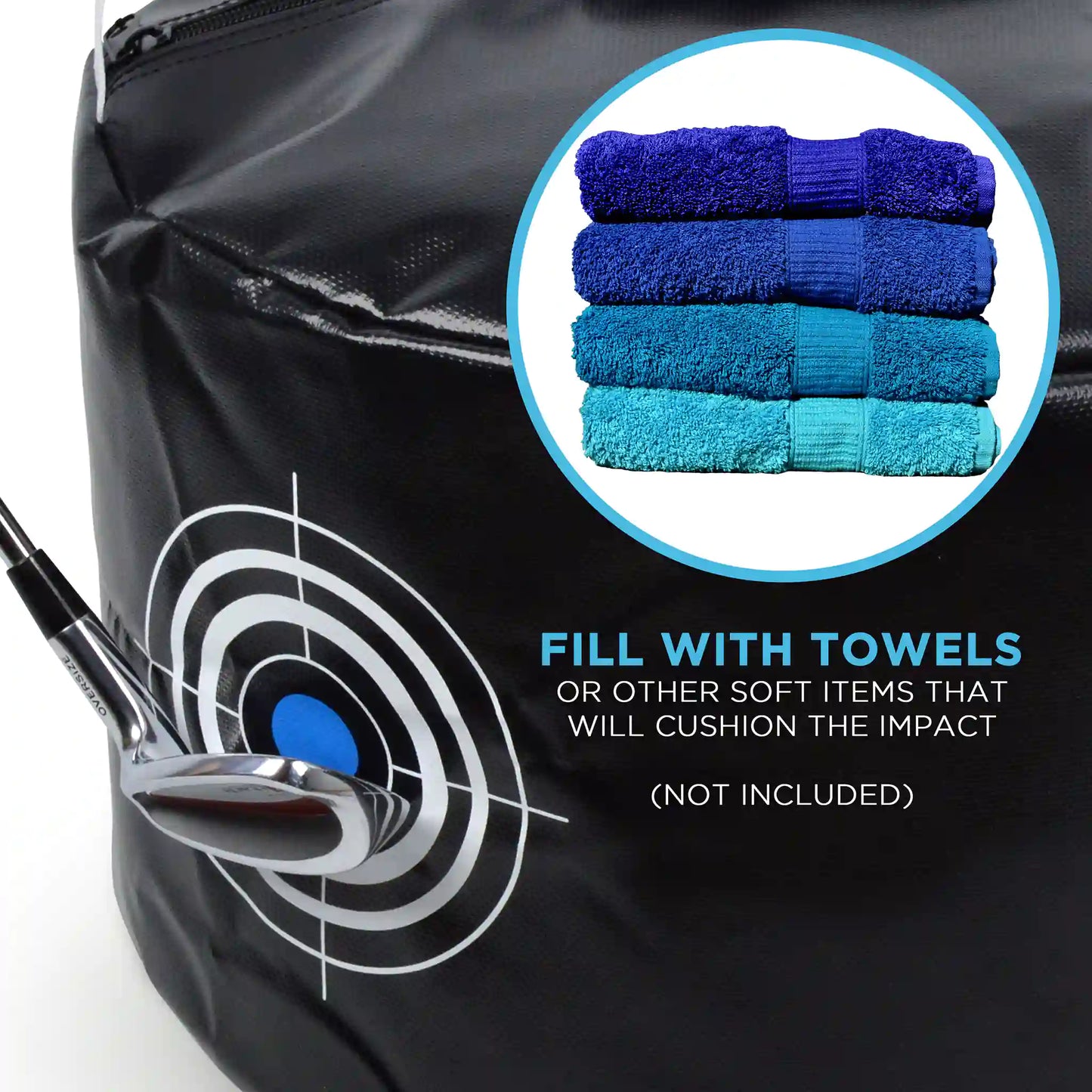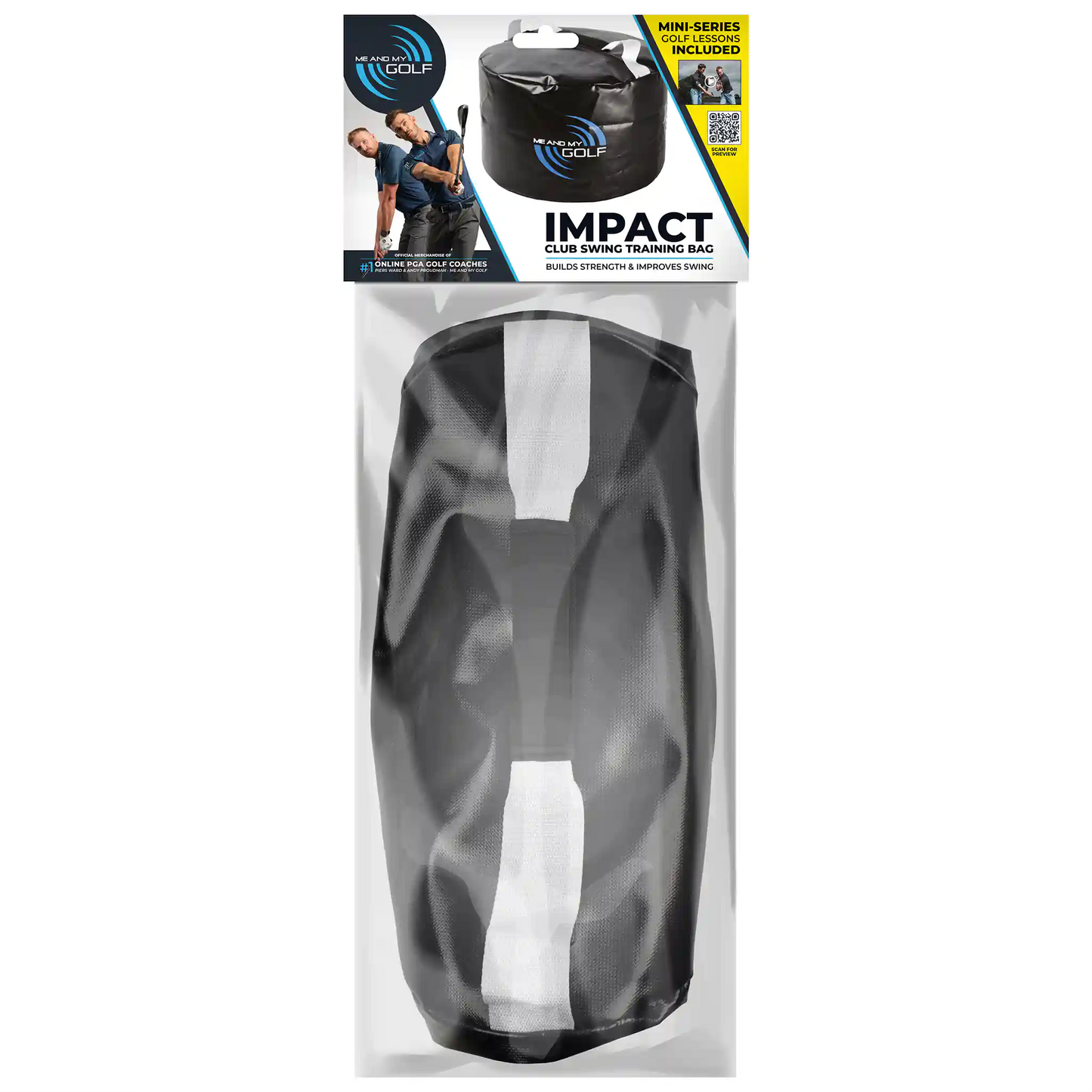 Builds Strength & Improves Swing
Provides instant feedback on your clubface position at impact.
Features & Benefits
Instant Feedback

Provides instant feedback on your clubface position at impact, helping to diagnose the reasons for that slice or hook.

Mini-Series Training Videos

Let Piers and Andy show you how to get the most out of your impact golf swing training bag with multiple training videos to improve your swing.
Strengthens Upper Body

Strengthens upper body muscles with regular usage and builds consistency to help improve distance on all shots.

Sturdy Carry Handle

The impact bag comes with a sturdy carry handle ideal for moving around when it's full of towels, sheets, etc.

Impact Target

The impact bag comes with an impact target to understand better your clubface is positioned at impact
Frequently Asked Questions
How do I access the Me and My Golf training videos?

Inside the box is a leaflet stating how to watch the training videos. Simple scan the QR code on the leaflet and should be taken to the Me and My Golf website. Either register for free or login and you'll have full access to the videos.
What should I use to fill my impact bag?

We advise to use towels, pillows, or sheets to fill their impact bag, but some of our customers have used sand, birdseed, or any other fine, soft substance to add a little more weight to your bag. Please do not use any hard materials that could cause damage to your golf club.
How hard can I hit my impact bag?

The impact bag is made from a tough tear-resistant material so can be hit with a full swing. Although nothing last forever and repeatedly hitting the bag at full speed will cause damage. We advise to work on slower swings as demonstrated by Piers and Andy in the videos.