Swing & Grip Trainer
Regular price
Sale price
$34.99 USD
Unit price
per
Sale
Sold Out
Mini-Series Training Videos included:

VIDEO 1 - Backswing sequencing

VIDEO 2 - Grip training
VIDEO 3 - Move away

VIDEO 4 - Steep to shallow swing

Check out the taster video below
1 x Swing & Grip Trainer:
Designed to get you swinging like a pro

Right-handed training grip with alignment aids 

Removable weight to replicate the natural club weight
Scan the QR Code inside to access your exclusive lesson videos created by Piers & Andy 
Share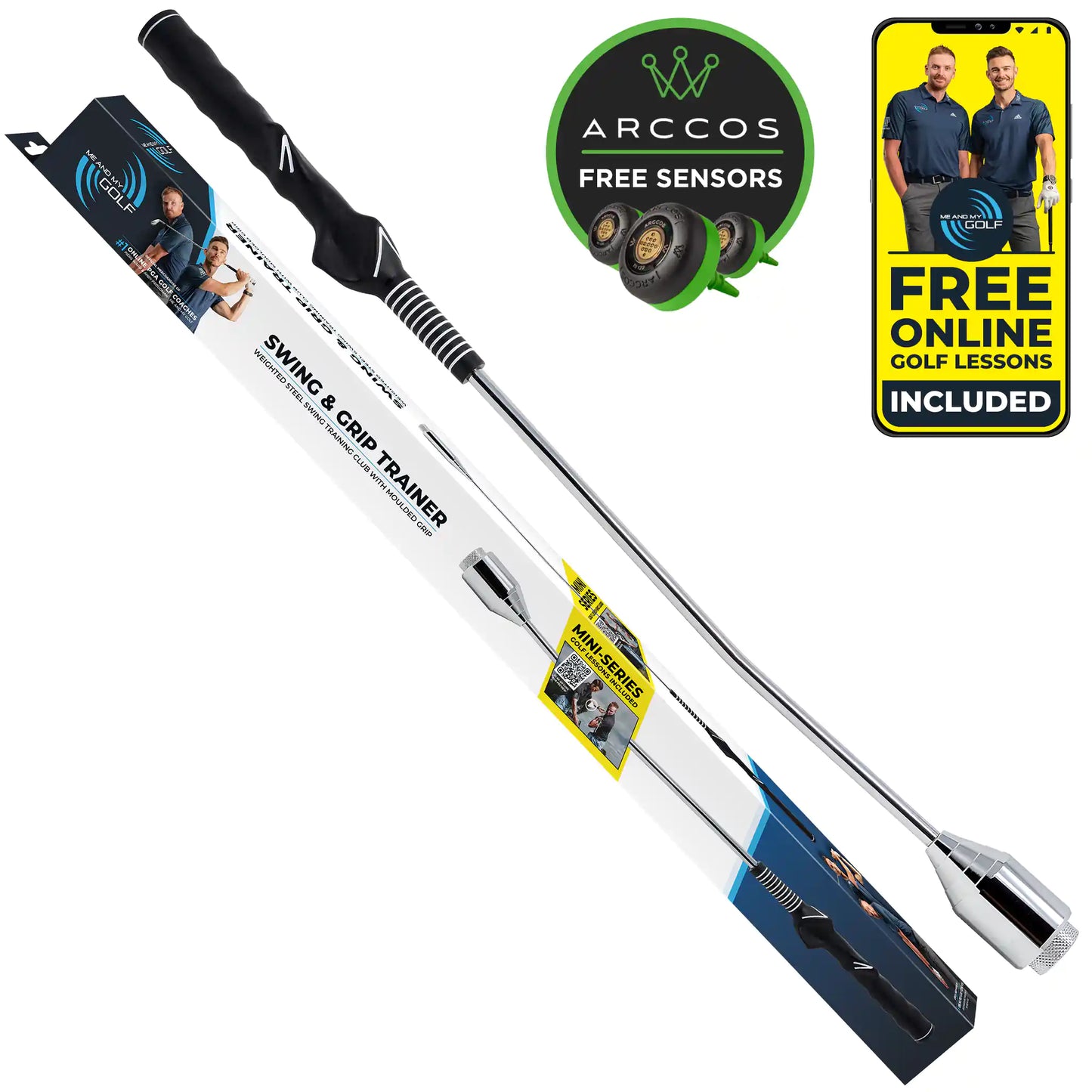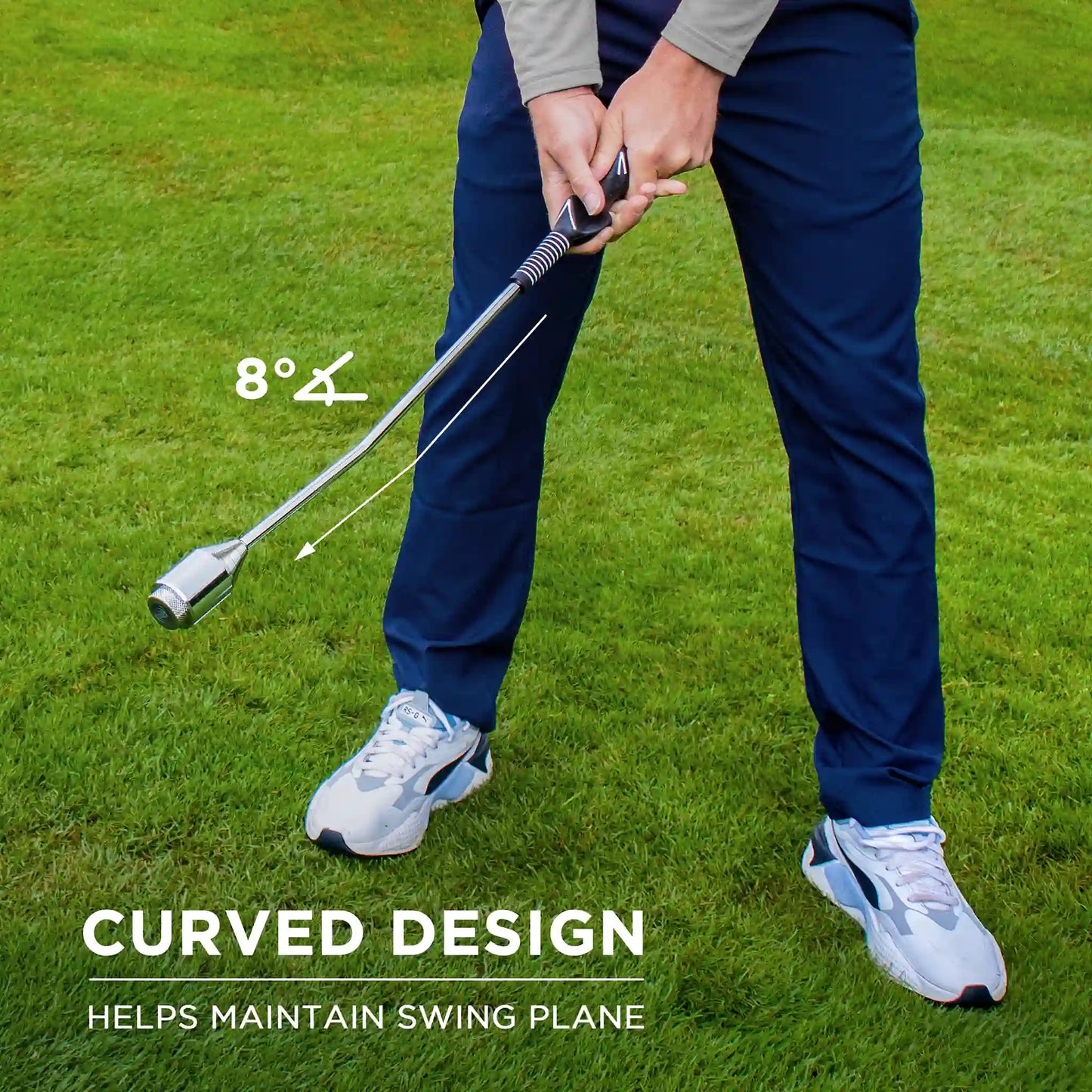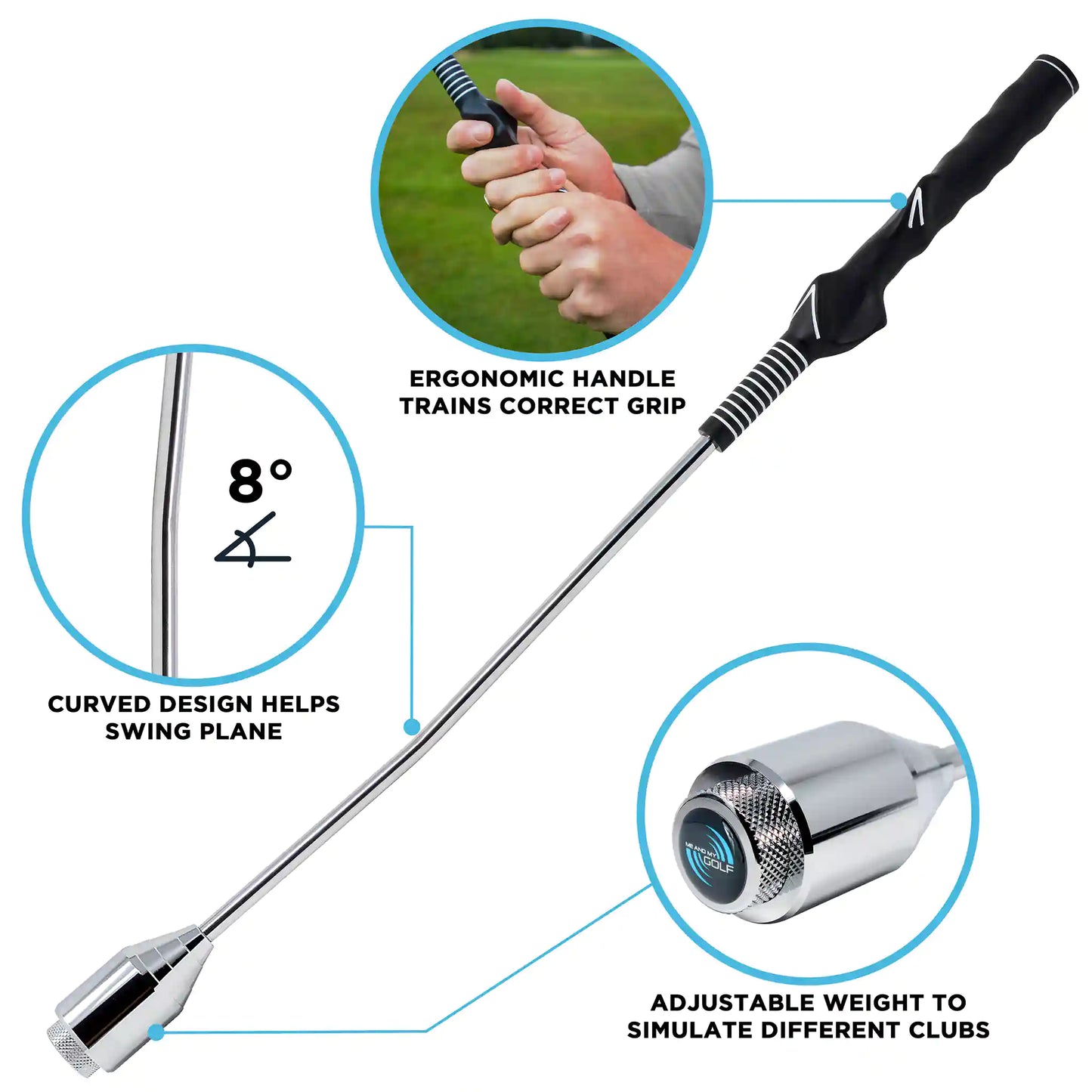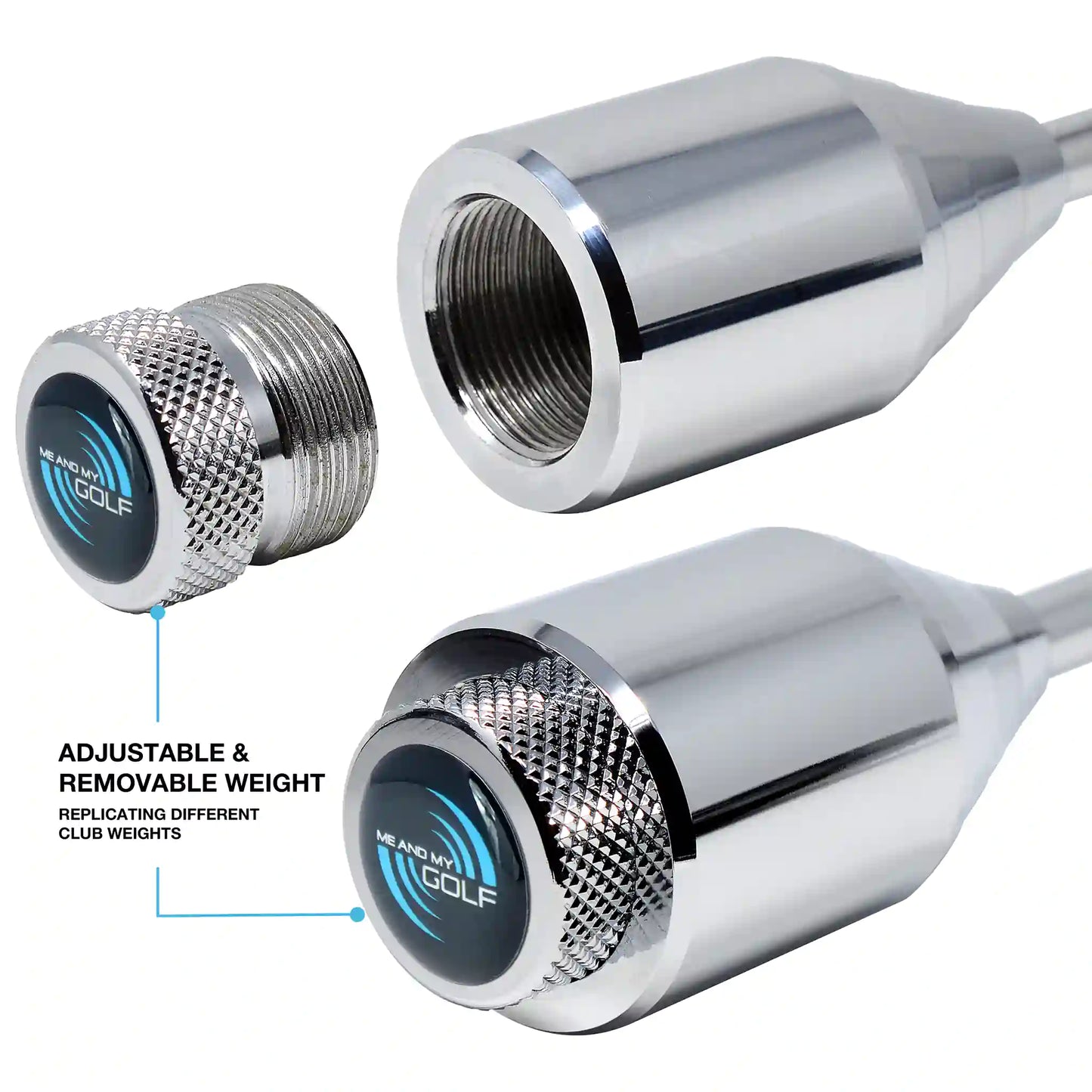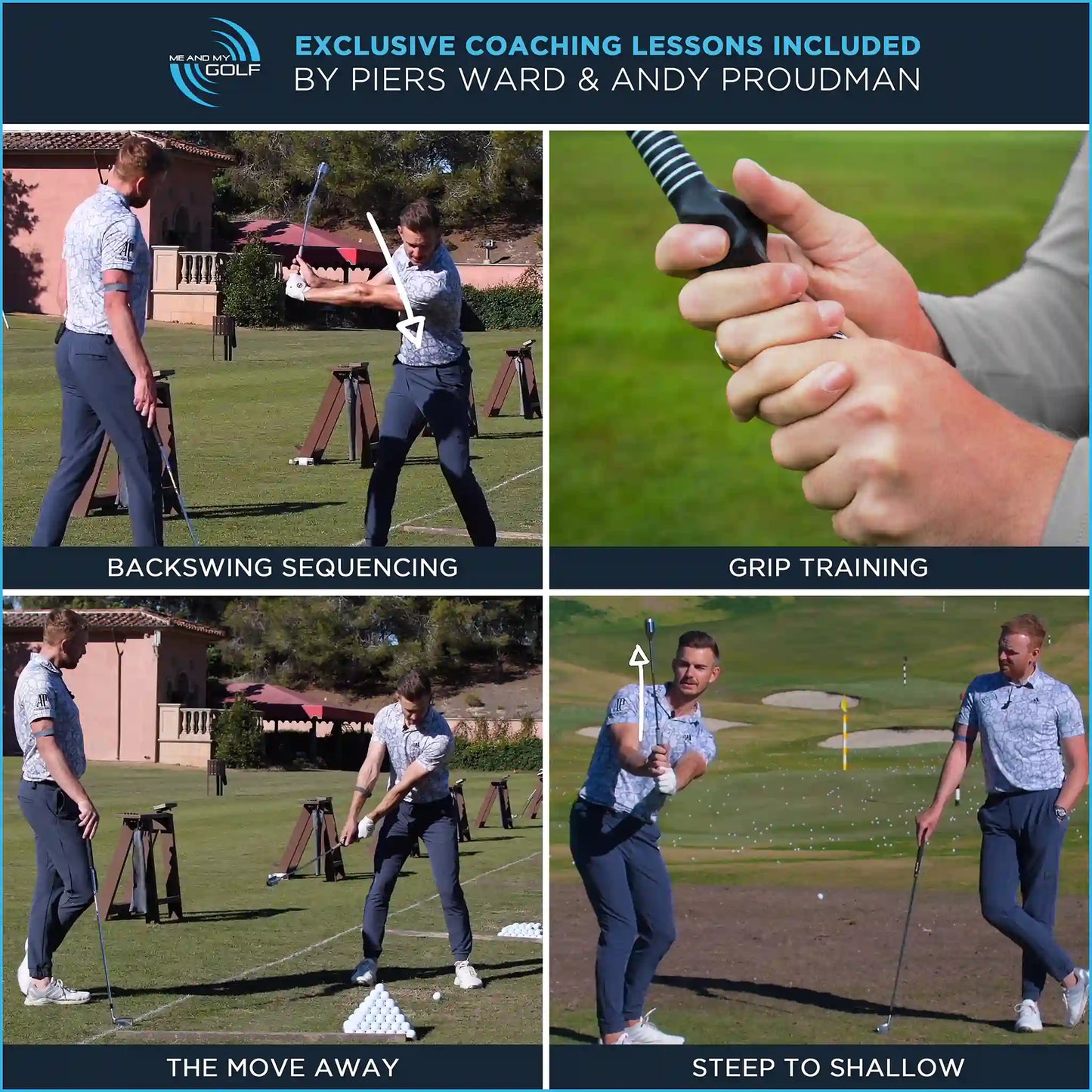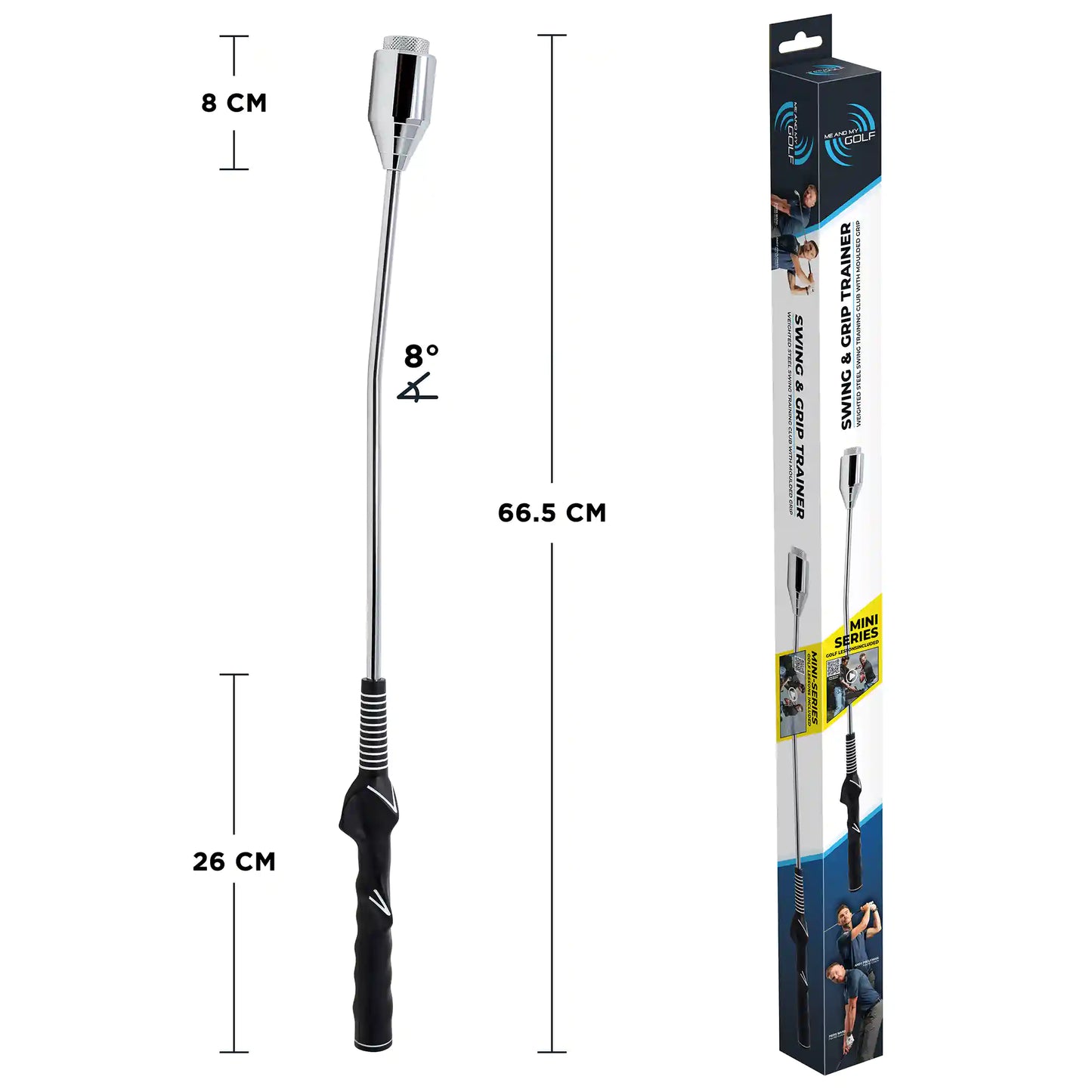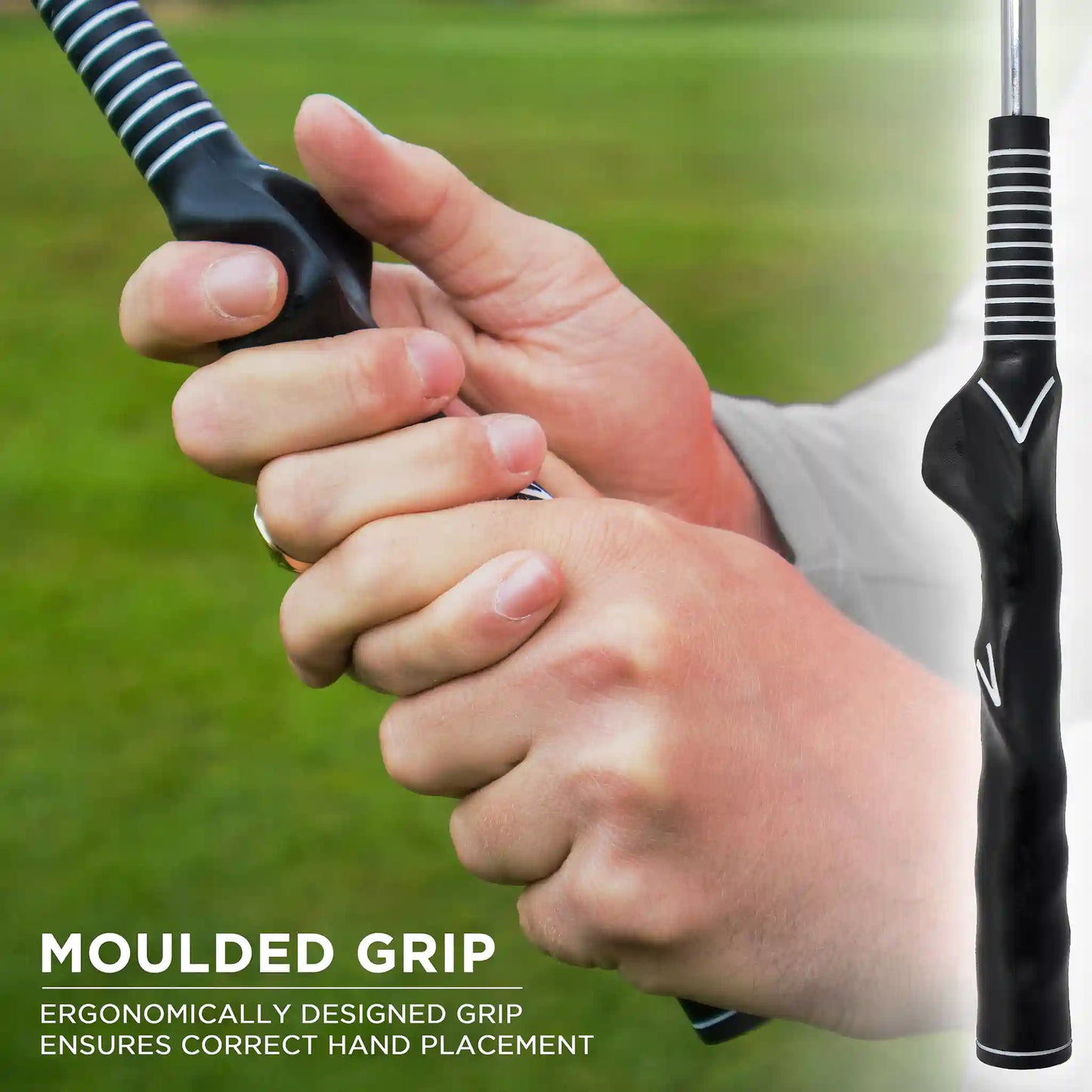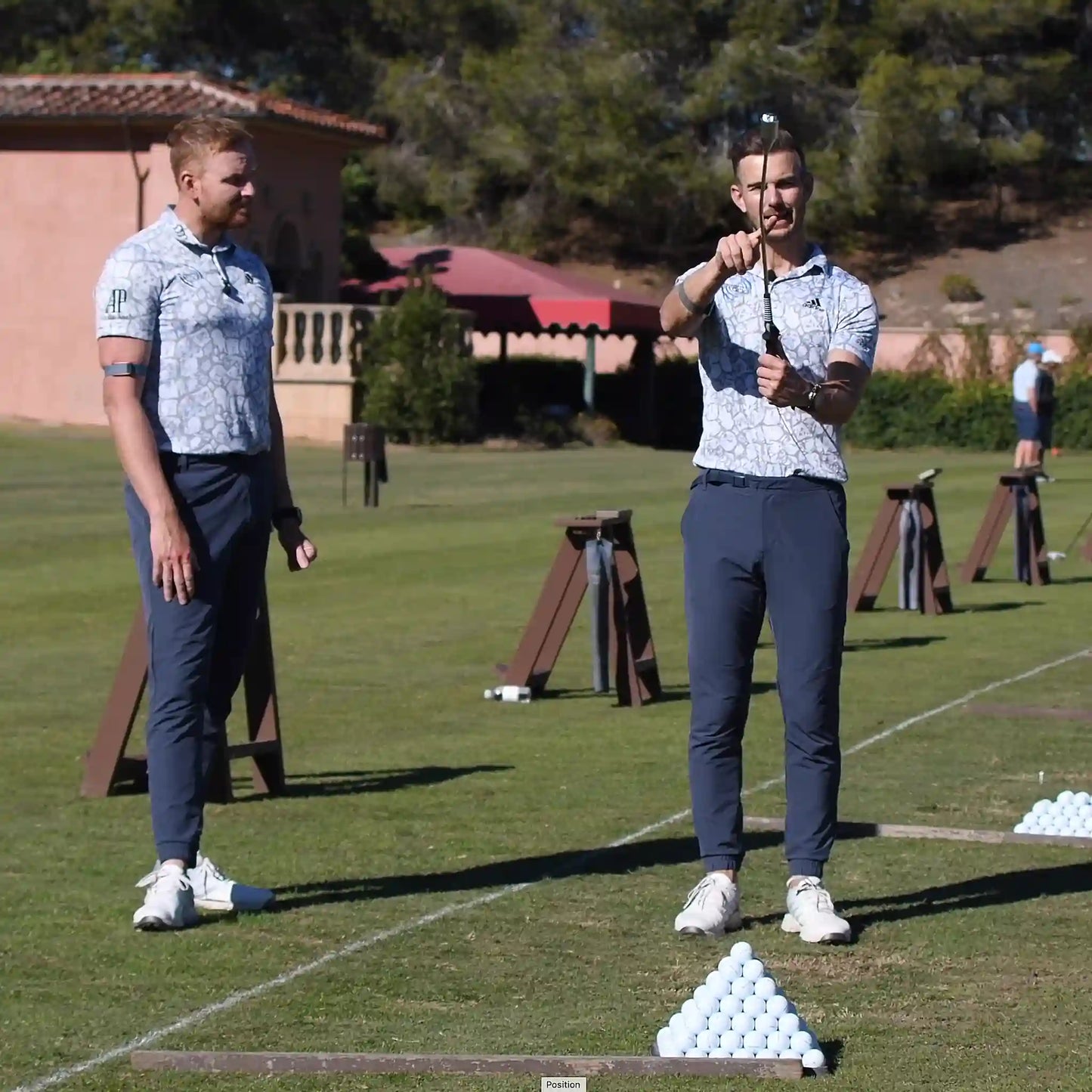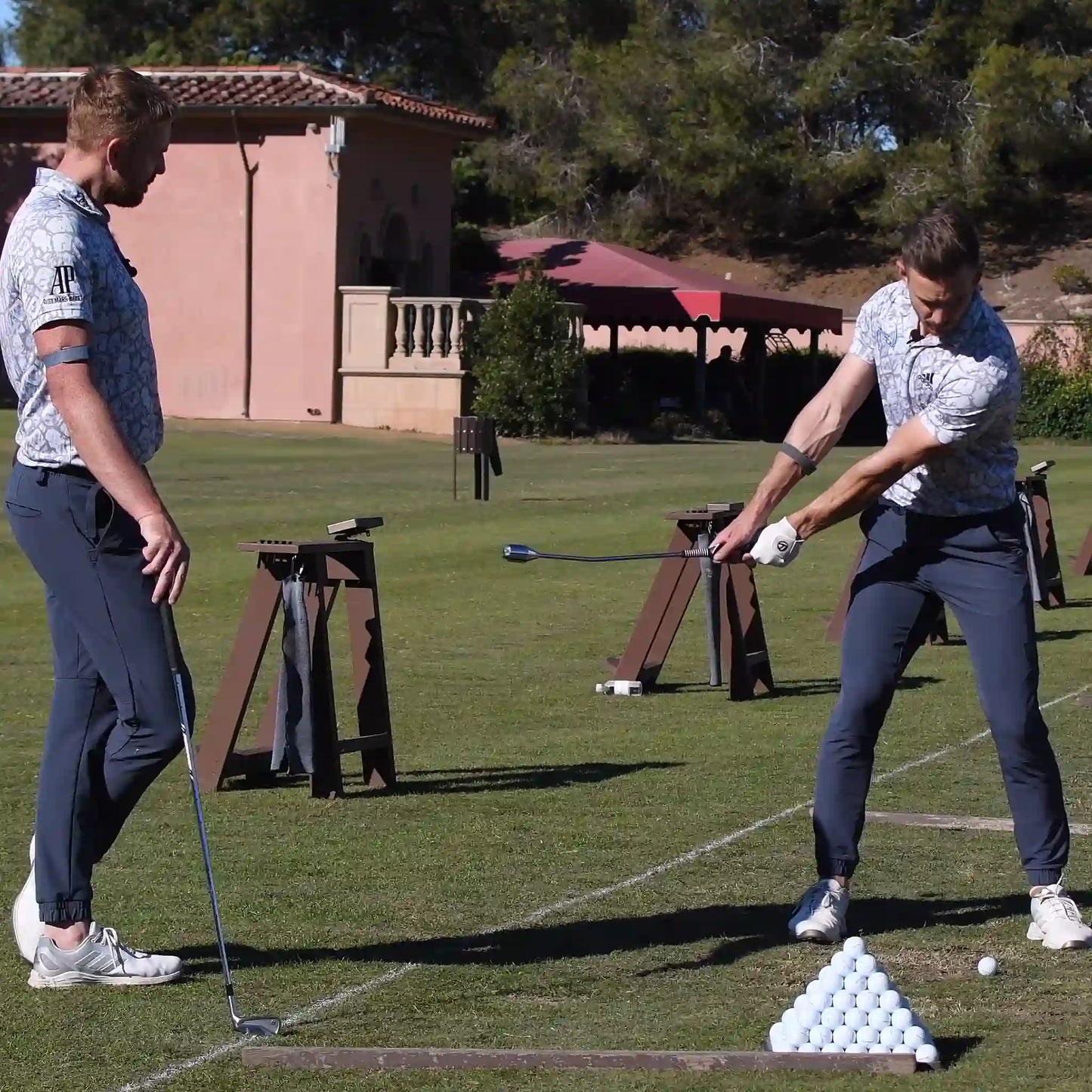 Builds Strength & Improves Swing
Provides you with a base on how to grip the golf club.
Features & Benefits
Swing & Grip Trainer

Instantly improve your game with the simple and easy to use Me and My Golf Swing & Grip Trainer. Improve your swing, strength and grip all in one.

Mini-Series Training Videos

Having the right grip is difficult and will affect your swing. In the exclusive videos, Piers & Andy teach you grip fundamentals to improve your game.
Removable Weight

Unique design enables you to remove the weight so you can make it lighter depending on your preference.

Right-Handed Only

Right-Handed training grip with alignment aids to improve your hand position.

Training Grip

Our moulded handle ensures you are gripping the golf club correctly every single time.
Frequently Asked Questions
How do I access the Me and My Golf training videos?

Inside the box is a leaflet stating how to watch the training videos. Simple scan the QR code on the leaflet and should be taken to the Me and My Golf website. Either register for free or login and you'll have full access to the videos.
Does this work for left handers?

unfourtantly not because it's gripped for a right handed player. A way to get round this is to purchase a left handed grip trainer and fit it the shaft, Most PGA Professioanl can carry out this service for you.
How long is the golf shaft?

The golf shaft is a total of 66 cm without the removable weight, a couple more cms with it. This makes it ideal fro practicng outdoors and indoors with no obstacles in your way.