True Grip Glove
Regular price
Sale price
$29.99 USD
Unit price
per
Sale
Sold Out
FIX YOUR SLICE AND ELIMINATE THAT HOOK!

Conforms to the Rules of Golf
The benefits of the True Grip Glove along with the included training videos will have you hitting it pure in no time.
Add consistency to your game and lower your scores!
Mini-Series Training Videos included:

VIDEO 1

 

- Consistent Grip
VIDEO 2

 

- Slice and Hook Grip Fix
VIDEO 3

 

- Grip Pressure
Check out the taster video below
1 x True Grip Glove:
Blue silicone area on the inside of the glove ensures the club is positioned perfectly in your hand. Non-slip silicone palm and finger application provides unrivalled grip and performance.
Dual-Knuckle and arrow tip indicators improve your grip technique to ensure your knuckles and right shoulder alignment is correct.
Elite performance and durability in all-weather with exceptional grip and flexibility.
Ultra soft feel for enchanced comfort. Safe for hand and machine washing.
Scan the QR Code inside the packaging to access the exclusive videos created by Piers & Andy that will stop your slice!
Share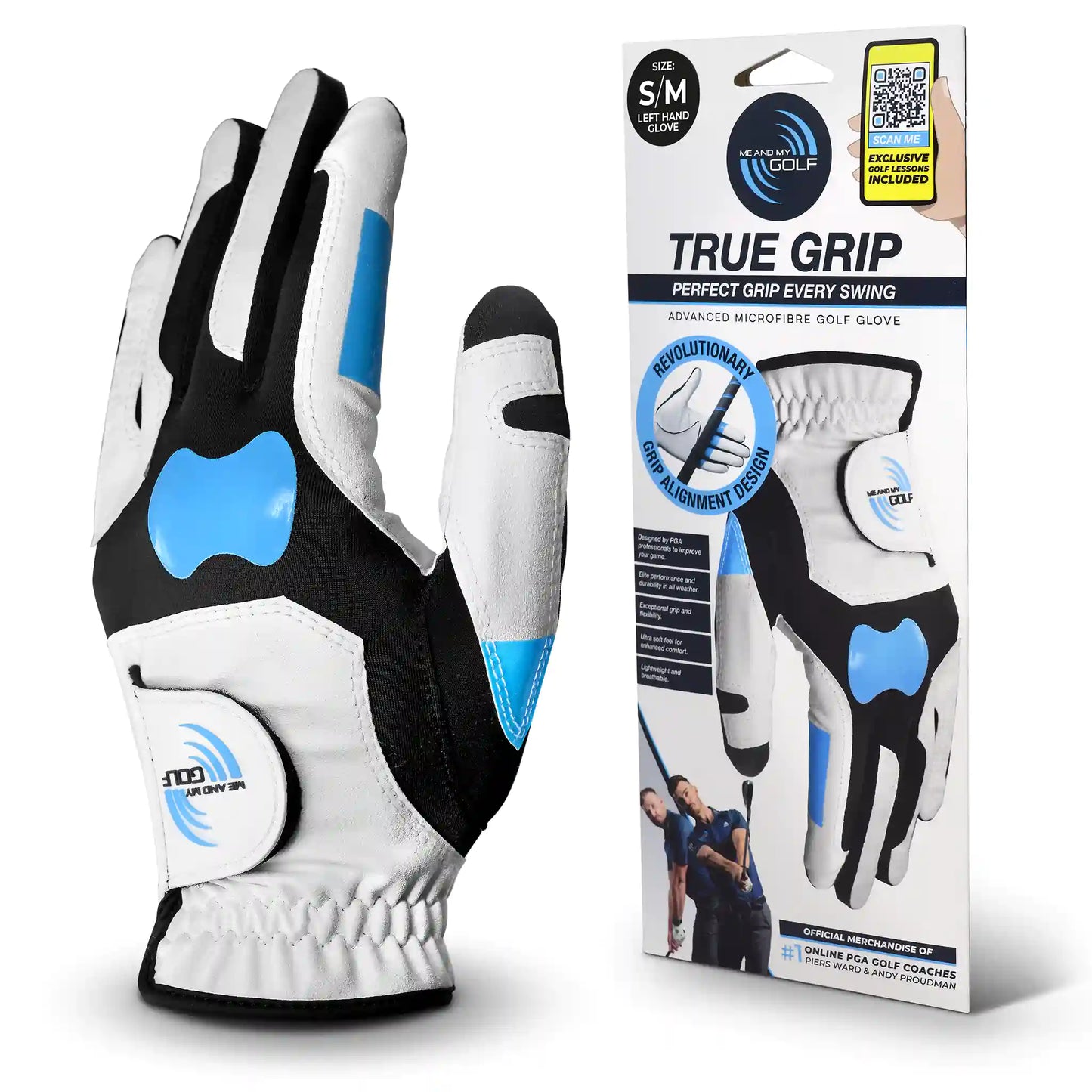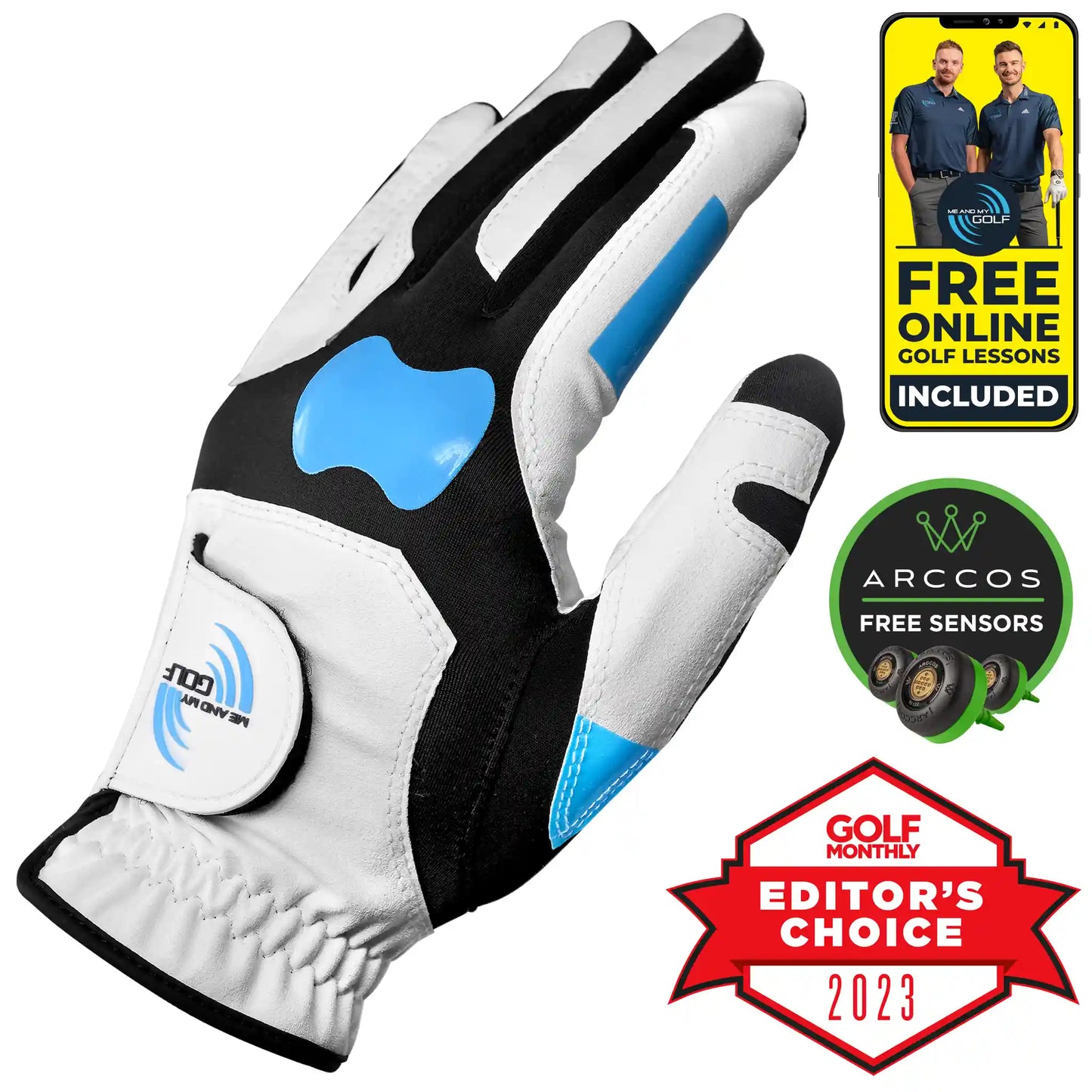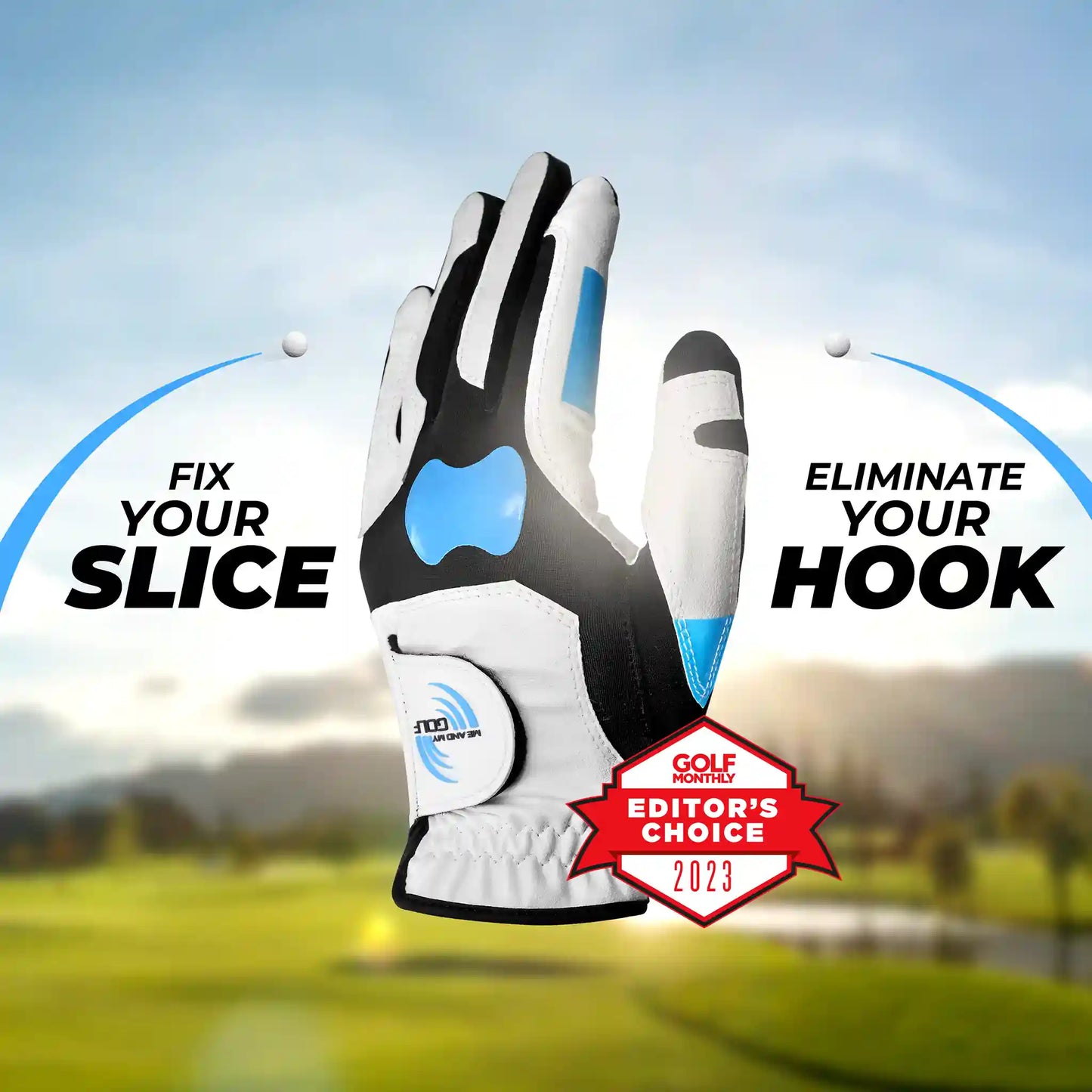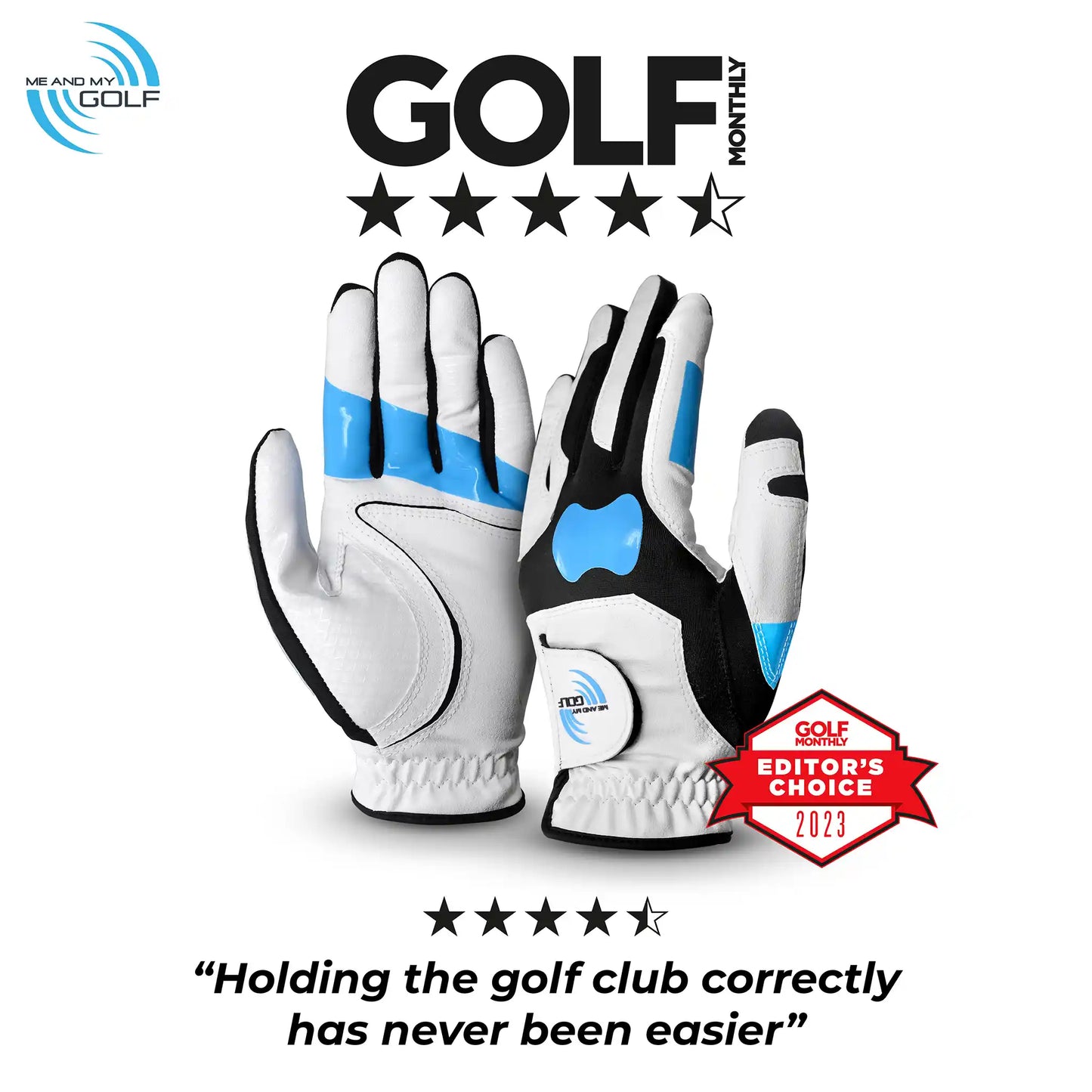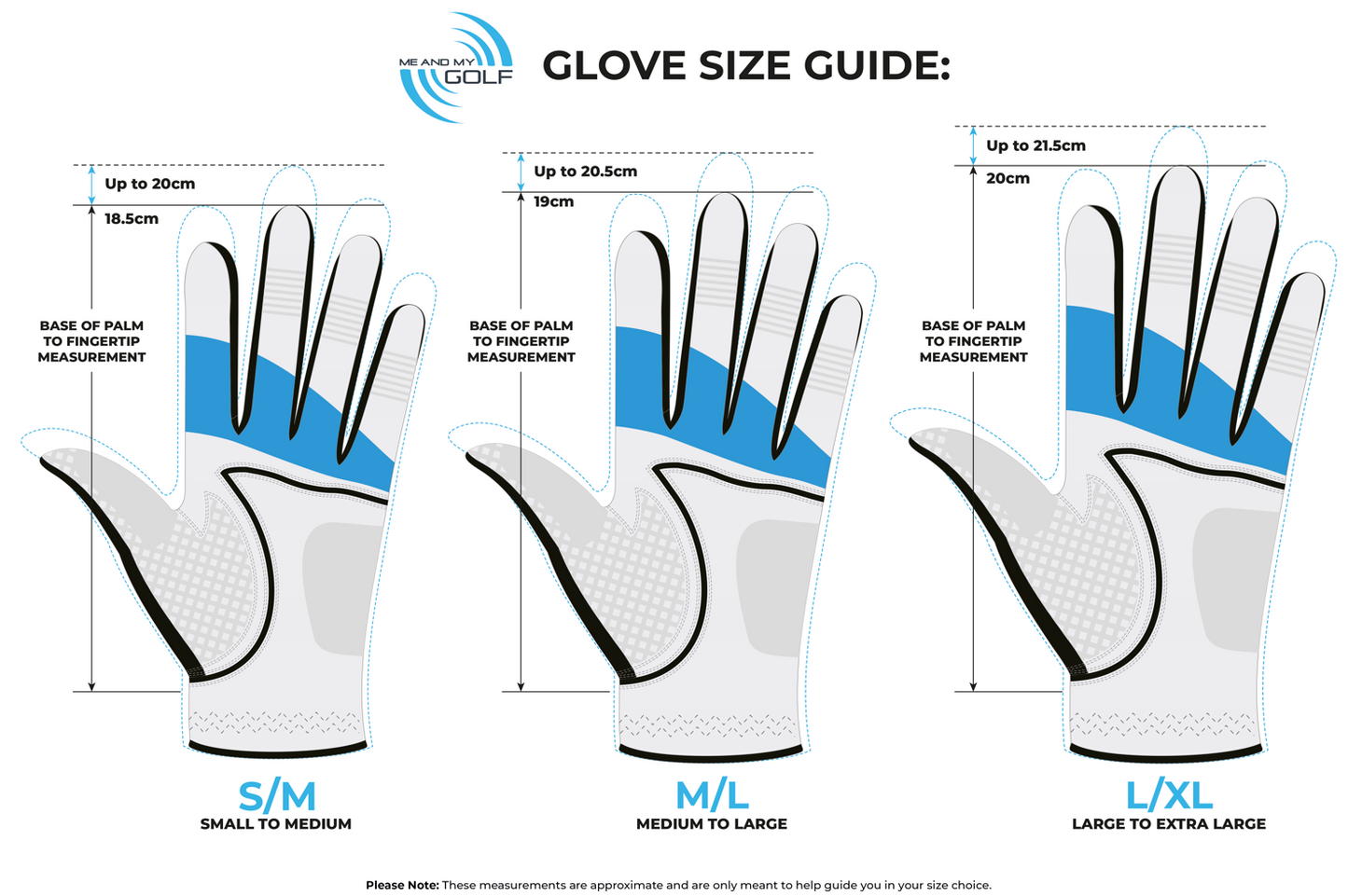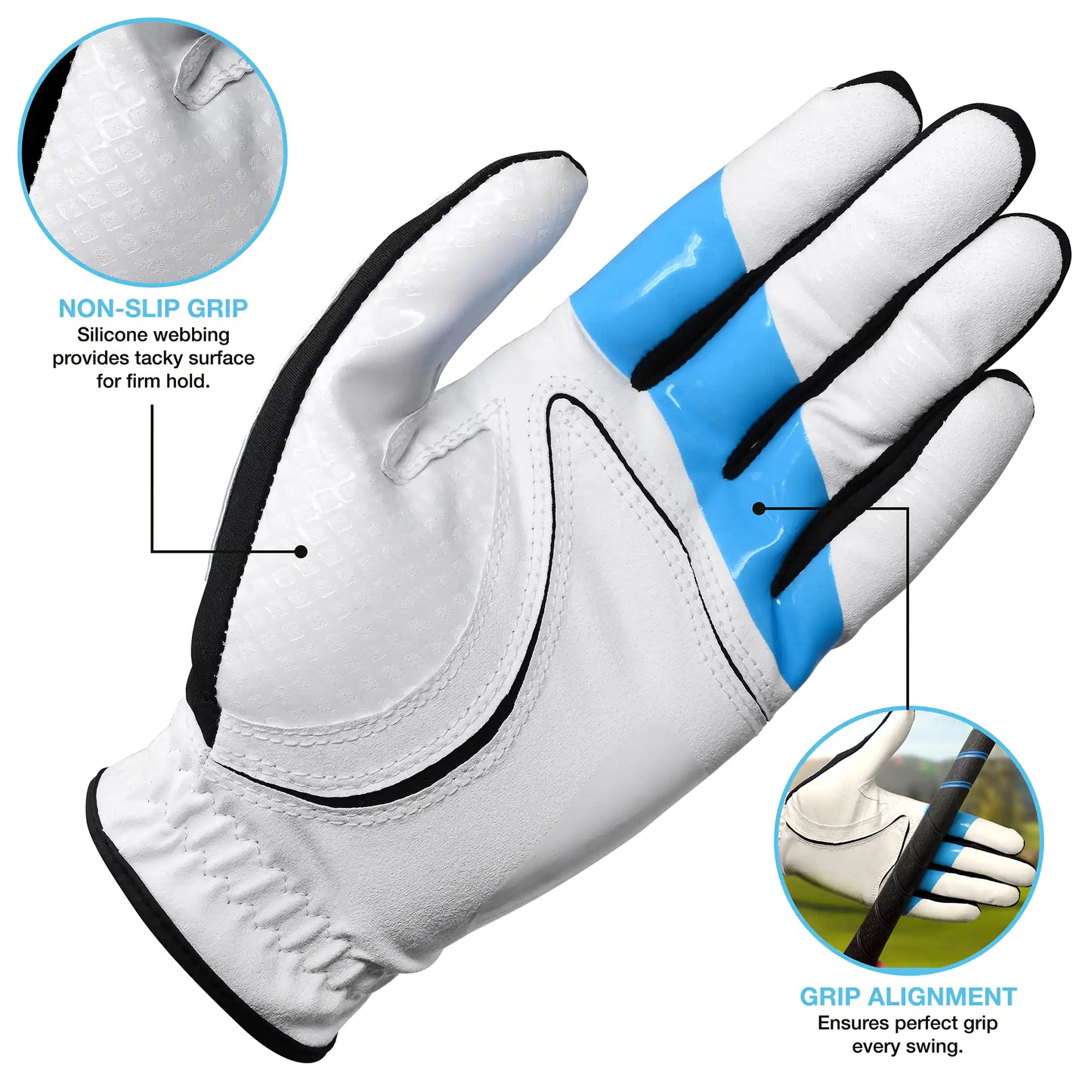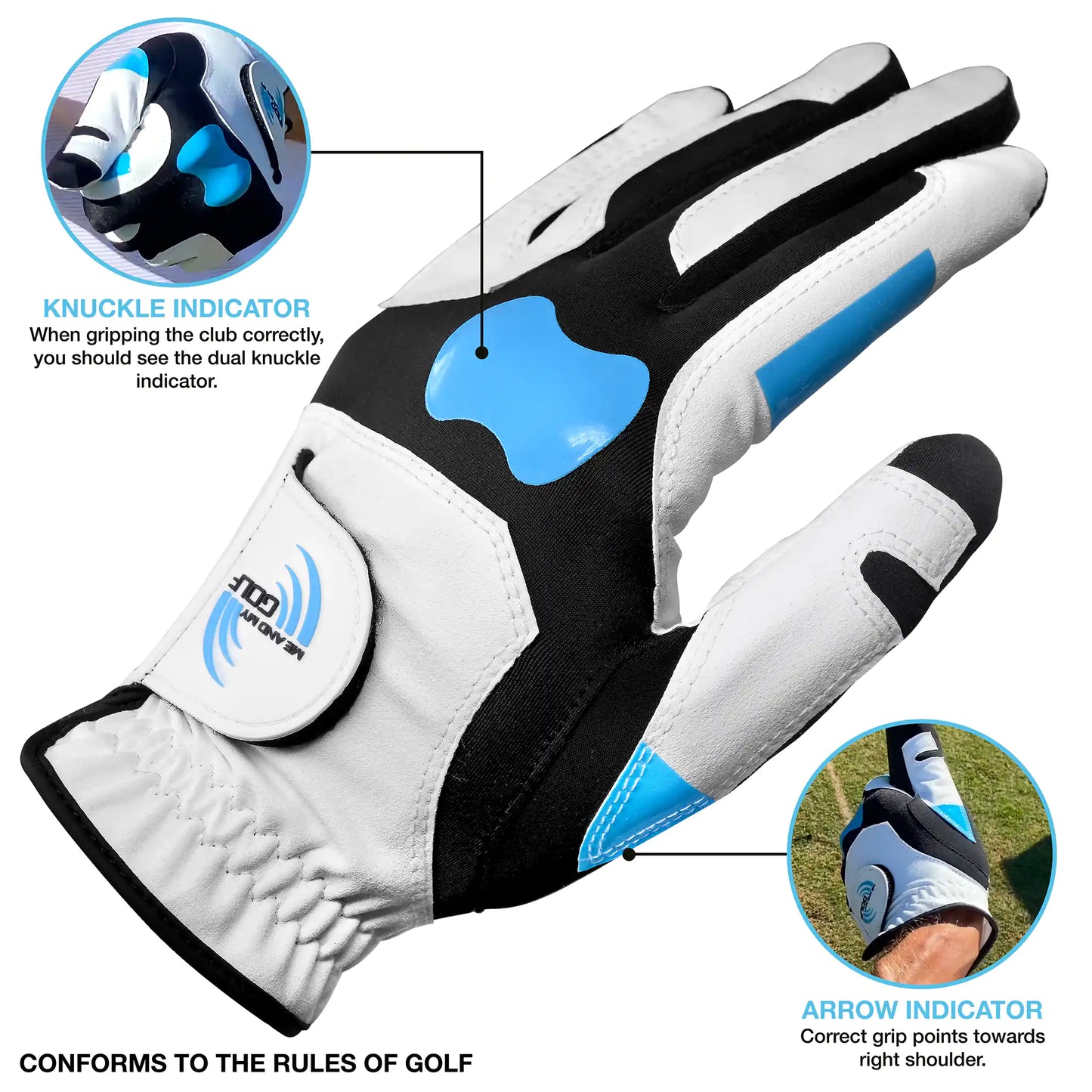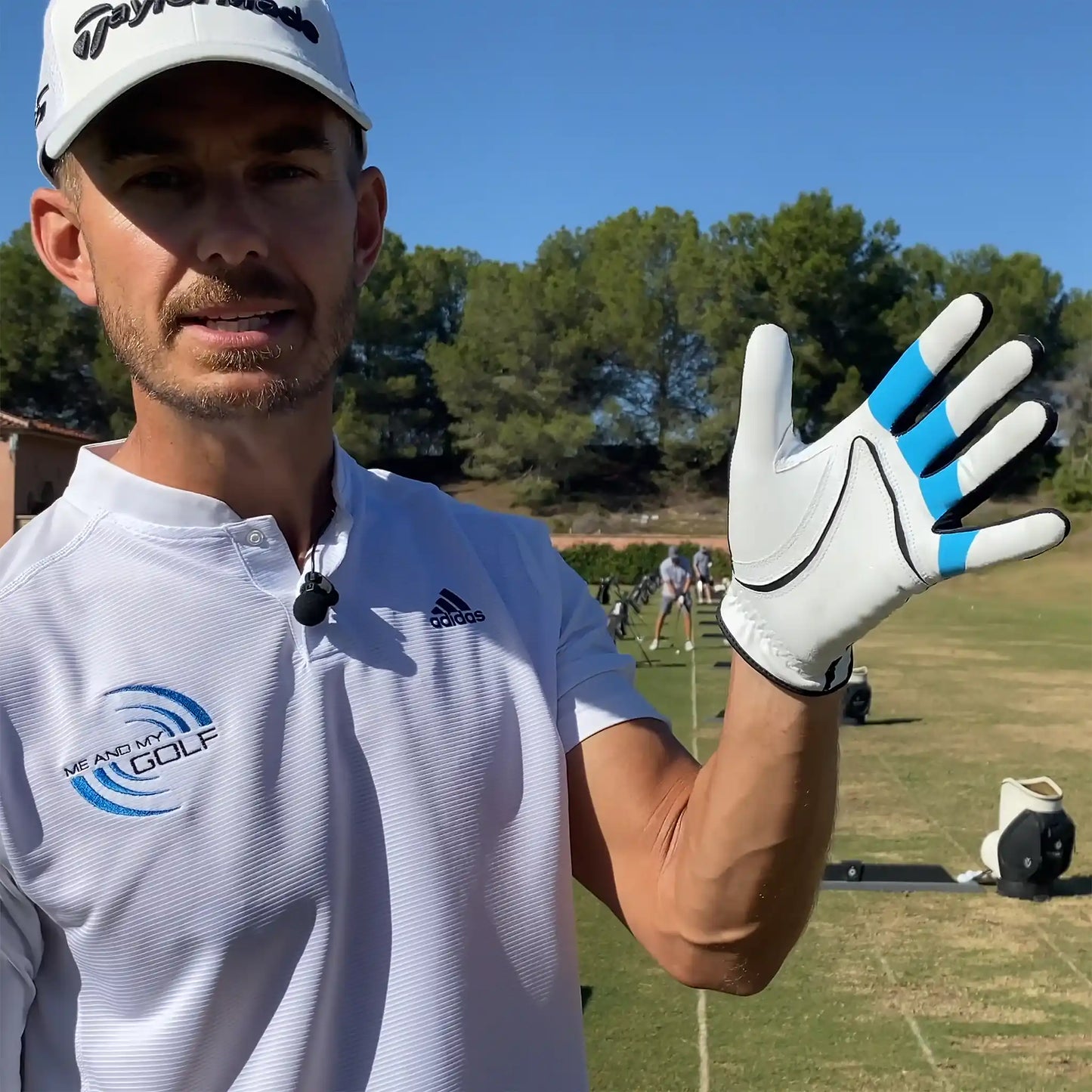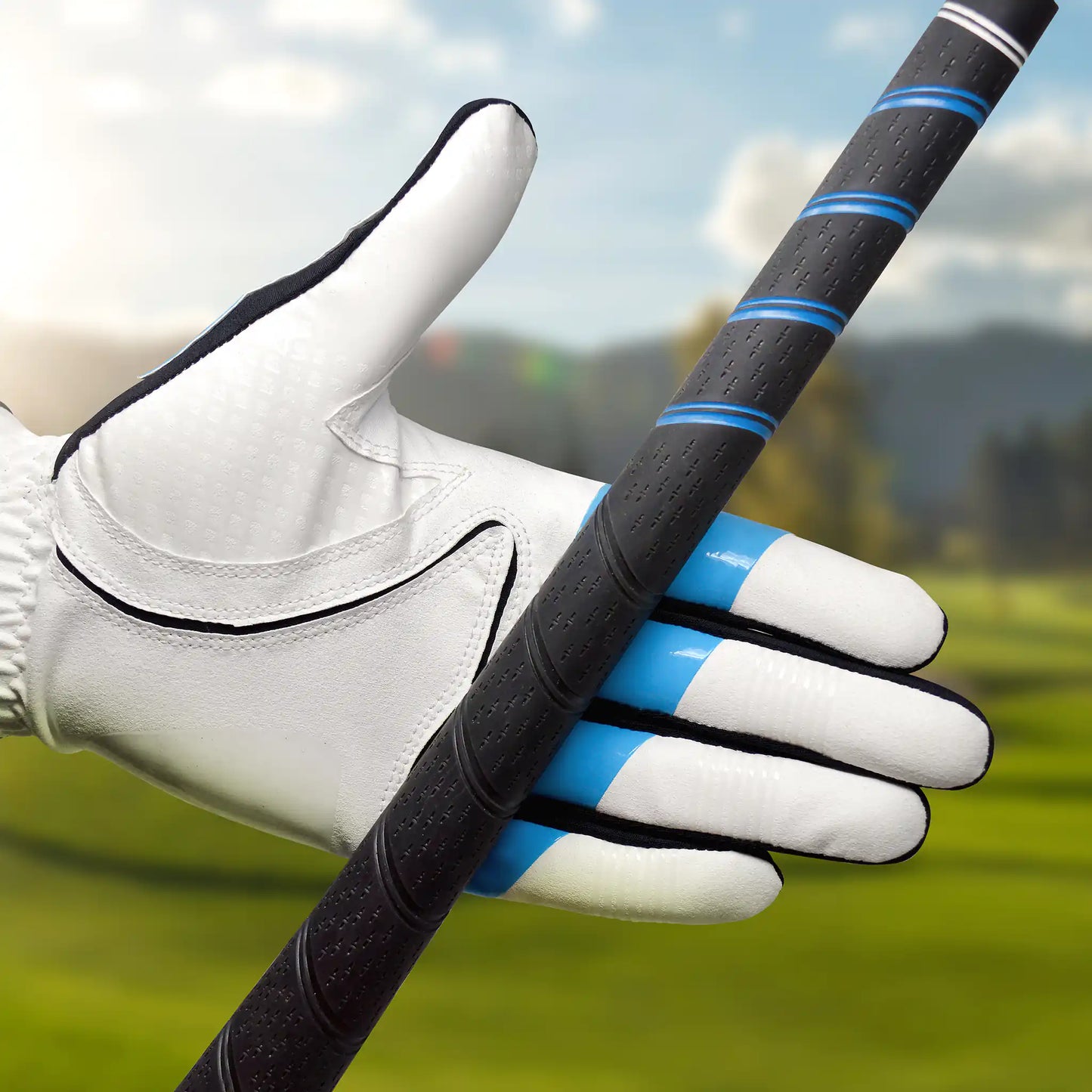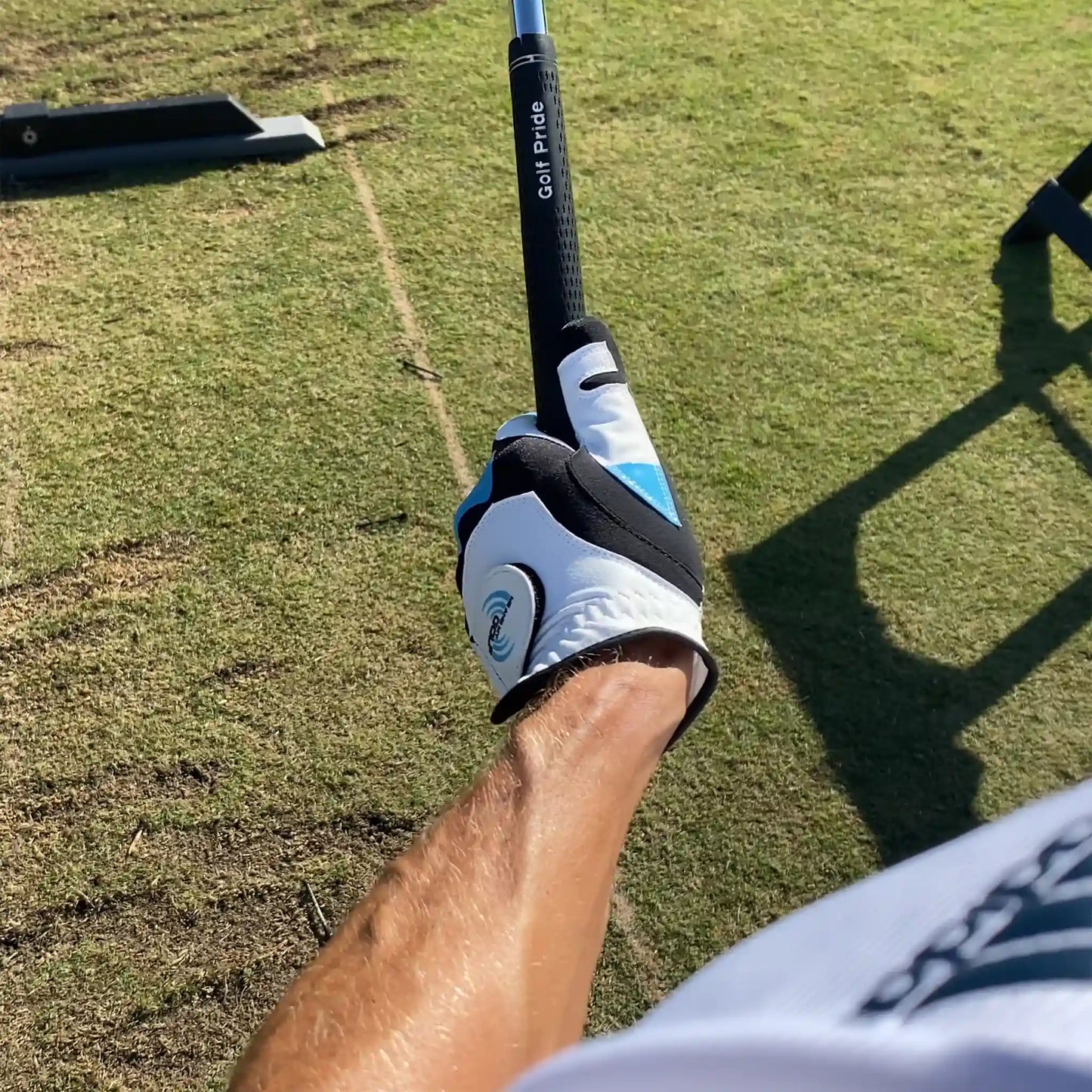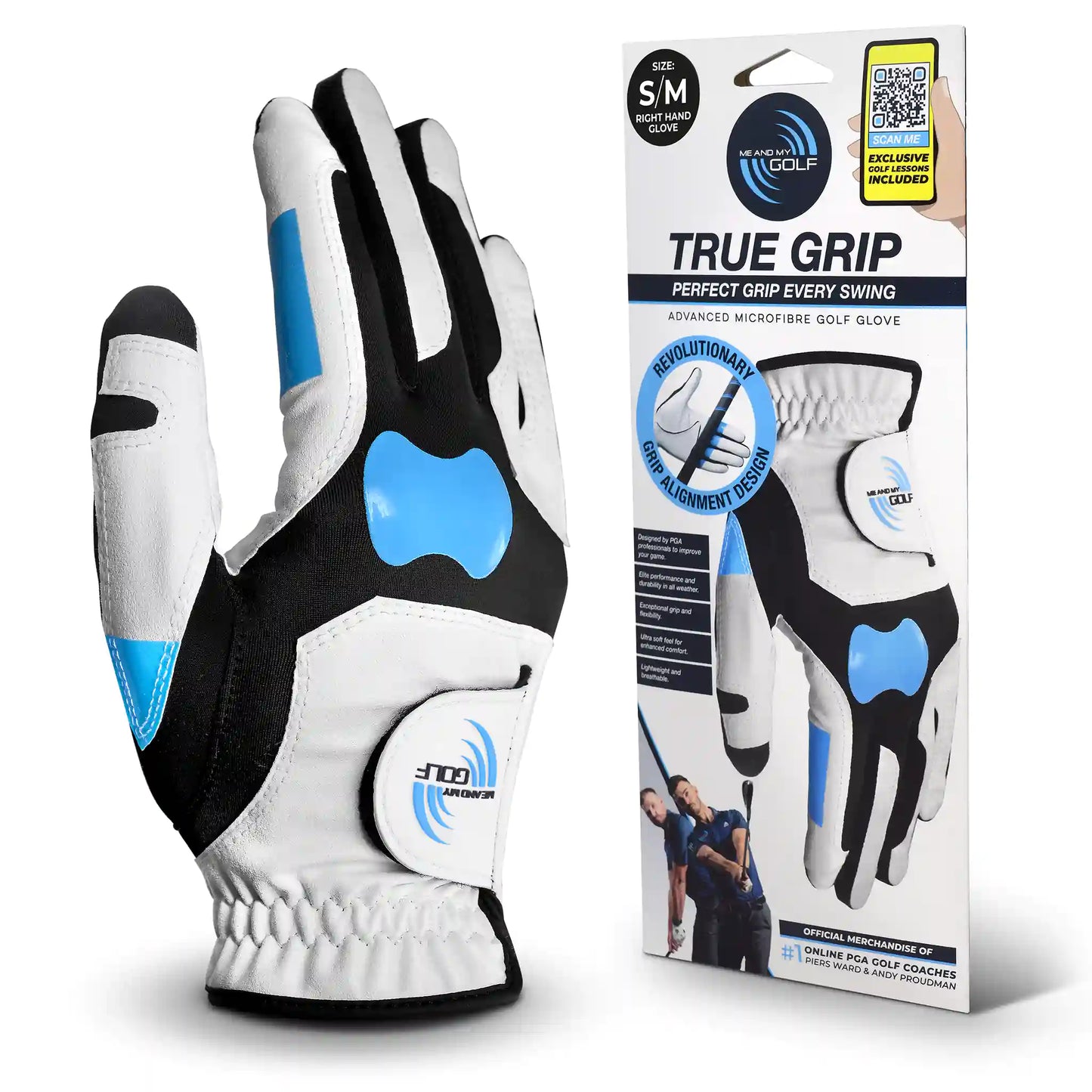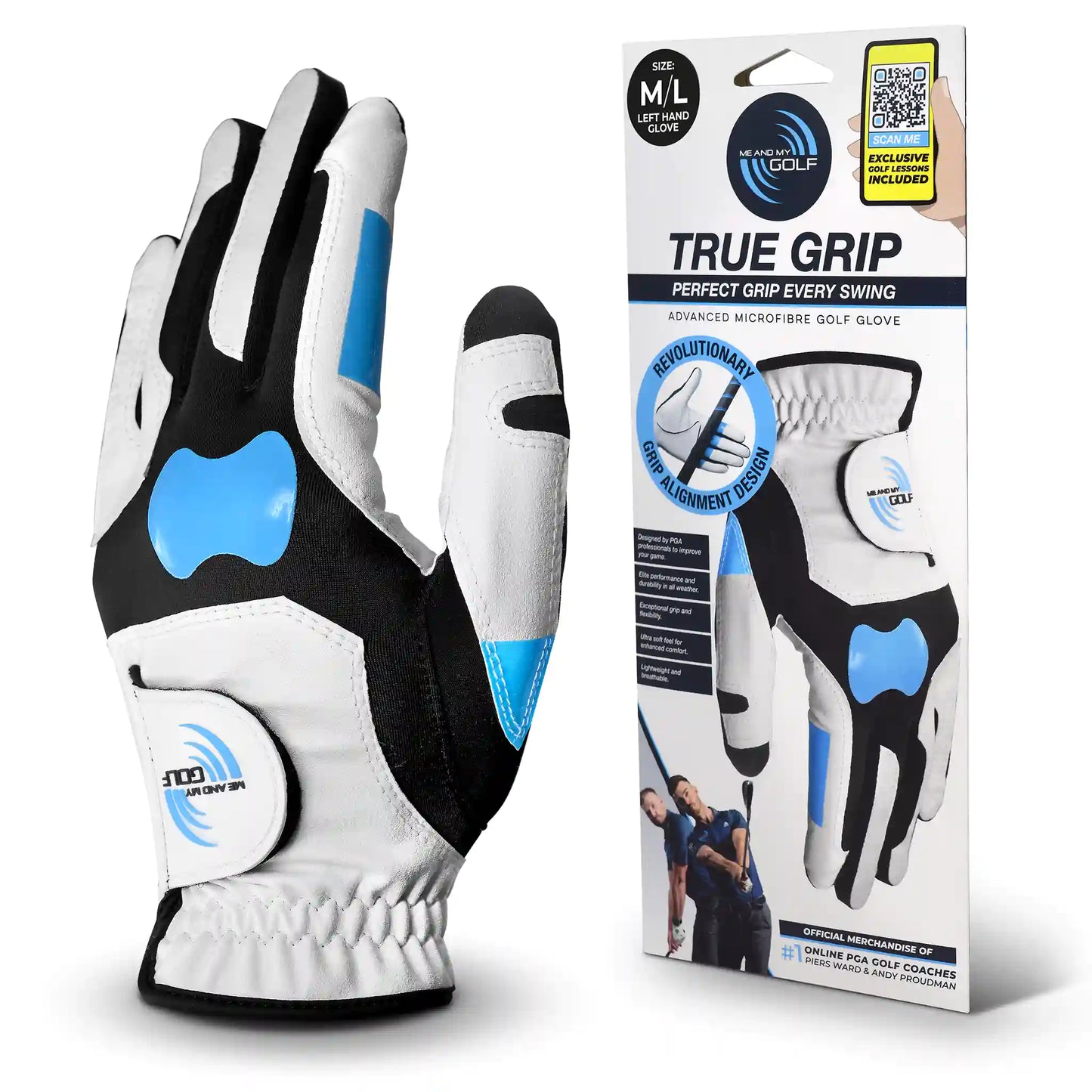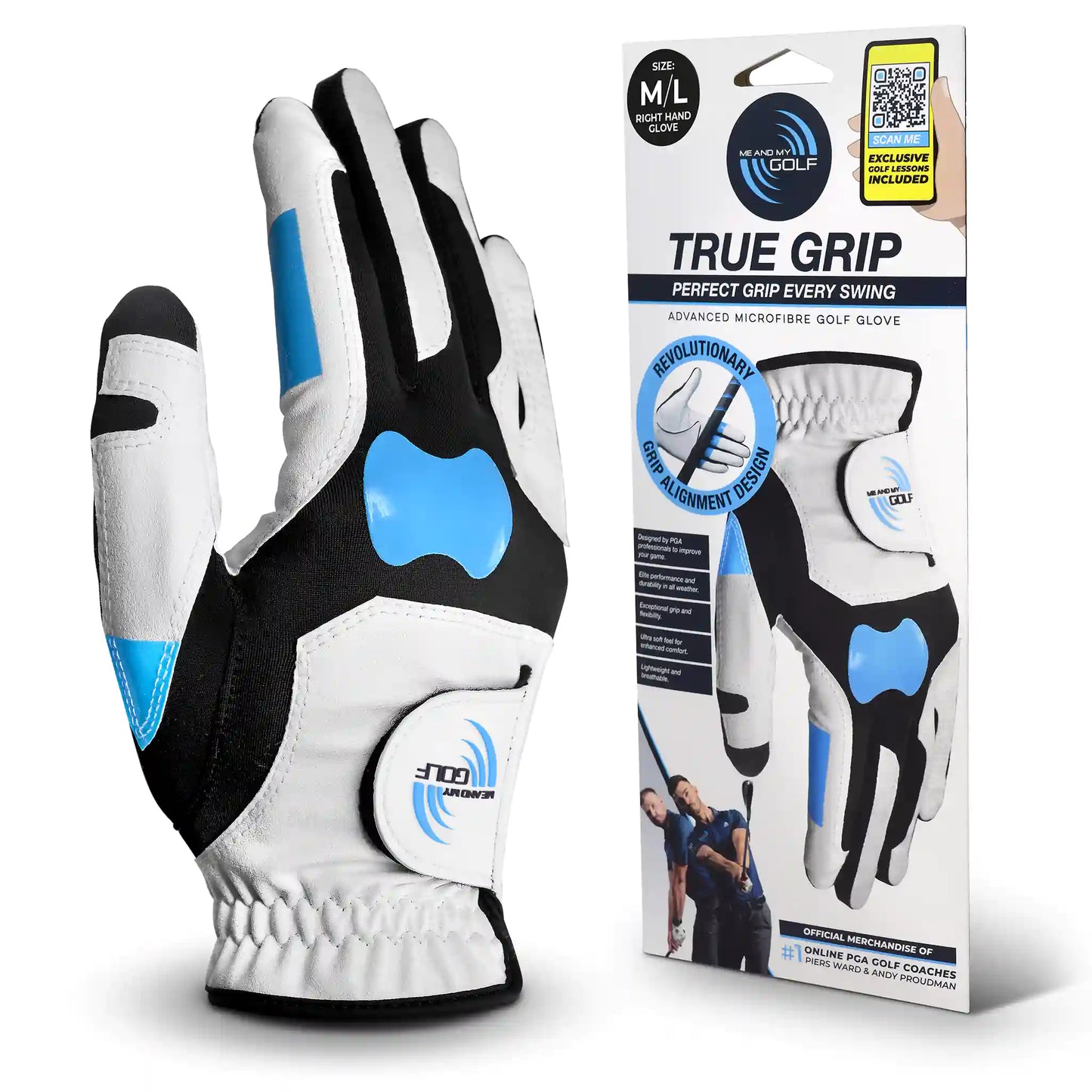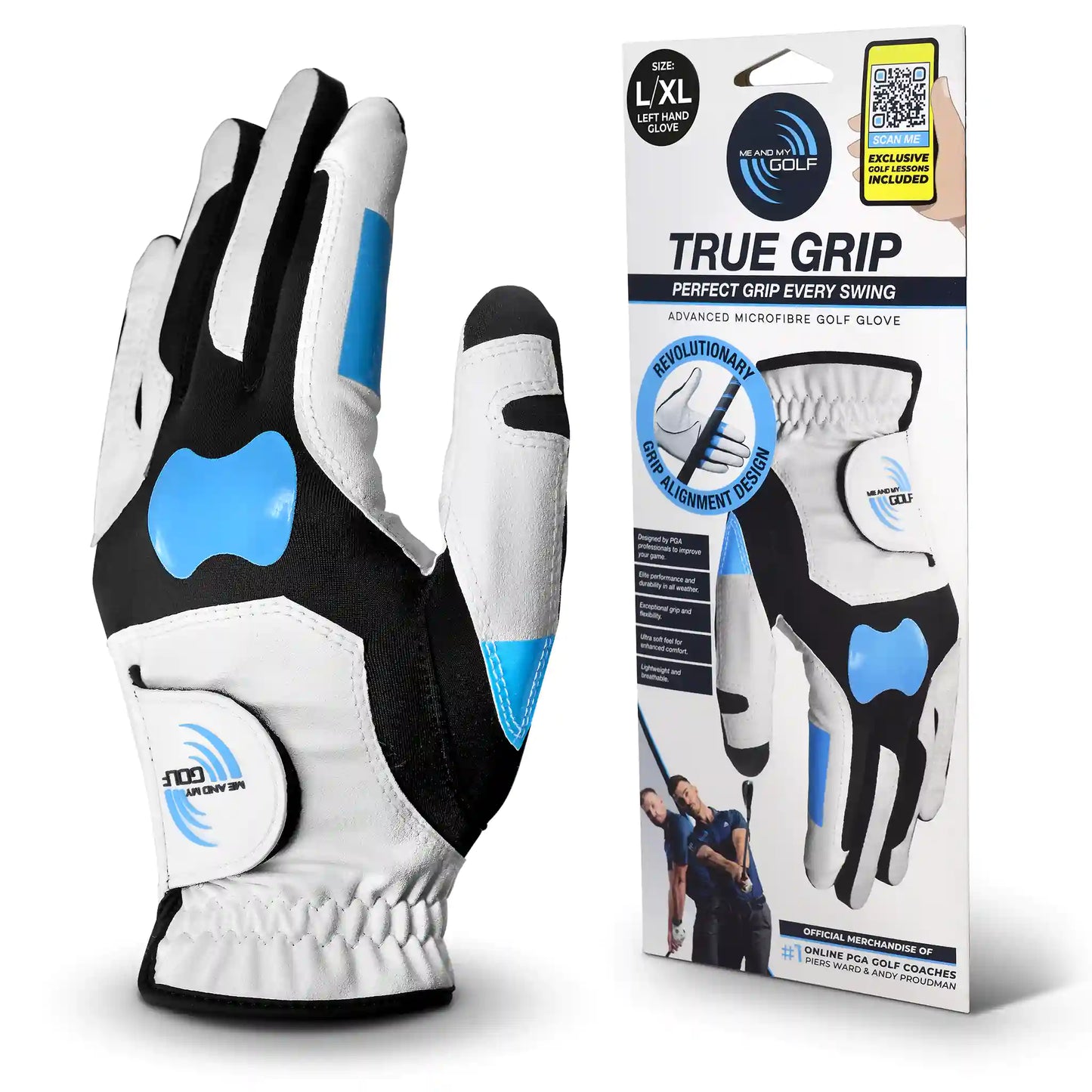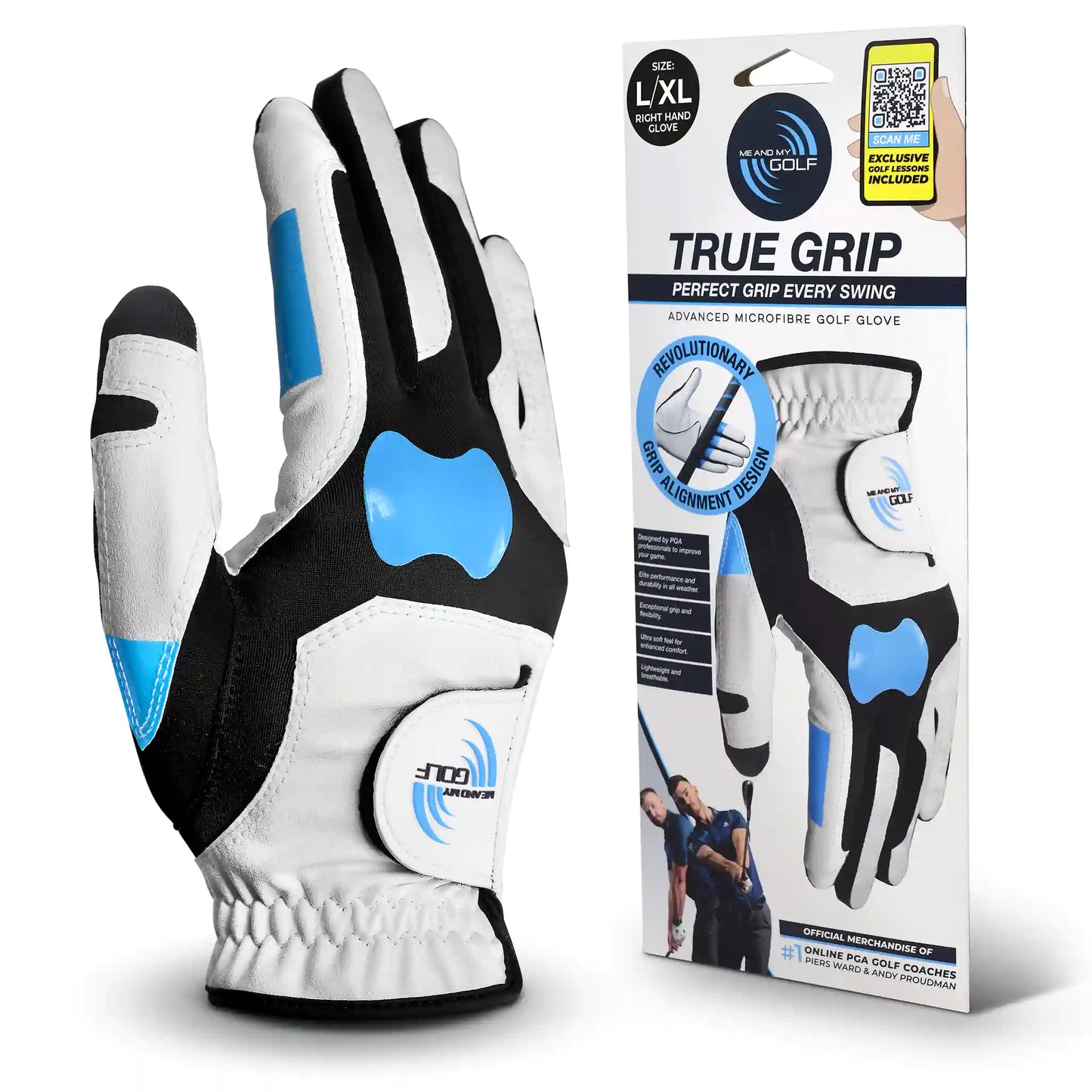 The Perfect Grip Everytime
If we've not convinced you to try it yet, watch James Robinson Golf's video on the glove's benefits and how it can help you improve your grip.
Features & Benefits
True Grip Training Glove

Your grip is one of the most crucial components of your swing. It controls the clubface and may make it harder for you to swing the club correctly. So let's get it right!

Mini-Series Training Videos

Fix your slice and eliminate your hook by using the lessons created by Piers and Andy that are included with the True Grip Golf Glove. Once you have the correct grip, you'll see improvements in no time.
Arrow Indicator

When your grip is correct the blue arrow will point at your right shoulder for a right handed golfer.

Non-Slip Grip

Silicone webbing provides a tacky surface for a firm hold of the club.

Grip Alignment

Ensure the perfect grip every time, placing the golf club across the blue area of the glove.
Frequently Asked Questions
How do I access the Me and My Golf training videos?

Inside the box is a leaflet stating how to watch the training videos. Simple scan the QR code on the leaflet and should be taken to the Me and My Golf website. Either register for free or login and you'll have full access to the videos.
Do golf glover trainers work?

The true grip glove is not only effective, but also extremely simple to use. It's intended to give you feedback on where to place your golf club and hands. This applies not only to full swings, but can also help when chipping and pitching.
Does playing with a golf glove help?

Improved grip is the main benefit of wearing a golf glove, especially for drives and long iron shots. On warmer days, especially, bare hands can become slippery, which might cause the club to turn or shift during a player's swing.